Love them or hate them, smart meters are key enablers of a smart, flexible energy system which will help the UK meet its net zero emissions target by 2050. The Department for Business, Energy and Industrial Strategy (BEIS) calls them "the building blocks of a more flexible and resilient energy system fit for the 21st Century". The Committee on Climate Change estimates the costs of delivering net zero emissions by 2050 could be up to £16 billion higher each year without the flexibility enabled by smart metering.
Smart meter rollout to date
But the smart meter rollout, which began in 2015, has not been without its problems. The aim was that every home and small business should be offered a smart meter by the end of 2020: that's 53 million premises. This was an ambitious target and left to energy suppliers to implement in whatever way they thought best, as long as they took "all reasonable steps" (ARS). Larger suppliers (those with over 250,000 customers) had extra reporting obligations to the energy regulator Ofgem and had to set annual milestones for themselves.
Suppliers' approach to the roll-out varied. Some rolled out smart meters early but these 'SMETS1' type meters did not have the functionality to 'talk' to the central Data and Communications Company (DCC) database, so they reverted to 'dumb' meters when the customer switched to another energy supplier. Other suppliers waited until the next generation of smart meters (SMETS2) that could interact with the DCC came to market, but that meant those suppliers then had to play catch-up to meet the 2020 deadline.
None of this was made any easier by consumers not being forced to accept a smart meter if they didn't want one. To help with this, there is a government-funded organisation called Smart Energy GB which runs a national consumer awareness campaign; plus from June 2019 a New and Replacement Obligation (NRO) requiring suppliers to take ARS to install a compliant smart meter whenever a meter is replaced or due to be installed for the first time.
For our initial take on the scheme when it launched, and further background, see our article S.M.A.R.T. Meter Implementation from 2015.
Even before the Coronavirus pandemic hit, it became clear that suppliers were not going to meet the 2020 deadline for roll-out, and there was nothing in place for what would happen next. So in September 2019 BEIS consulted on proposals to develop a policy framework for smart meters post 2020.
Then, before BEIS had time to respond to the consultation, Coronavirus hit and Britain went into lockdown. Installers were not able to access customers' homes to install smart meters and the installation rate fell from around 19,000 per day in March to around 500 per day. From 11 May new government guidance allowed working in homes again, but there has been at least a two-month delay in installations to catch up on.
New framework from 2021
BEIS published the government's response to the September 2019 consultation on 18 June 2020. The response takes the Coronavirus delay into account but it's interesting to note that even without the pandemic, the full roll-out was never going to be achieved by December 2020: around 50 million smart meters needed to be installed but only just over 20 million had been installed by the end of March 2020 – not even half.
BEIS has decided:
To extend the existing ARS obligation by six months to 30 June 2021 (or such later date as may be specified in a direction issued by the Secretary of State) to take account of the pandemic and give energy suppliers a chance to return to installing smart meters at volume as restrictions ease. This involves amending Standard Conditions 33 and 39 of the gas and electricity supply licences respectively.
From 1 July 2021 (or any later date specified by direction: it is interesting to see BEIS have built in some flexibility here), there will be a new four-year framework which aims to achieve market-wide coverage of smart meters by 30 June 2025. This is set out in new Standard Conditions 33A (gas) and 39A (electricity) of the supply licences. Instead of ARS, each energy supplier, regardless of size, will be set an annual installation target on a straight-line trajectory towards market-wide rollout. There will be an annual tolerance level. BEIS proposed a 15% tolerance in the September consultation, but has now withdrawn this and instead will consult on the tolerance levels and installation milestones in autumn 2020.
Smart Energy GB will continue as the body responsible for leading coordinated consumer engagement activities during the smart meter rollout and BEIS published a further consultation (which closed on 13 August 2020) on proposals to update Smart Energy GB's objectives, strengthen its governance framework and revise its funding model to support the next phase of the rollout.
Not to reduce consumers' rights to refuse smart meters, except in very limited circumstances and where justified, such as where there is energy theft. The Government is keen that consumers get a choice as to whether they have a smart meter or not. According to the Government's response, suppliers often are not very good at a smooth booking and installation process: "All energy suppliers can and should do more to remove friction from the consumer journey to drive the uptake of smart meters". BEIS have written an open letter to suppliers with suggestions on how to do this.
Lower threshold for 'large suppliers'
A separate consultation by the energy regulator Ofgem in October 2019 on post-2020 smart meter rollout reporting requirements proposed extending the more onerous reporting requirements on 'large suppliers' (those with 250,000 or more customers) to include suppliers with 150,000 or more customers from the start of the new smart meter framework. Ofgem have said in a recent open letter to suppliers on smart meter rollout that they will review their proposals in light of the BEIS decision to extend the current ARS to 30 June 2021 and start the new framework on 1 July 2021 and will publish a decision in due course.
In the Smart Meter GB consultation, BEIS propose lowering the threshold for large energy suppliers to fund Smart Energy GB's campaign activities from 250,000 to 150,000 customers.
DCC charging
The BEIS September 2019 consultation proposed changes to the DCC charging methodology, but the response to this was published in March 2020, earlier than the response to the rest of the consultation.
The current situation is that from the end of 2020 the DCC's allowed revenues will be recovered from energy suppliers based on the number of enrolled smart meters. The original intent was that by then, the roll-out would be complete. In reality, as we have explained, the rollout is not even halfway there, so after 2020 those suppliers who have rolled out more smart meters would end up paying proportionately more in charges.
The proposal is to move during 2021 to charges based on market share for both domestic and non-domestic suppliers, but with an exception for sites with Advanced Meters. This should make it fairer and not penalise those suppliers who are further on with their smart meter roll-out.
DCC Relevant Service Capacity
There was a consultation issued in January 2020 on a number of technical matters requiring changes to licences and codes. This included a proposed change to condition 16 of the DCC licence to require the DCC for a temporary period to submit a business case to the Secretary of State for approval before procuring any new or amended Relevant Service Capability (which means the capability and resources that the DCC needs to provide the smart metering related services it is required to provide under its licence and the Smart Energy Code).
This was because the DCC was considering plans to procure extra Relevant Service Capacity in order to maintain its core communication services in the long term.
The need to ask for and obtain prior approval from the Secretary of State is to ensure that he/she can consider the extent to which the proposed changes to Relevant Service Capability are in line with the interests of current and future consumers and has a positive impact on the business case of the smart metering implementation programme. In other words, to make sure it is value for money given that suppliers end up paying for it.
The response to the January consultation was issued on 26 March 2020, implementing these proposals. There is a draft Direction Letter from the Secretary of State to the DCC attached as Annex B to the response, which sets out the type of Relevant Service Capacity which does not need to be notified (anything below £10 million).
Comment
As we originally said back in 2015, a full roll-out of smart meters by 2020 was never going to be easy. It is not too much of a surprise that the Government has finally recognised this (nor that it delayed in confirming this). But the general industry view seems to be that what it has now set out is hopefully a more realistic framework for the next few years. The devil will be in the detail though and we will have to wait and see what the proposals for individual supplier milestones and tolerances are when they are published in the autumn.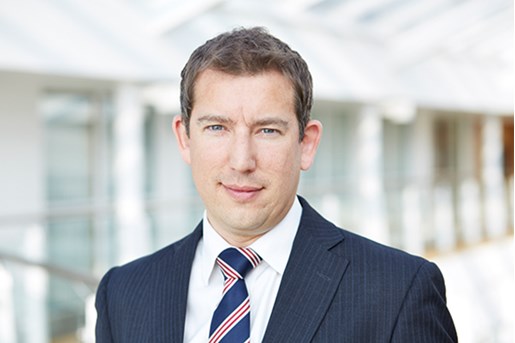 Paul Dight
Partner, Energy and Utilities United Kingdom
View profile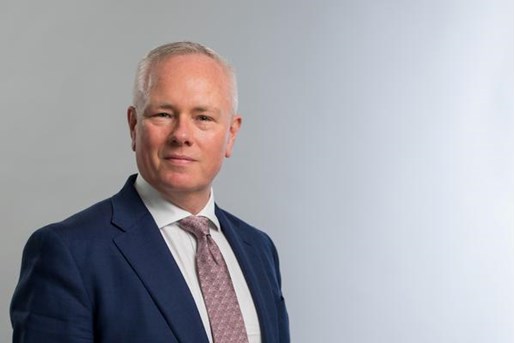 Richard Goodfellow
Partner, Head of Infrastructure, Projects & Energy Group
United Kingdom
View profile