In this time of uncertainty with Coronavirus/Covid-19 it's good to have something to look forward to. The Government has changed its stance and is proposing that the next round of subsidy auctions, the Contract for Difference (CfD), should be open to onshore wind and solar projects, which have for the last few years not been able to compete for a subsidy.
---
This is a welcome shift which seems to acknowledge that Britain needs more and more varied renewable energy (quadruple current amounts) if it is to meet its binding target of net zero carbon emissions by 2050. It also signals that the judicial review claim brought by Banks Renewables against BEIS for not including onshore wind in the CfD has now settled, bringing certainty to those already holding a CfD that the scheme will not be revoked.
The consultation is open until 22 May 2020 and the amendments to the scheme will apply from the next auction round, Allocation Round 4, due to take place in 2021.
Pot 1 technologies included
The technologies eligible to take part in the CfD are divided into two pots. Pot 1 is for established technologies such as onshore wind and solar PV. Pot 2 is for less-established (and therefore more expensive) technologies including offshore wind, anaerobic digestion and biomass.
The last, and indeed only, Pot 1 auction for established technologies such as onshore wind and solar PV was held in October 2014. Since then a number of projects have deployed or are planning to deploy on a merchant basis (i.e. without subsidy), but relying on merchant deployment alone runs the risk of the rate and scale of new projects in the near-term being insufficient to meet the UK's net zero 2050 commitment at low cost.
The hope is that some of these technologies can secure CfDs at strike prices that are below the average expected wholesale price for electricity and so over the course of a 15 year CfD may end up paying back as much, if not more, than they receive in CfD top-up payments, ending up costing the Government nothing. So why have a CfD in the first place? It gives investors certainty over the revenue they receive and protects against price volatility, making a project more investable.
The next auction round will therefore include auctions for both Pot 1 and Pot 2 technologies, and potentially a third (more detail below). Given that there are over 7GW of solar PV projects in the pipeline as at the beginning of March 2020 [1], there will be fierce competition for a CfD next year.
Onshore wind projects should note that the Government is considering updating the existing community benefits guidance and creating a register of renewable energy developments in England that lists available projects and community benefits.
Recently we have seen a market develop for corporate power purchase agreements (PPA), where one company purchases all the output from a renewable installation, such as Northumbria Water's ten-year PPA with Ørsted to purchase power from the Race Bank wind farm. It will be interesting to see if this market, which is growing particularly in onshore wind and solar PV, is affected by the availability of a government subsidy.
Offshore wind and floating offshore wind
Despite the costs of offshore wind falling rapidly over the last few years, the consultation proposes to keep it in Pot 2 rather than class it as an "established technology" and move it to Pot 1. It does however invite views on whether to separate it out into a new Pot 3, to allow other technologies to better compete in Pot 2, given that offshore wind projects are generally much bigger in size and lower in cost, so a few large projects can quickly use up all the subsidy available.
The consultation considers defining floating offshore wind separately from conventional, fixed-bottom offshore wind and giving it a separate administrative strike price. Floating offshore wind is still a nascent technology so would fall within Pot 2 not any separate offshore wind Pot 3. The Offshore Wind Sector Deal envisages up to 30GW of offshore wind by 2030, but the North Sea risks being too crowded if only fixed-bottom offshore wind technology is used, hence the desire to encourage floating offshore wind – a technology the UK can then export to the rest of the world.
Biomass conversions (such as the Drax coal to biomass conversions) are currently classed as Pot 1 technologies but the Government proposes to exclude them from CfD support in future, a move which was announced in the Clean Air Strategy and will have minimal impact in practice given there are no such projects in the pipeline.
Other proposals
The consultation also contains questions on:
Decommissioning plans – under the Energy Act 2004 the operator of an offshore wind farm is responsible for decommissioning it at the end of its useful life (the "polluter pays" principle). The Government is concerned about the risk of having to step in as decommissioner of last resort and wants developers to give appropriate consideration to decommissioning at the development stage of a project. It is therefore considering whether to include specific decommissioning obligations in the CfD.
Supply chain plans – very topical at the moment, given our reliance on the robustness of supply chains during the Coronavirus pandemic, but the consultation looks at whether to update the Supply Chain Plan process to align it more closely with the Industrial Strategy.
System integration of renewables – the consultation asks some open-ended questions around how to change the CfD scheme to facilitate the co-location of storage with CfD projects.
Negative pricing – given that this (i.e. when demand outstrips supply so consumers are paid to use energy) is becoming more common, the proposal is to extend the negative pricing rule so that no difference payments are made when the Intermittent Market Reference Price is negative (at the moment, this only kicks in after 6 consecutive hours of negative pricing). This aims to incentivise generators to be responsive and flexible, such as by using co-located storage to store excess power, so that generators are not paid to keep generating when prices are negative. Look out for a Call for Evidence on this.
CfD operation – BEIS wants to simplify and streamline the CfD process. We suggest you read the full consultation for details, but proposals include: more flexibility for capacity caps, minima and maxima; whether to require a bid bond as part of the Non-Delivery Disincentive; extending the Milestone Delivery Date; and extending the delivery years by a further four years to 2030.
Comment
These proposals have been welcomed by the renewables industry, in particular by onshore wind and solar PV developers. However there is likely to be significant competition in next year's auction round, given the large pipeline meaning that many projects are likely to miss out. The Net Zero target cannot however be ignored and the consultation acknowledges that a diverse range of renewable power projects will need to come online over the next 30 years to meet the target.
Footnotes
[1] https://www.solarpowerportal.co.uk/blogs/uk_utility_scale_project_developers_return_to_market_as_pipeline_grows_to_7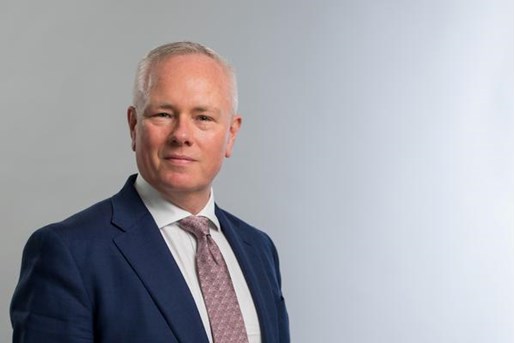 Richard Goodfellow
Head of IPE and Co-head of Energy and Utilities
United Kingdom
View profile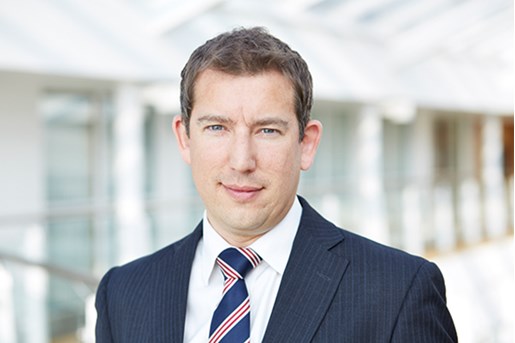 Paul Dight
Partner, Energy and Utilities United Kingdom
View profile