Included in this issue: FCA publishes further measures to help listed companies; IA sends letter of support and ISS augments policy guidance
---
FCA statement of policy sets out measures to help listed companies
The Financial Conduct Authority (FCA) has published a statement of policy announcing a series of measures aimed at assisting companies to raise new share capital in response to the COVID-19 crisis while retaining an appropriate degree of investor protection. The statement is divided into matters relevant to smaller and larger share issues respectively.
Smaller share issues
The FCA refers to the recent statement of the Pre-Emption Group (PEG) in which it recommends that investors, on a case-by-case basis and for a limited period, consider supporting non-pre-emptive issuances by companies of up to 20% of their issued share capital.
The FCA urges market participants to review and consider carefully the new guidance set out in the PEG statement which explains the conditions that should be applied where companies seek any additional flexibility, as follows:
the particular circumstances of the company should be fully explained, including how they are supporting their stakeholders;
proper consultation with a representative sample of the company's major shareholders should be undertaken;
as far as possible, the issue should be made on a "soft" pre-emptive basis; and
company management should be involved in the allocation process.
The FCA's view is that "soft" pre-emption (in relation to a placing of shares) is where the bookrunner allocates shares to investors in accordance with an allocation policy that seeks, to the extent possible within the constraints of the exercise, to replicate the existing shareholder base. The limitations of the exercise mean, however, that it is likely not all shareholders will be able to participate. The FCA encourages companies to contribute to delivering "soft" pre-emption rights by exercising their right to be consulted on, and to direct, bookrunners' allocation policies.
Larger share issues
Shorter form prospectuses
The FCA encourages listed companies to consider the use of the simplified, reduced-disclosure prospectus regime for secondary issues introduced under the Prospectus Regulation. Such a route is available to companies that have been admitted to trading on a regulated market or SME growth market (such as AIM) for at least 18 months.
Working capital statements
The FCA provides clarity on its expectations about the due diligence supporting "working capital statements" in share prospectuses given the difficulties in modelling them, and in particular the requirement under the ESMA Recommendations to model a "reasonable worst-case scenario".
Without modification, the approach set out in the ESMA Recommendations would result in a significant number of working capital statements published as part of recapitalisation exercises being "qualified" – i.e. stating that an issuer does not have sufficient working capital for its current requirements, that is for at least 12 months. The FCA is seeking to ensure that prospectus disclosures give investors an accurate picture of the financial condition of an issuer, providing them with the necessary information to distinguish, for example, otherwise financially sound companies that need to repair their balance sheet due to COVID-19-related disruption and those companies with more profound problems, who do not have sufficient working capital to cover at least the next 12 months.
To this end, the FCA has published a technical supplement in which it sets out its approach to working capital statements for the duration of the COVID-19 crisis. The approach applies not only to prospectuses but also to shareholder circulars published by premium listed companies where the Listing Rules require a working capital statement to be included – e.g. Class 1 circulars.
Under the new approach:
Key modelling assumptions underpinning the reasonable worst-case scenario will be permitted to be disclosed in an otherwise clean working capital statement.
The assumptions may only be COVID-19-related. They must be clear, concise and comprehensible. Non-COVID-19 assumptions may not be included.
There must be a statement that the working capital statement has otherwise been prepared in accordance with the ESMA Recommendations, and the FCA's technical supplement.
General meeting requirements under the Listing Rules
To address challenges faced by companies in holding general meetings required under the Listing Rules and to alleviate time constraints imposed by the obligation for a given notice period, the FCA is temporarily modifying the Listing Rules requirements on a case-by-case basis with regards to:
To this end, the FCA has published a further technical supplement.
In summary, premium listed companies undertaking such a transaction may apply to the FCA for a dispensation from the requirement to hold a general meeting. In order to receive the dispensation, a company will need to:
obtain, or have obtained, written undertakings from shareholders eligible to vote under the Listing Rules that they approve the proposed transaction and would vote in favour of a resolution to approve the transaction if a general meeting were to be held. A company will need to obtain a sufficient number of undertakings to meet the relevant threshold for obtaining shareholder approval; and
inform the market when the requisite number of written undertakings is obtained. This could be via the relevant FCA-approved explanatory circular and RNS announcement.
Companies may either:
obtain sufficient written undertakings from eligible shareholders prior to publishing a circular and announcing the transaction; or
publish a circular that states they are yet to obtain such undertakings, and will be applying for dispensation. On receipt of sufficient written undertakings they will be required to release an additional announcement confirming the required number has been reached.
Where issuers have provisions in place to provide for holding virtual general meetings, the FCA continue to support this as a means for gaining shareholder approval.
No changes to requirements under the EU Market Abuse Regulation (MAR)
The FCA reminds companies that they are still required to fulfil their obligations under MAR as regards the identification, handling and disclosure of inside information. To that end, companies, advisors, and other persons who have access to inside information must continue to assess carefully what information constitutes inside information at this time, recognising that the global pandemic and policy responses to it may alter the nature of information that is material to a business's prospects, and in relation to market recapitalisations.
Investment Association sends letter of support to FTSE 350 Chairs
The Investment Association (IA) has written to the Chairs of all FTSE 350 companies setting out ways in which its members will support companies during the COVID-19 pandemic including in relation to:
Engagement and communication – Companies are asked to maintain as open a dialogue as possible over the coming months. Nevertheless, the IA will support companies whose primary focus is on maintaining a business that is ultimately sustainable over the long-term, rather than one which prioritises short-term financial returns.
Financial reporting - IA members support the FCA's call for companies and auditors to take the necessary time to prepare and audit their relevant financial statements. To that end they should use the additional two months flexibility recently announced by the FCA, if needed.
AGMs – IA members welcome the new Chartered Governance Institute guidance on how to hold AGMs or General Meetings under the 'Stay at Home' measures and encourage companies to consider how they can continue to engage flexibly and effectively with shareholders, if not via traditional "in person" meetings.
Dividends - IA members agree with the Financial Reporting Council's view that companies should consider the position of the company at the time a dividend is paid, not just when it is declared. Companies should consider whether employees and suppliers can be paid as part of that analysis. If dividend payments are suspended, IA members would expect them to be reintroduced as soon as it is prudent to do so. Shareholders also expect companies to be transparent about their approach to dividends, particularly if they are seeking to raise additional capital.
Executive pay – If companies are cancelling dividend payments or making changes to workforce pay, IA members will support boards and remuneration committees which demonstrate how this should be reflected on their approach to executive pay.
Additional capital raising - IA members have welcomed the additional, temporary flexibility recently announced by PEG. However, the IA would expect companies to offer the placing to existing long-term shareholders in the first instance. It also recognises that, in exceptional circumstances, use of a cash box structure may be the only approach suitable and states that, if this decision is taken, it will be scrutinised by shareholders in the usual way at the company's next AGM.
ISS publishes additional policy guidance
Institutional Shareholder Services (ISS) has published guidance on its policy application in light of COVID-19. For UK companies, this should be read in conjunction with its EMEA Proxy Voting Guidelines for 2020.
Matters covered include:
AGM postponements, shareholder engagement and the holding of "virtual only" meetings;
Director absence from board and / or committee meetings;
Changes to the board or senior management;
Disclosure of and engagement with decisions in relation to executive remuneration; and
Approach to equity issues and support for regulatory relaxations and / or new guidance as a result of the crisis.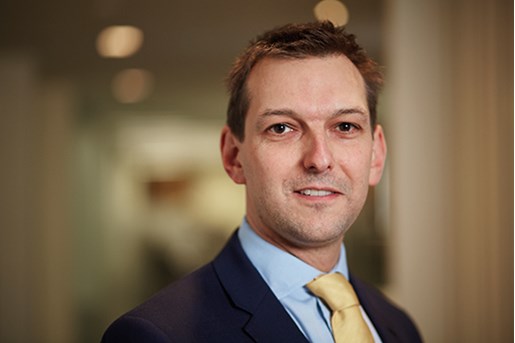 Richard Preston
Managing Associate, Governance and Compliance London, UK
View profile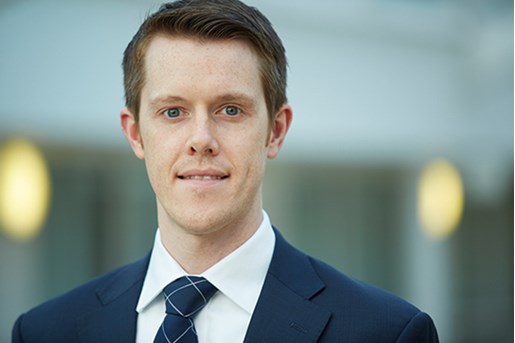 Neville Moore
Legal Director, Corporate Finance
Leeds
View profile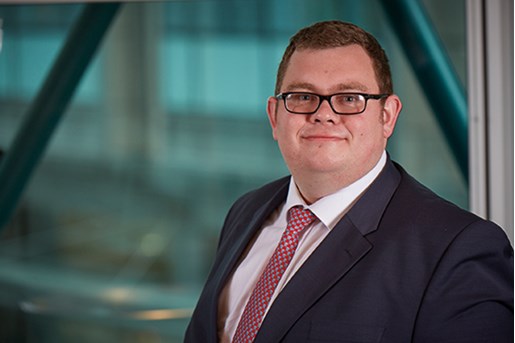 Jack Edwards
Managing Associate, Corporate Finance London, UK
View profile