Explore the latest news & updates, including: Covid-19; Budget, Voting guidelines and more...
---
COVID-19
AGMs and COVID-19: ICSA publishes guidance
The AGM season is almost upon us. Many companies with a 31 December financial year end have dispatched their notices of meeting or are in the process of doing so. The outbreak of coronavirus (COVID -19) is unprecedented and is likely to have a significant impact on the ability of companies to run their AGMs as they have done in the past. We have been working closely with a number of clients on contingency planning as well as certain industry bodies on their response to the challenges it poses.
In addition, ICSA: The Governance Institute (ICSA) has published guidance for companies when undertaking contingency planning in relation to their AGM given the prevailing issues created by COVID-19.
The guidance covers various options as follows:
adapting the basis on which a company holds its AGM including considering alternative or fall-back venues, alternative methods of shareholder engagement and Q&A methodologies, as well as ensuring that the meeting is quorate and that appropriate safety measures are in place;
delaying convening an AGM and the issues to consider when doing so, including statutory long-stop dates for the meeting itself, the expiry of certain share capital authorities, market announcements and the payment of dividends;
postponing or adjourning the AGM and the issues of whether and, if so, how a company can do so; and
conducting a "virtual" or "hybrid" AGM and the feasibility of doing so.
We will publish further insights on the subject in due course.
FCA publishes Primary Market Bulletin No. 27
The Financial Conduct Authority (FCA) has published its 27th Primary Market Bulletin. It is labelled as a "special edition" providing key commentary and reminders for issuers and other market participants in light of COVID-19.
The bulletin covers the following issues:
A reminder of issuer's ongoing disclosure under the Market Abuse Regulation (MAR) and the fact that an issuer's own operational response to COVID-19 may itself meet the requirements of disclosure under MAR. Issuer's should ensure that their systems and procedures enable them to meet their disclosure obligations.
Market volatility and suspension of trading. The FCA will continue to consider requests from issuers to suspend trading in securities in line with existing rules and practice – this means that it will challenge the need for suspension where it thinks the situation would be more appropriately addressed by an announcement to the market.
PDMR transaction notifications. PDMRs and those closely associated with them should continue to continue to meet MAR notification requirements within the prescribed time frame.
Delays in corporate reporting. The FCA is conscious that COVID-19 may create logistical issues when producing accounts for upcoming reporting periods. However, it expects issuers to put in place contingency plans to minimise the impact. If an issuer does not believe it is able to meet its continuing obligations and the deadlines in the Disclosure Guidance and Transparency Rules, it should seek appropriate advice and contact the FCA. In addition, issuers should engage with their auditors, who should contact the FRC, as appropriate.
Shareholder meetings. The FCA states that it supports the effective exercise of the rights of shareholders, while recognising that COVID-19 may necessitate the use of virtual methods of engagement.
Corporate transactions and admissions. The FCA states that it will continue to review documentation for corporate transactions in line with its established principles. Where issuers are looking to carry out urgent transactions they should, in the first instance, engage with their relevant sponsor firm or adviser.
FRC guidance on audit issues arising from COVID-19
The FRC has published guidance on audit issues arising from COVID-19. The guidance deals with the impact on the practical processes of conducting audits as well as the focus of them. The guidance concludes by stating that:
auditors will need to set clear expectations as to the level of disclosure they expect to see in annual reports to communicate the impact and risk of COVID-19 on the company; and
companies, and in particular their audit committees, must understand it is vital that auditors have sufficient time and support to carry out their work to an appropriate standard, including reassessing work done to reflect changed circumstances – in some cases, this may need companies to reconsider their reporting deadlines. Where auditors are unable to obtain sufficient, appropriate audit evidence to support their audit, they will need to consider necessary modifications to their audit opinion.
This latest FRC guidance sits alongside that previously issued for companies on disclosure of risks and other reporting consequences arising from the emergence and spread of COVID-19.
ICGN publishes viewpoint on implications of COVID-19
The International Corporate Governance Network (ICGN) has published a statement on COVID-19 as a new systemic risk while setting out the implications for corporate governance and investor stewardship. It explores these themes as well as setting out the questions that investors may wish to consider in their engagement with company managements and boards.
Late filing of accounts - Companies House issues advice
Companies House has published advice for companies that are unable to file their accounts on time due to COVID-19. This states that if, immediately before the filing deadline, it becomes apparent that accounts will be late because the company is affected by the virus, the company may make an application to extend the period allowed for filing. If such an extension is not requested, an automatic penalty will be imposed. Appeals based on a COVID-19 defence will be considered under existing Companies House policies dealing with unforeseen poor health.
Companies House has also announced that it has suspended all "same day" services until further notice with both the London and Edinburgh offices being closed to the public.
Budget
Chancellor delivers Spring 2020 Budget
The Chancellor has delivered his Spring Budget, officially announcing the first round of spending plans since the election in December 2019.
Alongside the Budget, HM Treasury has released Terms of Reference for a fundamental review of the business rates system with a view to reducing the overall burden on businesses, improving the current business rates system and considering more fundamental changes in the medium-to-long term. A call for evidence for this review is set to be published in the Spring with the review to report back in the Autumn.
Other developments for businesses in the Budget include:
A commitment to retain Corporation Tax at 19% for 2020.
A reduction of lifetime allowances in relation to "Entrepreneurs' Relief" from £10m to £1m from 11 March 2020.
A review the Enterprise Management Incentives (EMI) scheme to determine if it should be accessable to a larger pool of companies and ensure that it effectively supports talent recruitment for high-growth companies.
A requirement for large businesses to notify HMRC when they take a tax position which HMRC is likely to challenge from April 2021 - a consultation will follow.
The announcement of a call for evidence on the Payments Landscape Review with the aim of ensuring that UK's infrastructure is properly aligned with the country's payments regulation.
Voting Guidelines
ISS publishes Climate Voting Policy
Institutional Shareholder Services (ISS) has published new International Climate Voting Policy to provide investors with a solution to integrate climate-related factors into their voting decisions in the current AGM season.
The Climate Voting Policy is based on principles developed from widely recognised international frameworks, such as the Taskforce on Climate-related Financial Disclosure requirements, and incorporates specific climate change-relevant information, flags, and voting recommendations, to provide subscribing investors with "an informed, consistent, climate-related voting approach". The new policy uses a scorecard system reflecting varied climate-related risk factors and a company's ability to face and mitigate those risks. When called for under the policy framework, ISS' Climate Voting Policy may recommend adverse votes on the re-election of board members responsible for climate-related risk oversight or for failures to sufficiently oversee, manage, or guard against material climate change-related risks. ISS intend to update the Policy on an annual basis.
SECR Reporting
New digital tool facilitates energy and carbon reporting
The FRC, in collaboration with Companies House and the Department of Business, Energy and Industrial Strategy, has published a new digital tool that is intended to make it easier and more convenient for businesses to comply with energy and carbon reporting rules. The Streamlined Energy and Carbon Reporting taxonomy enables businesses to report their energy and carbon data when they file digital accounts with Companies House. The taxonomy enables businesses to report information in XBRL format. Many companies already submit accounts using XBRL, but this is the first time it has been utilised to capture environmental data in annual reports.
Diversity
One fifth of FTSE 350 cautioned for lack of gender diversity at senior leadership levels
The Investment Association (IA) has announced that nearly one in five FTSE 350 companies have received letters from it and the Hampton-Alexander Review about the lack of gender diversity on their board and executive committees. These 63 companies have been asked to outline what action they are taking to improve the gender balance in their leadership teams and ensure they meet the Hampton-Alexander targets of a minimum 33% of women on their board and in their senior leadership teams by the end of 2020.
24 companies were cautioned for having only one women on their board. These so called 'one and done' boards were identified by the Hampton-Alexander Review as having made little progress beyond appointing one woman only. 13 companies have received a letter encouraging robust action to address the lack of women in their top teams for a second year running, i.e. in 2019 and 2020.
For the first time, companies with all-male executive committees were contacted. Letters were sent to 35 FTSE 350 companies, including four FTSE 100 companies, drawing attention to the lack of progress on women being appointed to their senior leadership teams. An additional four FTSE 250 companies had an all-male executive committee and also only one women on their board.
IVIS, the IA's Institutional Voting Information Service, will continue to give a 'red-top', its highest warning level, to companies with just one woman (or less) on their board. This year, companies which have 20% or less gender diversity on their board or in their senior leadership teams will also receive a 'red-top'.
National Storage Mechanism
FCA confirms ESS open to accept registrations and authorisations
The FCA has updated its designated National Storage Mechanism (NSM) webapge ahead of the prospective launch of the new NSM portal, which is expected to take place on 30 March 2020. Note that it is not possible to upload regulatory information to the new NSM until that date.
Alongside the portal, the FCA is making changes to its Electronic Submission Service (ESS). The ESS is now open to accept registrations and authorisations. Under the new system, all submitters to the NSM will be required to have an ESS account and provide evidence that they are authorised to file regulated information on behalf of the issuers they represent. The FCA has also published a "Submitter user guide".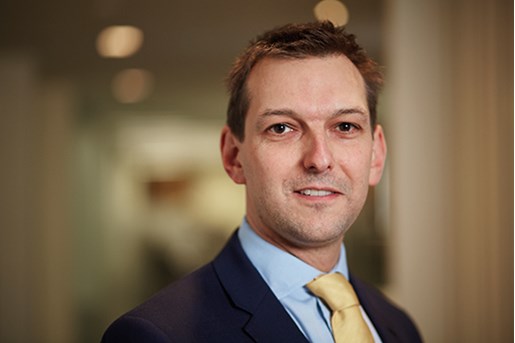 Richard Preston
Managing Associate, Governance and Compliance London, UK
View profile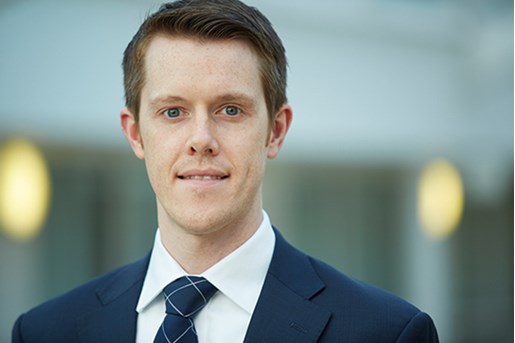 Neville Moore
Legal Director, Corporate Finance
Leeds
View profile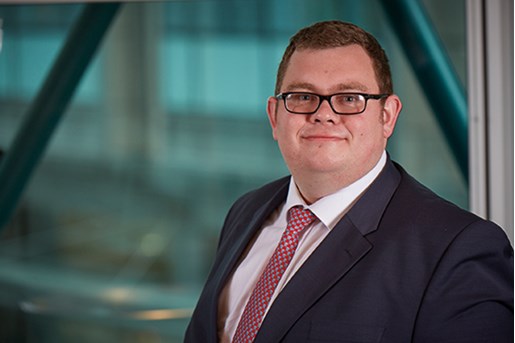 Jack Edwards
Managing Associate, Corporate Finance London, UK
View profile