Read on for the latest news and updates in bribery and corruption; cyber crime; health and safety and more...
---
Bribery and Corruption
US energy trader indicted in Ecuador corruption case
A Houston-based former employee of Swiss commodities trader Vitol Group has been charged with conspiracy and money laundering offences in connection with an investigation into bribery for Ecuadorian oil contracts. Javier Aguilar is accused of facilitating a $870,000 bribe to Ecuadorian government officials to win a $300 million oil contract with Petroecuador. The investigation mirrors proceedings relating to so-called "Operation Car Wash", where US prosecutors are also investigating Vitol and several other traders in connection with alleged corrupt payments made to obtain oil contracts with Petrobras in Brazil.
Reuters, 23 September 2020
US-based asphalt company pleads guilty to bribery schemes in South America
A Florida-based asphalt company, Sargeant Marine Inc., has pleaded guilty to participating in an eight-year conspiracy to bribe officials to win lucrative contracts with state-owned oil companies throughout South America. Federal prosecutors said that the company and its affiliates made more than $38 million in transactions with Petrobras, Petroecuador and PdVSA in Brazil, Ecuador and Venezuala respectively. The company has agreed to pay a fine of $16.6 million.
US DOJ, 22 September 2020
Money Laundering
FinCEN files leak raises questions over financial crime compliance
More than 2,500 documents relating to banks' financial crime procedures have been leaked to news site Buzzfeed News and shared with a group of investigative journalists from around the world. The documents are primarily made up of files that banks sent to the US financial crime regulator FinCEN to report suspicious activities. This has led to a number of reports that sanctions targets have been able to evade sanctions measures or that banks and government authorities did not do enough to prevent activities such as money laundering.
BBC, 21 September 2020
Australian bank agrees to pay AU$1.3 billion over money laundering breaches
Australian big four bank Westpac Banking Corp. has agreed to pay a A$1.3 billion fine to settle allegations that it breached anti-money laundering laws. The fine is the largest imposed against an Australian company and is more than double the A$700 million paid by the Commonwealth Bank of Australia to settle money laundering breaches in 2018. Westpac admitted to around 76,000 additional breaches, in addition to 23 million contraventions that had been identified as part of allegations brought against the bank last year.
Reuters, 24 September 2020
Sanctions
UK preparing to introduce new sanctions on Belarus under global human rights regime
Foreign Secretary Dominic Raab has announced that the UK is preparing new sanctions against individuals in Belarus responsible for human rights violations. The sanctions are likely to be implemented under the UK's new Global Human Rights sanctions regime adopted in July this year and are likely to target President Lukashenko and his associates. The sanctions will be part of a coordinated effort alongside similar measures being adopted by Canada and the United States.
Reuters, 24 September 2020
FinCEN files suggest that UAE Central Bank failed to prevent Iran sanctions evasion
FinCEN documents leaked to the press appear to show that a Dubai-based company, Gunes General Trading, processed $142 million in suspicious transactions through the UAE financial system in 2011 and 2012. The activity was flagged by a UK bank but the company was able to continue the business using local financial institutions in the UAE. US prosecutors alleged that the company was part of a network controlled by a Turkish-Iranian gold trader that conducted a large value of transactions on behalf of the Iranian government and other Iranian entities subject to US sanctions.
BBC, 20 September 2020
Cyber Crime
Global police forces lead to 179 arrests over dark web drugs sales
A major global operation led by the US Department of Justice and Europol has led to seizure of more than £5 million in cash and crypto-currencies, as well as drugs and guns, following a raid on dark web marketplaces. The operation also resulted in the arrests of 179 people across Europe and the United States. Enforcement authorities have noted the importance of the operation as a significant step in fighting the sale of illicit goods on the dark web.
BBC, 22 September 2020
Health and Safety
Changes to UK Government guidance on Covid-19 measures
The Government has released new Covid-19 guidance this week in response to the reported rise in infection rates and number of hospital admissions arising from the virus. The guidance, which apply to England, has so far extended to matters such as the approach on returning to work, the permitted business hours for establishments within the hospitality sector, the requirement to wear a face covering and the number of people that can attend large gatherings. Measures will also now be enforced by way of much stricter penalties.
Cabinet Office, 22 September 2020
Business owner sentenced after refusing to comply with HSE enforcement notices
In 2017, HSE received concerns that workers were accessing a dangerous unguarded flat roof in Kent. The roof was being used for a car repair and sales business owned by Mustafa Kemal Mustafa, the landlord of the premises. HSE issued seven enforcement notices and the Court heard that Mr Mustafa deliberately ignored the notices and continued to put himself, workers and members of the public at risk.
Mr Mustafa pleaded guilty to non-compliance of notices breaching (i) Section 21 and 22 of Health and Safety at Work Act 1974 (ii) Section 4(2) of the Electricity at Work Regulations 1989, and (iii) Section 6(3) of the Work at Height Regulations 2005. He has been disqualified as a director for six years, received two suspended custodial sentences, 300 hours unpaid work and ordered to pay £8,000 in costs.
SHP, 21 September 2020
New study finds that HSE may miss many thousands of work-related Covid-19 cases
A study published in Occupational Medicine Journal has assessed the guidelines that dictate when an employer should report a work-related Covid-19 infection, death or dangerous occurrence. The findings within the report state that "current RIDDOR coronavirus guidance from the HSE is difficult to apply. Available evidence from the Office for National Statistics suggests that the HSE might have failed in capturing many thousands of work-related Covid-19 disease cases and hundreds of deaths, thereby missing valuable opportunities for preventive advice."
The report concludes that "the HSE guidance on RIDDOR relating to Covid-19 would benefit from amendment to improve clarity and ease of use and to explicitly allow reports from a wider range of occupations dealing with the general public."
Oxford Academic, 21 September 2020
Environmental
Government issues guidance on new legislation to ban use of single-use plastics
The Department for Environment, Food & Rural Affairs has issued new guidance on legislation that will come into force next month banning the use of single-use plastic straws, plastic-stemmed cotton buds and plastic stirrers. The Environmental Protection (Plastic Straws, Cotton Buds and Stirrers) (England) Regulations 2020 will make it an offence for businesses to supply these products, including manufacturers and retailers. If businesses breach the new rules, they could face a fine imposed by their local authority. Where businesses have purchased the items before 1 October 2020, they may continue to use leftover supplies until 1 April 2021.
DEFRA, 21 September 2020
Former directors of waste disposal business fined for failing to comply with waste permit rules
Two former directors of a skip hire and waste disposal business in Saffron Walden, Essex, admitted to breaching their landfill permit conditions at their landfill and waste transfer station from October 2012 to March 2015. The court found that the two individuals had failed to carry out testing on waste, or reject waste not suitable, despite a warning from Environment Agency officers in August 2013. On subsequent inspection, it was found that the waste still remained.
The investigation found that the company had avoided the costs of both testing the waste and sending the unsuitable waste to an alternative site. The court heard that failure to comply with the landfill permit conditions in this regard could lead to hydrogen sulphide gas being produced. The court declared both individuals "negligent" for their actions. One individual was fined £7,000 plus costs of £9,600. The other was fined £15,400 plus costs of £9,600.
Environment Agency, 16 September 2020
Northamptonshire police and Environment Agency raid illegal waste site in Corby
A suspected illegal waste site in Fineshade, Corby, was raided by the Environment Agency and Northamptonshire police. Following inspection of the site, two arrests were made and another individual was interviewed under caution as a volunteer. Following investigation, one individual was charged with operating a waste management facility in the absence of an environmental permit.
Environment Agency, 18 September 2020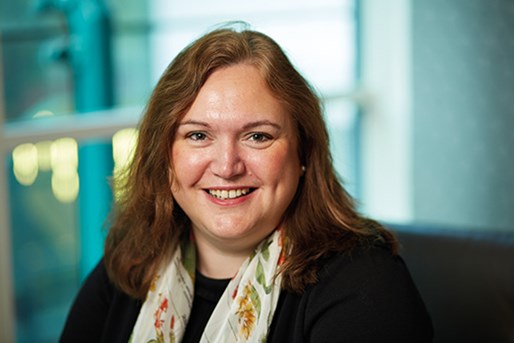 Nichola Peters
Partner, Head of Global Investigations/Inquiries
London
View profile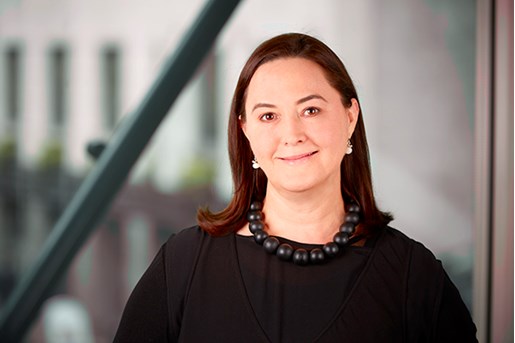 Michelle de Kluyver
Partner, Global Investigations
London, UK
View profile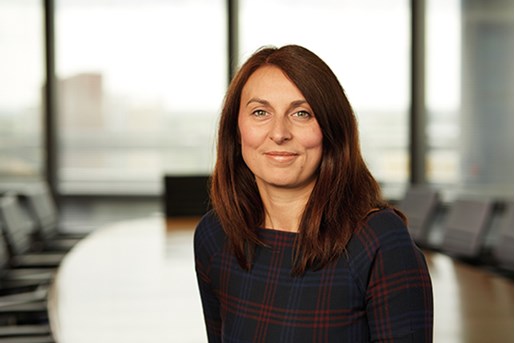 Erin Shoesmith
Partner, Health & Safety United Kingdom
View profile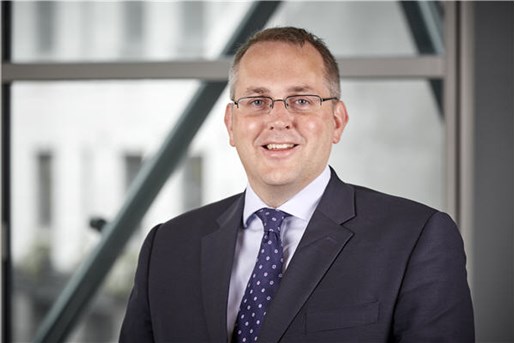 David Pygott
Partner, Global Investigations
London, UK
View profile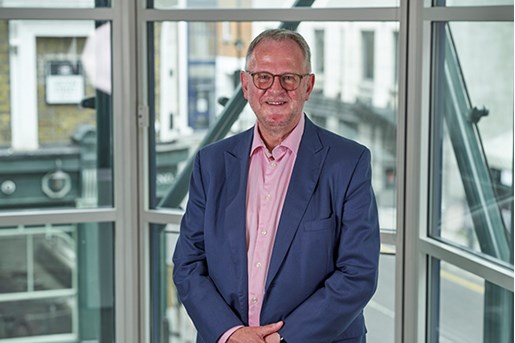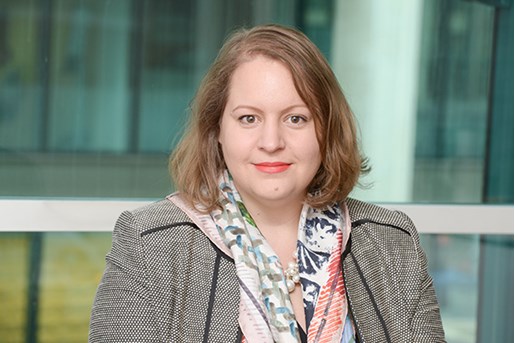 Sarah Thomas
Partner, Global Investigations
London
View profile