Read on for the latest news and updates in bribery and corruption; money laundering; fraud and more...
---
Bribery and Corruption
NCA recovers $8m linked to a corrupt Liberian business account
The National Crime Agency (NCA) has recovered $8 million, allegedly used for tax evasion, money laundering, bribery and corruption, from a Liberian bank account after collaborating with Commerzbank AG London (Commerzbank) following their internal investigation. Commerzbank suspended the individual account associated with Liberian company "The Albatross Limited" and reported the matter to the National Economic Crime Centre, after which the NCA discovered the account had been set up using fake identities. The company had been incorporated in the 1970s in connection with an international shipping company but the shipping company were able to show "The Albatross Limited" never appeared on their balance sheet.
NCA, 19 May 2020
SFO bribery investigation into ABB Ltd closed
The Serious Fraud Office (SFO) has closed its investigation into suspected bribery and corruption by Swiss engineering company ABB Ltd's UK subsidiaries, officers, employees and agents. The SFO stated that the case did not meet the test for prosecution as set out in the Code for Crown Prosecutors. The investigation had been linked to the SFO's ongoing investigation into suspected offences of bribery, corruption and money laundering by energy company Unaoil, based in Monaco.
SFO, 19 May 2020
Money Laundering
JMLSG is consulting on guidance on pooled client accounts
The Joint Money Laundering Steering Group (JMLSG) has published a consultation on proposed guidance in relation to pooled client accounts. Pooled client accounts are those which are "opened with the firm by a customer, for example a legal practitioner or letting agent, to administer funds that belong to their own clients. Their clients' money will be co-mingled but the customer's clients will not be able to directly instruct the firm to carry out transactions." The new JMLSG proposed guidance covers due diligence, establishing the purpose of such accounts, the conducting of risk assessments and drafting of written agreements. Any responses to this consultation must be received by 10 June 2020.
JMLSG, 15 May 2020
EU Commission urges states to fully implement MLD5
The EU Commission has sent letters of formal notice to the UK and eight Member States urging them to fully transpose the Fifth Money Laundering Directive 2018/843 (MLD5). The deadline to implement MLD5 was 10 January 2020. The EU Commission has stated that it may send reasoned opinions if it does not receive a satisfactory response from the UK and the Member States within four months. Additionally, the EU Commission sent a formal notice to Estonia in respect of its incorrect transposition of the Fourth Money Laundering Directive 2015/849 (MLD4).
EU Commission, 14 May 2020
Fraud
Man charged with fraud in relation to $5m coronavirus relief bank loans
Samuel Yates, from Texas, has been charged by the U.S. Department of Justice (DoJ) with wire fraud, bank fraud, false statements to a financial institution, and false statements to the Small Business Administration after allegedly filing 2 fraudulent bank loan applications seeking more than $5m in forgivable loans which are guaranteed by the government under the Coronavirus Aid, Relief and Economic Security Act. Yates claimed to be paying wages to over 400 employees, though the DoJ allege that no employees worked for his business and that the employee names were compiled from a random online name generator.
US Department of Justice, 19 May 2020
Iranian nationals extradited following charges of money laundering, wire fraud and conspiracy
Iranian nationals, Seyed Sajjad Shahidian and Vahid Vali, have been charged with conspiracy to commit offences against and defraud the US, wire fraud, money laundering and identity theft after allegedly conducting financial transactions in breach of U.S. sanctions against Iran. The individuals allegedly ran a business called PAYMENT24 which charged a fee in order to help Iranian nationals circumvent U.S. sanctions and help Iranian nationals perform unlawful financial transactions with businesses in the United States. Shahidian was extradited from the UK to the U.S. but Vali remains at large.
US Department of Justice, 18 May 2020
Trading Standards leads on an initiative to prevent fraud during the coronavirus pandemic
The Chartered Trading Standards Institute has announced that National Trading Standards has formed an initiative with 100 other organisations, called the Business Against Scams (BAS), to train employees and help them identify and prevent scams which may occur due to working from home during the pandemic. BAS offers free training modules to help employees understand the types of frauds they may come across and how to avoid them.
Chartered Trading Standards Institute, 14 May 2020
Cyber Crime
Experts warn of "dark web" scammers exploiting COVID-19 anxiety
According to a series of experts including a former senior adviser to the US Department of State anti-terrorism assistance programme, the "dark web" is being used by cyber-criminals to capitalise on COVID-19 fears by selling products and services designed to protect against the virus, including N95 masks, gowns, gloves and the drug chloroquine. Phishing scams are on the rise and with the majority of people currently working from home, cyber-criminals have also been taking advantage of lax cyber security.
BBC, 19 May 2020
Sanctions
US extends export restrictions on Huawei
The United States Bureau of Industry and Security (BIS) has restricted Huawei's ability to use US technology and software to design and manufacture its semiconductors outside the US. BIS has amended its foreign-produced direct product rule as well as its Entity List to narrowly and strategically target Huawei's acquisition of semiconductors that are the direct product of certain US software and technology.
The US had previously imposed export restrictions in 2019 targeting Huawei Technologies and 114 of its overseas subsidiaries and affiliates, intended to prevent access to certain US technologies. BIS indicated that Huawei and its affiliates have continued to access those technologies by manufacturing items outside the US (using US-origin technology) rather than sourcing the items directly from the US.
US Commerce Department, 15 May 2020
Health and Safety
HSE publishes legionella guidance
The Health and Safety Executive (HSE) has published guidance for employers, the self-employed and people in control of premises, such as landlords, to assist with identifying and controlling risks from legionella during the COVID-19 pandemic. If a building is closed or has reduced occupancy during the COVID-19 outbreak, water system stagnation can occur due to lack of use, increasing the risks of Legionnaires' disease.
HSE, May 2020
HSE publishes updated regulatory COVID-19 strategy
The HSE has updated its regulatory strategy around Coronavirus. The strategy covers the safe return to work and the adjustment in their focus and activities. The full statement can be viewed on the HSE website.
HSE, 20 May 2020
Site Operating Procedures updated by the Construction Leadership Council
The CLC have updated Site Operating Procedures to incorporate a number of changes following the recent Government guidance relating to the construction industry and other outdoor work.
Construction Leadership Council, 19 May 2020
HSE Guidance: Talking with your workers about preventing Coronavirus
The HSE has issued guidance aimed at employers which explains how to consult with the workforce about preventing Coronavirus in the workplace. The document offers practical guidance in terms of who to consult and what areas should be raised.
HSE, 18 May 2020
COVID-19: AG webinar - Boot Up: Preparing for a phased return to work: Part 2
Last week, AG hosted part 2 of the return to work webinar series "Boot Up: Preparing for a phased return to work" which covered the latest Government review as we enter the first stage of lifting the lockdown. The full webinar and the slides can be viewed on our website.
Addleshaw Goddard, 18 May 2020
COVID-19: AG note - Working safely during Coronavirus: Safer Transport
AG has published a note examining the Government's guidance which aims to help operators in the transport sector across all modes of transport to understand how to provide safer workplaces and services for both workers and passengers.
Addleshaw Goddard, 18 May 2020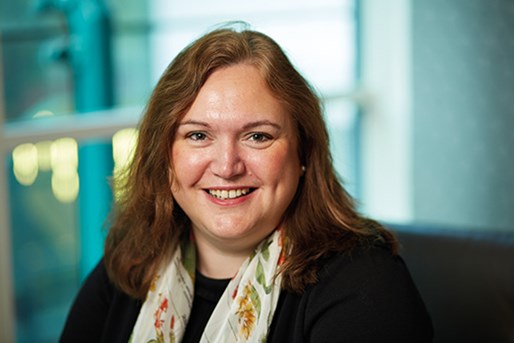 Nichola Peters
Partner, Head of Global Investigations/Inquiries
London
View profile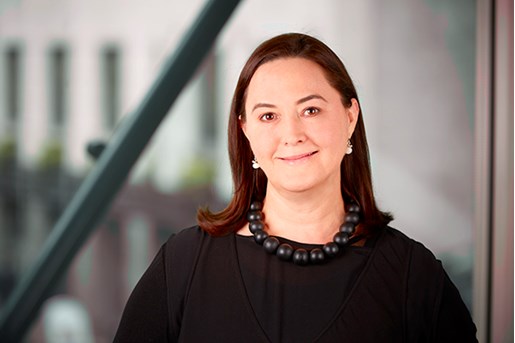 Michelle de Kluyver
Partner, Global Investigations
London, UK
View profile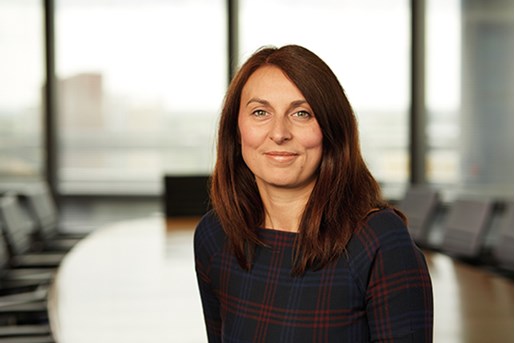 Erin Shoesmith
Partner, Health & Safety United Kingdom
View profile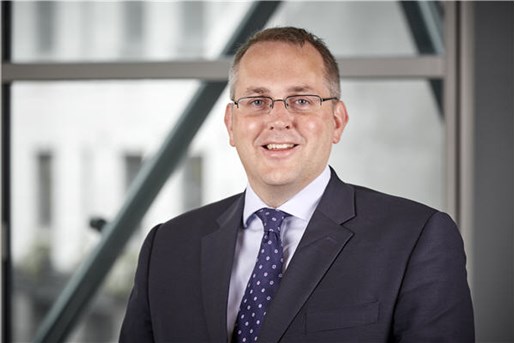 David Pygott
Partner, Global Investigations
London, UK
View profile