Read on for the latest news and updates in bribery and corruption; fraud; cyber crime and more...
---
Bribery and Corruption
Europol links organised crime and corruption in sport
Europol published a report highlighting the links between organised crime and corruption in sport. The report discussed elements of the organised crime operations such as structure, methods of operation and stated that the global annual criminal proceeds from betting-related match-fixing are estimated at EUR120m. It also showed that criminal groups are increasingly using online betting to manipulate sports competitions.
Europol, 5 August 2020
Company and three individuals charged by SFO following corruption investigation in Saudi Arabia
The Serious Fraud Office (SFO) has brought corruption charges against GPT Special Project Management Ltd, an Airbus SE subsidiary, and three individuals in respect of its investigation into the company's conduct in Saudi Arabia. GPT, Jeffrey Cook and John Mason were charged in relation to a defence contract awarded to GPT by the Saudi Arabian National Guard. Jeffrey Cook has also been charged with misconduct in public office in relation to commission paid to him on contracts he placed for the Ministry of Defence, the sole customer of GPT. A third individual, Terence Dorothy, has been charged with aiding and abetting misconduct in public office.
SFO, 30 July 2020
Second former oil executive sentenced for bribery in Iraq
Stephen Whiteley, former territory manager for Iraq at Unaoil, was sentenced to three years imprisonment for paying over USD500,000 in bribes to secure a USD55m contract to supply offshore mooring buoys. The buoys formed part of a scheme designed by the government of post-occupation Iraq to boost its economy. The SFO stated that the individuals used the fledgling state's circumstances as an opportunity to swindle them.
SFO, 30 July 2020
Fraud
SFO obtains confiscation orders of over GBP5m against the former CEO and COO of Afren
The SFO secured confiscation orders totalling GBP5.45m against Osman Shahenshah (CEO) and Shahid Ullah (COO) of Afren Plc, an oil exploration and production company. The two individuals, following shareholder rejection on their pay, devised a scheme to obtain payments without shareholder approval. Both individuals were found guilty of fraud, contrary to s. 1 of the Fraud Act 2006, and money laundering, contrary to ss. 328 and 329 of the Proceeds of Crime Act 2002.
SFO, 31 July 2020
Cyber Crime
Interpol report shows shift in cybercrime from consumers to major corporations, governments and critical infrastructure
Interpol published a report on the impact of coronavirus on cybercrime. The report shows a shift from scammers targeting individuals and small business to major corporations, governments and critical infrastructure, taking advantage of employees working from home. Between January-April 2020, there were 907,000 spam messages, 737 incidents of malware and 48,000 malicious URLs relating to coronavirus. The report is available here.
Interpol, 4 August 2020
Sanctions
EU imposes first sanctions measures under cyber sanctions regime
The EU has adopted targeted sanctions measures against six individuals and three entities in China, North Korea and Russia involved in various cyber-attacks. These include those responsible for or involved in the attempted cyber-attack against the Organisation for the Prohibition of Chemical Weapons as well as the attacks publicly known as WannaCry, NotPetya and Operation Cloud Hopper.
This is the first action taken under a sanctions framework adopted by the EU in May 2019, which allows for restrictive measures to be imposed to prevent, discourage, deter and respond to malicious cyber activities that target the integrity and security of the EU and its member states. The measures include a travel ban, an asset freeze and a ban on EU persons making funds or economic resources available to those listed. The UK's Foreign Secretary, Dominic Raab, has welcomed the sanctions and confirmed that the UK will continue to support and implement this regime following the end of the Brexit transition period.
EU Council, 30 July 2020
Environmental
IT company pays nearly GBP9,000 to charity for breaching recycling laws
EMC Computer Systems (UK) Ltd, based in Brentford, broke recycling legislation by not registering the packaging waste it produced between 2002-2003 and 2008-2015. It has agreed to pay GBP8,759.31 to Trees for Cities, a charity which seeks to improve lives by tree planting nationally and internationally, as an alternative to prosecution. The company met the requirements for this enforcement undertaking (instead of being prosecuted) by showing the Environment Agency how it has improved its handling of packaging waste and making a monetary donation to a charitable project.
Companies with revenues of over GBP2 million and which have handled over 50 tonnes of packaging in preceding year must register with an accredited compliance scheme and recycle the waste. This is to reduce unnecessary packaging ending up in landfill sites.
Gov.uk, 4 August 2020
Health and Safety
HSE updates guidance and releases statistics on reporting of Covid-19 incidents under RIDDOR
Addleshaw Goddard has published a note following updated guidance from the HSE on RIDDOR reporting of Covid-19 incidents. RIDDOR reporting requirements are only relevant to cases of occupational exposure to Covid-19. Guidance issued on Test and Trace advises employers to report multiple outbreaks in the workplace to the local health protection team. This does not change an employer's RIDDOR reporting obligations but suggests that if more than one case of Covid-19 is 'associated with' a workplace then the local public health authority will expect to become involved. The HSE has published statistics on Covid-19 RIDDOR reports made by employers to HSE and Local Authorities between 10 April and 11 July 2020.
Addleshaw Goddard, 31 July 2020
Costain fined GBP1.2m after MEWP collapse
Costain has been fined GBP1.2m after a worker sustained life changing head injuries and a second suffered a leg fracture when their mobile elevated working platform (MEWP) was struck by a collapsing reinforcement cage during the construction of a road bypass. A third worker nearby escaped injury by moving away just in time. A second firm, Brenbuild Limited, also pleaded guilty and was fined GBP80,000. Costain Limited and Brenbuild Limited were both aware the cage was visibly leaning and that workers on site had raised concerns. Neither company recognised the inherent instability of the reinforcement cage, or took measures to ensure the work could be carried out safely. Both companies pleaded guilty to breaching sections 2(1) and 3(1) of the Health and Safety at Work etc. Act 1974.
SHP, 30 July 2020
Concrete manufacturer fined GBP285,000 after an employee died and another worker was seriously injured
Concrete manufacturer Treanor Pujol Ltd was sentenced for safety breaches following two separate incidents including the death of an employee and serious injuries to a second worker. It was identified that Treanor Pujol Ltd failed to identify the risk of crushing posed by passing machines on adjacent production lines; failed to devise a safe system of work to control this risk and failed to provide adequate training in such a procedure to employees. HSE investigators also identified several electrical safety failings. The company pleaded guilty and was fined GBP285,000 and ordered to pay costs of GBP56,324.97.
HSE, 29 July 2020
Paper-making company fined GBP89,600 after employee suffers finger amputations
A paper making company has been sentenced after a worker suffered serious injuries when her hand was caught in a paper punching machine. The HSE's investigation discovered that the company fell significantly below the expected standard. West Design Products Ltd pleaded guilty to breaching Section 2(1) of the Health & Safety at Work etc Act 1974; they were fined GBP89,600 and ordered to pay costs of GBP5,584.28.
SHP, 4 August 2020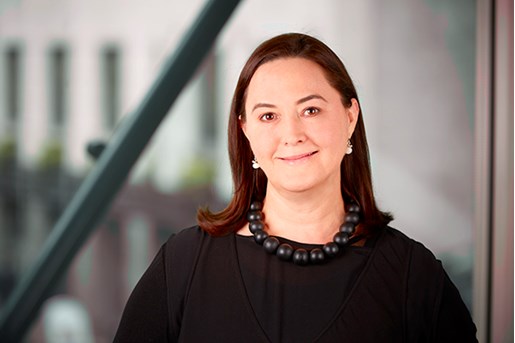 Michelle de Kluyver
Partner, Head of Global Investigations
London, UK
View profile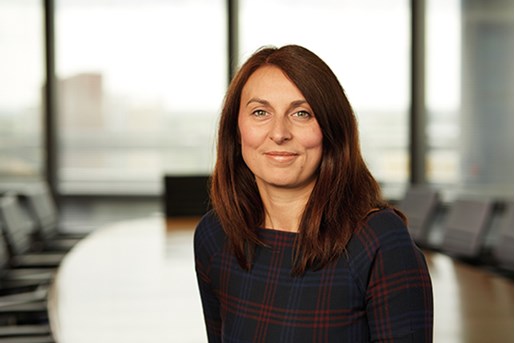 Erin Shoesmith
Partner, Health & Safety United Kingdom
View profile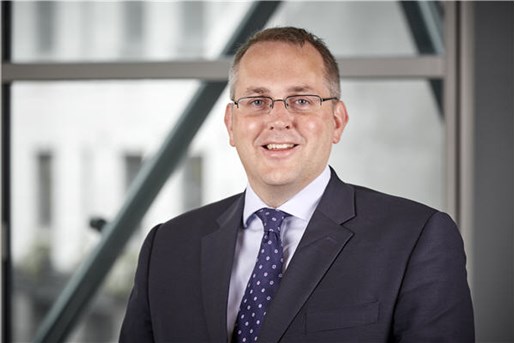 David Pygott
Partner, Global Investigations
London, UK
View profile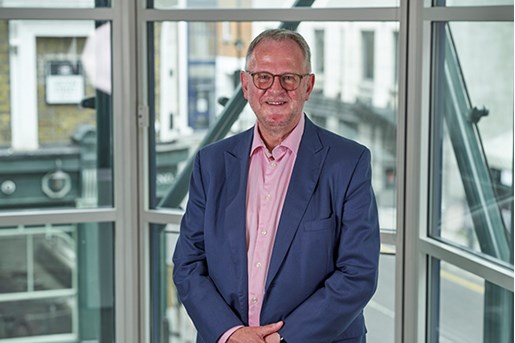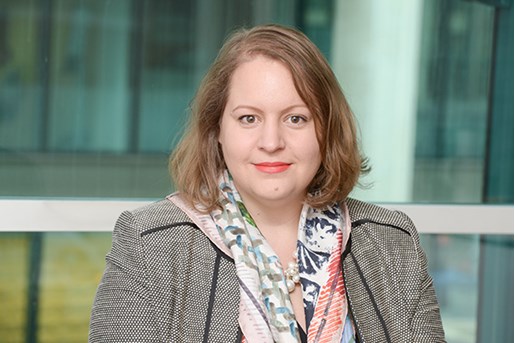 Sarah Thomas
Partner, Global Investigations
London
View profile