Read on for the latest news and updates in bribery and corruption; money laundering; health and safety and more...
---
Bribery and Corruption
SFO closes investigation into De La Rue Plc
The Serious Fraud Office (SFO) has announced that it has closed its investigation into the activities of British manufacturing company, De La Rue Plc and its associated persons in relation to suspected corruption in South Sudan. The SFO concluded that following an extensive investigation, which began on 23 July 2019, and a detailed review of the available evidence, the case did not meet the relevant test for prosecution. The test for prosecution is defined in the Code for Crown Prosecutors and specifies that the evidence must support a realistic prospect of conviction and the prosecution must be in the public interest.
SFO, 16 June 2020
Money Laundering
Spanish National Police dismantles criminal distribution network and seizes €4.8 million worth of goods
The Spanish National Police (Policía Nacional) has dismantled a criminal network that was illegally distributing audio-visual content in Europe, Asia and the Middle East and laundering the criminal proceeds. The criminal network are estimated to have made profits totalling €15 million from the illegal distribution services. Law enforcement authorities arrested 11 individuals from across Spain, Germany, Sweden and Denmark, froze 11 bank accounts totalling €1.1 million and seized €4.8 million worth of goods, including properties, cars, luxury watches, cash, cryptocurrencies and electronic equipment. The authorities also closed down 50 IP addresses associated with the online criminal infrastructure.
The investigation began in 2019 and was supported by Europol and Eurojust, and involved law enforcement authorities from Belgium, Canada, Czechia, Denmark, France, Italy, Germany, Luxembourg, Netherlands, Poland, Romania, Sweden, the UK and the US.
Europol, 10 June 2020
Fraud
Fifteen defendants plead guilty for their role in an international cyber fraud scheme
Fifteen defendants have pleaded guilty to a racketeering conspiracy in connection with a transnational and multi-million dollar scheme to defraud American victims through online auction fraud. One part of the large scale online fraud scheme involved posting false online advertisements for non-existent goods. The proceeds of such sales were then converted into Bitcoin and sent to foreign-based money launderers. Members of the conspiracy network often used stolen identities when posting the advertisements and also created false invoices in an attempt to legitimise the online sales. The scheme also involved laundering other fraudulently obtained proceeds, such as prepaid debit cards, which were to be laundered by US-based co-conspirators.
US Department of Justice, 11 June 2020
ASA launches a UK Scam Ad Alert system
The Advertising Standards Agency (ASA) has launched a Scam Ad Alert system in the UK to help protect consumers. The Scam Ad Alert has been launched in partnership with major digital advertising and social media platforms, including Facebook and Google. The system is in response to the ongoing concerns related to online paid-for advertisements that link to fraudulent content, particularly in relation to crypto-investment scams. The ASA notes that many of these types of scams use false stories or images and misleadingly imply that the services have been endorsed by celebrities whose images may be used on the adverts. Consumers can now report scam advertisements to the ASA who will inform all participating platforms resulting in the removal of the offending adverts and the advertisers being suspended or blocked.
ASA, 16 June 2020
Cyber Crime
Cyber hackers hack European defence firms via fake profiles on LinkedIn
Cyber hackers posed as recruiters working for US defence firm Collins Aerospace and General Dynamics on LinkedIn in order to hack the networks of military contractors in Europe. Cybersecurity firm ESET has reported that at least two defence and aerospace firms in Central Europe had their systems compromised in 2019 due to the activities of cyber spies that approached employees of the firms with pseudo job offers. The cyber spies sent documents containing malicious code to the employees of the target firms via LinkedIn's private messages platform. ESET announced that it is currently unclear if any information was stolen by the cyber spies and whilst it has been unable to identify the hackers, it believes the attacks had links to a North Korean group known as Lazarus.
Reuters, 17 June 2020
Sanctions
OFSI issues updated guidance on Russia financial sanctions
The UK's sanctions regulator, the Office of Financial Sanctions Implementation (OFSI), has published guidance on how financial sector and investment restrictions on Russia will be applied under UK law after the end of the Brexit transition period. At present, UK sanctions regimes generally flow directly from EU Regulations. The UK has implemented new legislation to give effect to its various sanctions programmes once those EU laws no longer apply. The guidance note includes a number of FAQ responses dealing with some of the more complex aspects of the Russia sanctions regime including on the scope of financial products covered by the restrictions.
Gov.uk, 16 June 2020
Law Society issues updated Q&A regarding possible sanctions matches for clients
The Law Society has published Q&A guidance for UK law firms providing guidance on what to do if a client is a possible sanctions match. The guidance recommends reviewing all available information for the client against OFSI's consolidated list of financial sanctions targets. The Law Society states that where there is a positive match this should be reported to the money laundering reporting officer (MLRO) or the money laundering compliance officer (MLCO) and the transaction should be suspended. The Law Society states that solicitors have an obligation to report sanctions-related information to OFSI and that failure to do so is a criminal offence. OFSI has the authority to grant licences to exempt certain transactions from the financial restrictions but such exemption requests are considered on a case-by-case basis.
Law Society, 12 June 2020
US Commerce Department authorises companies to work with Huawei on tech standards
The US Department of Commerce has issued a new rule clarifying that US companies may work alongside Huawei in developing international standards in the telecoms sector. The US government has previously implemented a number of export rules that restrict Huawei's ability to access certain US technologies or work with US semiconductor producers.
US Commerce Department, 15 June 2020
President Trump approves Uyghur sanctions law
President Trump has signed into law a new US sanctions regime on Chinese government officials involved in human rights abuses in the Xinjiang Uyghur province in north west China. The Uyghur Human Rights Policy Act of 2020 authorises sanctions against Chinese officials for the "systemic use of indoctrination camps, forced labour and intrusive surveillance to eradicate the ethnic identity and beliefs of Uighurs and other minority populations".
White House, 17 June 2020
FCA Enforcement
FCA fines Commerzbank London £37,805,400 for inadequate anti-money laundering systems and controls
The Financial Conduct Authority (FCA) has fined Commerzbank AG's London branch for failing to implement adequate anti-money laundering systems and controls between October 2012 and September 2017. The FCA found that Commerzbank London was aware of the inadequate systems and controls but failed to take reasonable and effective steps to resolve the issues as required by Principle 3 of the FCA'S Principles for Businesses which obliges firms to have adequate risk management systems in place.
The investigation revealed that Commerzbank London failed to have adequate policies and procedures in place for undertaking client due diligence and also failed to conduct timely client due diligence. The FCA investigation also revealed that between October 2012 and September 2017 there were long-standing weaknesses in the automated tool used for monitoring money laundering risk on transactions for clients.
Commerzbank London has brought its anti-money laundering controls into compliance following a significant remediation exercise. Commerzbank London agreed to resolve the matter at an early stage of the FCA investigation and therefore the fine of £37,805,400 reflects a 30 % discount on what the financial penalty would otherwise have been.
FCA, 17 June 2020
FCA fines Lloyds Bank, Bank of Scotland and The Mortgage Business in relation to mortgage arrears handling
The Financial Conduct Authority (FCA) has fined Lloyds Bank plc, Bank of Scotland plc and The Mortgage Business plc (the Banks) £64,046,800 in relation to their handling of mortgage customers in arrears or experiencing payment difficulties. The FCA investigation identified breaches of Principle 3 and Principle 6 of the FCA's Principles for Businesses between April 2011 and December 2015. The investigation revealed systemic weaknesses in the Banks' internal systems and controls in relation to payment arrangements for customers in mortgage arrears and this therefore caused a significant risk of loss for individual consumers who went into arrears during the period. During the period, certain failings were identified to the Banks but the FCA found that the Banks failed to make sufficient progress in addressing the issues.
In July 2017, the Banks commenced a comprehensive consumer redress scheme. The Banks estimate that the scheme has provided redress payments totalling £300 million to approximately 526,000 customers. The Banks agreed to accept all issues of fact and liability and therefore qualified for a 30% discount on the financial penalty which would otherwise have been £91,495,400.
FCA, 11 June 2010
Environmental
Three individuals receive prison sentences for dumping bombs in lake
Three people have received prison sentences after pleading guilty to illegally abandoning highly toxic World War II mustard gas bombs in a lake in Lincolnshire. This is the first time anyone in the UK has been charged with possession of a chemical weapon.
One of the individuals also pled guilty to the charge of dumping a substance likely to harm human health or pollute the environment.
The incident only transpired when two of the individuals sought medical assistance for burns and respiratory problems after contact with the bombs and poisonous substances. An 11 day response by more than 24 organisations (including: Lincolnshire Police, the Environment Agency, emergency services, the Royal Navy and the Army) was then mounted to uncover and safely retrieve the articles. This caused significant distress to the residents of the neighbouring areas as roads were closed, drones deployed, safety barricades implemented and homes evacuated.
Gov.uk, 12 June 2020
Health and Safety
Culpable Homicide (Scotland) Bill 2020 introduced to Scottish Parliament
MSP Claire Baker introduced the Culpable Homicide (Scotland) Bill 2020 to the Scottish Parliament on 1 June 2020. The Bill seeks to create a statutory offence of Culpable Homicide (distinct from but not substituting the common law crime) arising where death is caused recklessly or by gross negligence. It also seeks to amend the identification principle that generally applies in Scots law when determining corporate criminal responsibility.
The Bill provides that corporate entities will be vicariously liable for this offence where a responsible person (a senior personality defined in the Bill) in the organisation acts within the scope of their employment and causes death by recklessness. The Bill also allows courts to aggregate the actings of different responsible persons at different times, none of whom may be guilty of that offence, so that, if those actings when considered together would be sufficient to constitute the offence, then the corporate personality is guilty.
Scottish Parliament, 1 June 2020
HSE safety alert issued against KN95 facemask
A safety alert has been issued urging all employers and suppliers not to purchase or use KN95 facemasks as PPE. KN95 is a performance rating that is broadly equivalent to the EU standard for FFP2 facemasks. There is no independent certification or assurance of their quality. About 90% of the PPE concerns and queries currently being received by HSE involve KN95 masks which are often accompanied by fake or fraudulent paperwork. HSE has quarantined around 1.5 million KN95 masks and prevented a further 25 million fraudulent items from entering the supply chain.
HSE, 11 June 2020
Further amendments to coronavirus regulations in England
The Health Protection (Coronavirus, Restrictions) (England) (Amendment) (No. 4) Regulations 2020 (SI 2020/588) are now in force. These regulations amend the Health Protection (Coronavirus, Restrictions) (England) Regulations 2020 to allow, among other things, individual prayer in places of worship, and for those who have formed a bubble with a linked household to stay overnight at the home of that linked household.
Explanatory Memorandum, 13 June 2020
Government issues updated guidance on social distancing and meeting people outside your household
The Government has updated its guidance notes on social distancing and meeting people outside your household to reflect the changes to support bubbles that came into effect on 13 June. The new rules allow those that live by themselves or are a single parent with dependent children – in other words, if there is only one adult in the home – to expand their support network so that it includes one other household of any size.
Department of Health and Social Care, Cabinet Office, 13 June 2020
Update to NHS Test and Trace workplace guidance
The NHS Track and Trace guidance first published on 28 May has now been amended to add a requirement for employers to contact their local health protection team to report a suspected outbreak if there is more than one case of COVID-19 associated with a workplace. The heath protection team will undertake a risk assessment, provide public health advice and where necessary, establish a multi-agency incident management team to manage the outbreak. There is no change to what must be reported under RIDDOR. The guidance does not confirm that "associated with" means an occupational exposure as opposed to two employees becoming ill from exposures unrelated to the workplace.
Addleshaw Goddard, 15 June 2020
Construction firm fined £1,000 for employee crush injury
JWB (Mersea) Ltd has been fined after a worker was seriously injured when roof trusses toppled over while being moved by a crane at a site in Essex. The HSE's investigation found that the company and company owner had failed to plan, manage and monitor the work under their control. JWB (Mersea) Ltd pleaded guilty to breaching Regulation 13(1) of The Construction (Design and Management) Regulations 2015. The company was fined £1,000. Company director and owner, Jason Whiting, pleaded guilty to breaching Section 37(1) of the Health and Safety at Work etc Act 1974 and received a six-month custodial sentence, suspended for 24 months. He was required to do 240 hours of unpaid work. The HSE was awarded full costs of £25,627.32.
SHP, 16 June 2020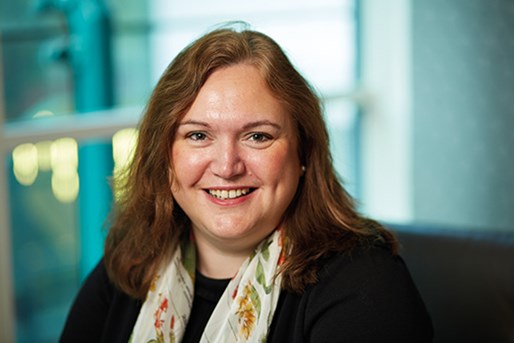 Nichola Peters
Partner, Head of Global Investigations/Inquiries
London
View profile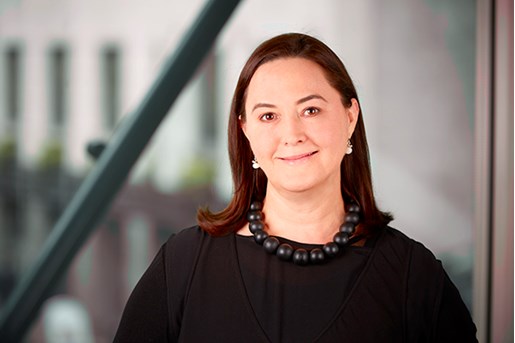 Michelle de Kluyver
Partner, Corporate Crime and Regulatory Investigations
London, UK
View profile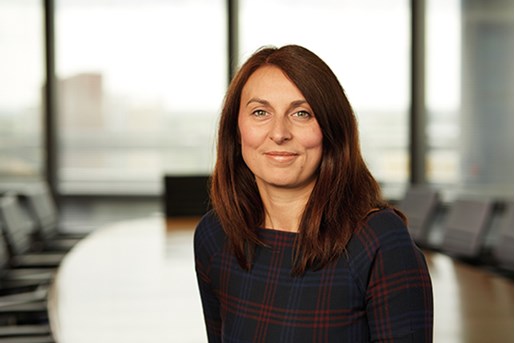 Erin Shoesmith
Partner, Health & Safety United Kingdom
View profile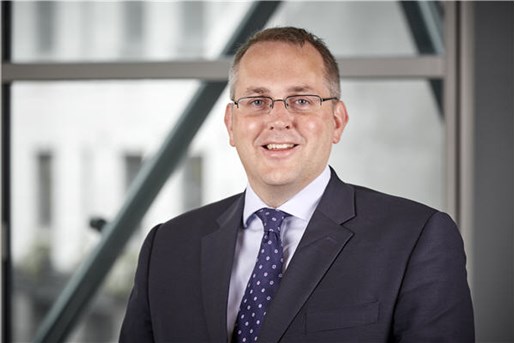 David Pygott
Partner, Global Investigations
London, UK
View profile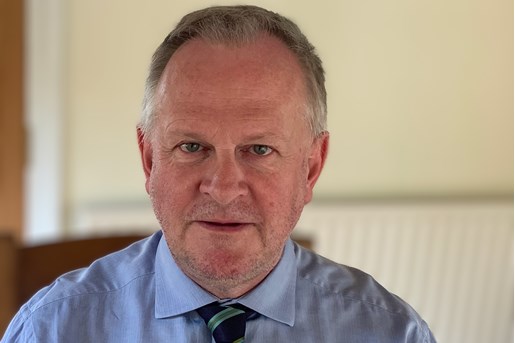 David Young
Partner, Global Investigations
London
View profile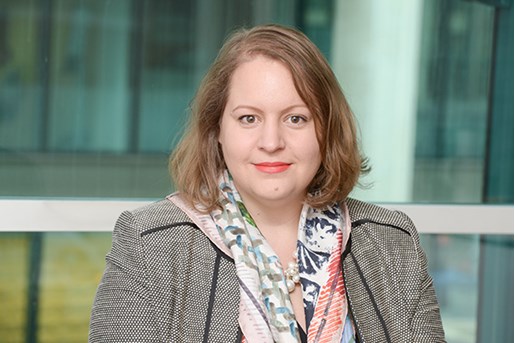 Sarah Thomas
Partner, Global Investigations
London
View profile