Read on for the latest news and updates in bribery and corruption; fraud; health and safety and more...
---
Bribery and Corruption
SFO investigation into Bombardier
The SFO has released a statement confirming that it is investigating Canadian aircraft maker Bombardier Inc concerning suspected bribery and corruption linked to contracts and orders for aircraft from Indonesia's national airline Garuda.
Earlier this year, Garuda's former chief executive was handed an eight year custodial sentence after an Indonesian court found him guilty of accepting bribes and laundering funds related to aircraft procurement.
SFO deferred prosecution agreement with airline services limited approved
The SFO has entered into a Deferred Prosecution Agreement (DPA) with Airline Services Limited (ASL) in connection with ASL's failure to prevent bribery in contracts it secured with Lufthansa.
The airline support company used an agent to win three contracts to refit commercial airliners for Lufthansa that were worth over £7.3m. The agent, who was also working within Lufthansa's tender evaluation team, exploited commercially sensitive information to provide ASL with a competitive advantage in its tender bids.
ASL has agreed to pay almost £3 million under the DPA, including a £1.2 million financial penalty, £991,000 disgorgement of profits and the SFO's costs of £750,000.
The company is no longer trading, but will remain open as a non-trading entity to fulfil the terms of the DPA.
Transparency International publishes "Exporting Corruption" report
Transparency International has published its "Exporting Corruption" report, which evaluates the effectiveness of 47 global exporting countries, the majority of which are signatories to the OECD Anti-Bribery Convention, in preventing bribery of foreign public officials by companies operating overseas.
The UK was found to be one of only four countries that are actively enforcing against foreign bribery, along with the US, Switzerland and Israel. Almost 50% of the world's exports are reported to have originated from jurisdictions which demonstrate little or no enforcement action against alleged foreign bribery.
Transparency International, 3 November 2020
Fraud
European Securities and Markets Authority criticises Germany's handling of wirecard scandal
The European Securities and Markets Authority (ESMA) has published a review criticising Germany's financial regulator, BaFin and accounting regulator, the Financial Reporting Enforcement Panel, in relation to their investigations into the Wirecard accounting scandal.
ESMA found that BaFin had fallen short of requirements to remain independent from the Ministry of Finance and issuers. The review will be used by ESMA to determine if greater centralisation of EU supervision of markets is required to avoid similar scandals in the future.
UK Government publishes its response to the call for evidence on corporate liability for economic crime
The UK Government has finally published its response to the call for evidence on corporate liability for economic crime, three years after its launch in January 2017.
Concerned with economic crime offences such as fraud, false accounting and money laundering, the call for evidence sought views on whether the UK's legal framework in relation to corporate criminal liability was fit for purpose, and whether and how the current laws should be changed. The Government found that the evidence provided was not conclusive, although it raised important questions about the identification doctrine, where a company can only be held criminally liable through individuals who are considered to be the company's "directing mind and will".
As a next step, the Government has asked the Law Commission to produce a paper on the laws around corporate criminal liability and to provide some options for potential reform.
Cyber Crime
COVID-19 leads to a record number of cybercrime attached on the UK
According to its 2020 Annual Review, the National Cyber Security Centre (NCSC) dealt with a total of 723 serious cyber security incidents in the last year, involving almost 1,200 victims. These figures are at a record high as a result of around 200 Covid-19-related attacks. The NCSC's 'Suspicious Email Reporting Service' has also led to 22,000 malicious URLs being taken down, many of which related to coronavirus scams.
To combat the increased threat caused by the pandemic, the NCSC has taken steps to keep the NHS resilient to cyber threats and has supported the Governments Vaccine Taskforce, including exposing that Russian cyber actors had launched attacks on vaccine development organisations to steal intellectual property.
Sanctions
HM Treasury issues guidance on sanctions regimes
The UK Government continues to publish further sanctions guidance ahead of the end of the Brexit transitional period on 31 December 2020, when EU sanctions will cease to apply in the UK. The documents provide guidance on the sanctions requirements that will be imposed under the UK's new sanctions regimes. The recent guidance that has been published relates to regulations covering Lebanon, Bosnia and Herzegovina, Nicaragua and Cyber sanctions.
GOV.UK: Lebanon, Nicaragua, Bosnia and Herzegovina, Cyber Sanctions, 3 November 2020
US issues sanctions on eight entities engaging in the sale, purchase and enablement of the Iranian oil industry
The US Department of the Treasury's Office of Foreign Assets Control (OFAC) has issued sanctions against eight companies for their role in facilitating the sale and purchase of Iranian petrochemical goods. The entities, based in Iran, China and Singapore, have been involved in transactions arranged by Triliance Petrochemical Co. Ltd. or helped move or process funds generated by the sale of the petrochemical goods. Triliance itself was designated by the US in January 2020.
Guidance issued on sanctions risk of high value art
OFAC has issued an advisory notice to emphasise the sanctions risks involved in transactions relating to high value artwork. Such transactions may facilitate designated persons in accessing the US market and financial system. OFAC warns of the dangers of schemes through which sanctioned actors obscure funds in high-value assets, and encourages participants in the luxury goods market to maintain a risk-based compliance regime.
Health and Safety
HSE releases annual statistics on health and safety at work
HSE has released its annual statistics summarising Great Britain's health and safety at work, showing that Great Britain is still one of the safest places in the world to work with the lowest number of deaths on record. However, the rate of work-related stress, depression and anxiety has increased in recent years, with more than half of Britain's working days lost in 2019/20 being due to mental ill-health. Figures also show that, in 2019/20, 111 people were killed at work, 693,000 people sustained non-fatal work related injuries and 1.6 million people suffered from a work-related illness.
There has been a fall in the number of cases being prosecuted this year, with 325 of these cases resulting in a conviction for HSE. This fall in prosecutions is consistent with a general downward trend seen in recent years, but is also likely to be as a result of the pandemic in the last quarter of 2019/2020.
Manufacturing company fined after forklift truck incident
Manufacturing company G-Tekt Europe Manufacturing Limited has been fined after one of its employees was struck by a fork lift truck, causing him to suffer a serious brain injury and be placed in an induced coma. HSE's investigation found that there was inadequate control of workplace transport risks, including a lack of segregation between vehicles and pedestrians, a lack of safe pedestrian crossings and insufficient safety signage to highlight hazards.
The company was found guilty of breaching Regulation 4(1) of the Workplace (Health, Safety and Welfare) Regulations 1992 and was fined £525,000 and ordered to pay costs of £8,014.40.
Updated COVID-19 regulations
The Health Protection (Coronavirus, Restrictions) (England) (No. 4) Regulations 2020 have now been published and came into force in England on 5 November 2020. The regulations seek to enforce the measures implemented by the government in relation to the second national lockdown. The statute sets out that an offence under the new regulations (committed by individuals or businesses) can result in a fixed penalty notice and/or summary conviction by fine.
Environmental
21 illegal waste containers returned back to England from Sri Lanka
21 containers containing illegally shipped waste exported to Sri Lanka in 2017 arrived back in the UK on 28 October 2020. The Environmental Agency are currently investigating who exported the materials, and the exact types of waste illegally shipped. Anyone found responsible could be punished with a custodial sentence of up to 2 years, together with an unlimited fine and the recovery of gains made through the course of their illegal activity.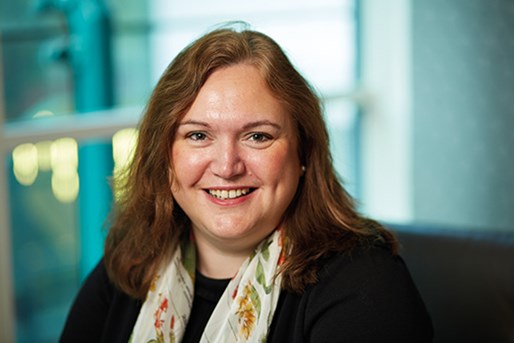 Nichola Peters
Partner, Head of Global Investigations/Inquiries
London
View profile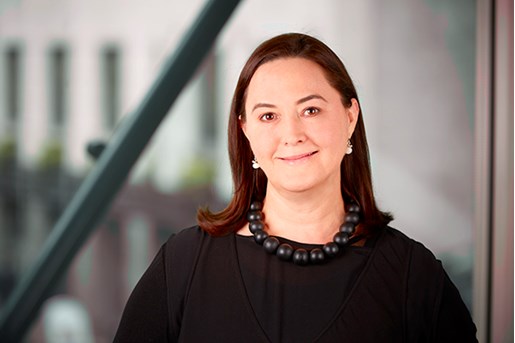 Michelle de Kluyver
Partner, Global Investigations
London, UK
View profile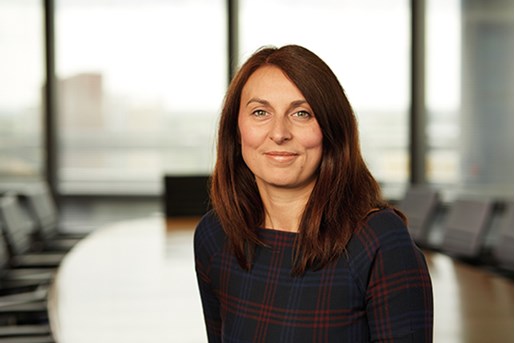 Erin Shoesmith
Partner, Health & Safety United Kingdom
View profile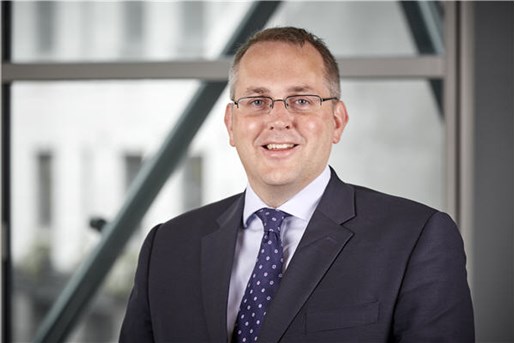 David Pygott
Partner, Global Investigations
London, UK
View profile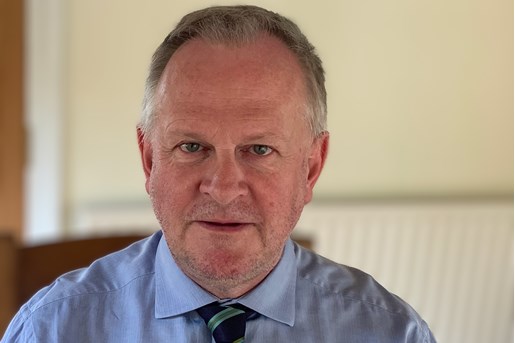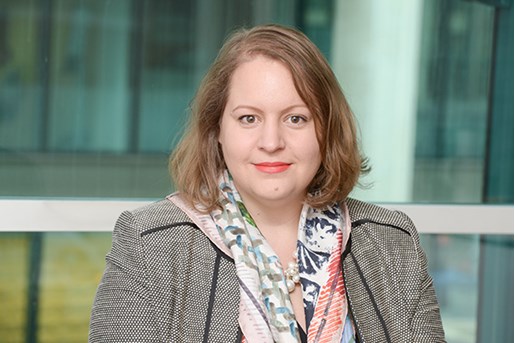 Sarah Thomas
Partner, Global Investigations
London
View profile