Explore the latest news and updates in relation to corporate crime and investigations.
---
Bribery and Corruption
AirAsia hit with allegations of bribery
The budget airline, AirAsia, has been accused of receiving a bribe from Airbus of £50m to buy 180 planes. The allegation, which AirAsia strongly denies, has emerged following the record breaking DPA reached with Airbus last week which formed part of the $4 billion fine Airbus agreed to pay to settle accusations of corruption. AirAsia maintains that all contact with Airbus was on an 'arms-length' basis and has assured Malaysia's Anti-Corruption Commission, which is working with the SFO, that it will fully co-operate with any investigations.
Following news that Malaysia's anti-graft agency had begun its own investigations, AirAsia shares fell by 11% earlier on Monday and are now at their lowest price since May 2016. The Airbus scandal has also now prompted other countries to take action with Ghana now looking into the purchase by Airbus of three military planes from 2009 – 2015.
Click here to read the full story.
Money Laundering
Man jailed for conspiracy to money launder nearly £6m
Michael Kinane has been sentenced to 7 years and 8 months in prison after it was discovered that he infiltrated a pharmaceutical investment company and sent fake emails to staff at a US investor requesting that money for genuine work should be transferred to various accounts (including his own account). Up to $7.8m was consequently transferred and then divided between various accounts across the world including in Poland, Germany and China. As remarked by Judge Nicola Jones, Kinane's laundering ensured that the 'optimum amount could be moved between bank accounts'. A total of 32 bank accounts have since been linked to Kinane.
Kinane was also involved in fraudulently purchasing expensive cars and used the company 'Magic Lily Ltd', of which he was the sole director, to facilitate the various fraudulent payments.
Kinane was arrested in August 2019 as he was disembarking a flight from Turkey at London Gatwick Airport and the investigation, involving the FBI and the specialist fraud division of the CPS in Merseyside, has lasted 13 months.
Click here to read the full sotry.
Fraud
Court of Appeal upholds Unexplained Wealth Order against wife of jailed Azerbaijani banker
Zamira Hajiyeva, wife of Jahangir Hajiyeva, has lost her appeal to discharge (Britain's first) Unexplained Wealth Order (UWO) which was made against her and her husband by the NCA. The NCA require Mrs Hajiyeva to comply with their original order of February 2018 in explaining the source of funds used to purchase two properties located in London with a combined value of over £22m. The properties were purchased in 2009 by a company incorporated in the British Virgin Islands, and are believed to belong to Mrs Hajiyava and her husband, who has been sentenced by a court in Baku to 15 years' imprisonment for fraud and embezzlement. The NCA described the ruling as a 'significant result' and that it will be a 'helpful precedent for future UWO cases'. UWOs will be used as a further tool by the NCA to help facilitate the investigation of illicit finance generated in, or flowing through, the UK.
Click here to read the full story.
National Crime Agency investigation leads to recovery of over £450,000 worth of assets
Following a recovery order granted at the High Court on 22 January 2020, Arfan Ali, a 41 year old Bradford man, was found to be in possession of assets which were acquired from the proceeds of mortgage fraud, money laundering and tax evasion. The assets consisted of five properties in the Bradford area purchased over a period of 10 years and roughly £30,000 stored in bank accounts. The recovery order meant that Ali lost £465,000 of assets. The Senior Manager of the NCA reiterated that 'it is essential to the economic and social wellbeing of…the whole of the UK, that assets are acquired lawfully'.
Click here to read the full story.
5 directors fraudulently evade £2.6m in tax
Five directors of Anton Group, a printing and mailing business, have pleaded guilty to tax evasion offences and have been sentenced to 11 years' imprisonment at Southwark Crown Court. Philip Sach, Stephen Knight, John Knight, Brian Thomas and Paul Murphy failed to declare over £3m company sales of waste paper and aluminium to a recycling company from 2004-2012 and therefore avoided paying Corporation Tax and VAT. Instead, the individuals used the sales to pay themselves. Further, sums belonging to the company were also disguised and paid to the directors. The payments were concealed using false contracts, forged invoices and lying to HMRC, all of which created the impression that Anton Group had been taking the materials for free. The prosecution were able to build their case from analysis of the individuals' bank accounts and HMRC searches which uncovered handwritten receipts and excel spreadsheets. The CPS Specialist Fraud Division worked with HMRC investigators to bring the individuals to justice.
Click here to read the full sotry.
Cyber Crime
Arrests in Belfast and London in connection with cyber heist
Three men have been arrested in connection with the illegal removal of €13m (£10.95m) from bank accounts in Malta in February 2019 by using a type of malware. One man in Belfast was detained for money laundering offences, fraud and theft, and the remaining two individuals were arrested following raids in two London locations. The stolen money from Malta was transferred to multiple accounts, with roughly £800,000 being moved to a Belfast account. £340,000 of this sum was either withdrawn or lavishly spent on various items including £110,000 worth of Rolex watches and Jaguar and Audi A5 cars. The investigation was carried out with the co-operation of the Malta Police Force Economic Crime Unit and the police continue to seek other individuals who were involved with 'laundering money on behalf of the organised crime group who carried out the cyber-attack' (David Cunningham, Belfast branch commander of the NCA).
Click here to read the full story.
Sanctions
Raytheon engineer arrested for alleged export controls breach after taking laptop to China
An engineer employed by US defence contractor Raytheon Company has been arrested by the FBI for taking a work laptop from the US to China with information about US missile defence systems, in an apparent breach of export control laws.
According to court documents, Wei Sun travelled to China on 18 December 2018, taking his laptop with him against his company's advice. Mr Sun accessed his Raytheon email account while in China and sent an email to supervisors informing them that he was resigning to study and work overseas. The laptop is said to have contained at least five files that were subject to the International Traffic in Arms Regulations (ITAR), meaning that an export licence was required to transfer the files out of the US.
Click here to read the full story.
FCA Enforcement
FCA launches investigation into major advertising agency
M&C Saatchi (Saatchi) is being investigated by the FCA following the discovery in 2019 of £11.6m in accounting errors which led to the co-founder and three other directors quitting. The agency has struggled to recover from the scandal, issuing multiple revised statements and admitting that the accounting errors may have existed over the past 5 years. Saatchi have since made efforts to strengthen financial controls and have announced the introduction of a new single accounting IT platform, however, this will not be finished for another year.
Following the announcement that the FCA has requested information from Saatchi in connection with the accounting scandal, Saatchi's share price has tumbled by another 9%. The business is now valued at £93m, compared to £315m before news of the scandal broke. If Saatchi is found to have breached financial conduct regulations, the FCA reserves the right to fine and prosecute the agency.
Click here to read the full story.
Environment
Fishing vessel owner and skipper ordered to pay £7,343 for fisheries offences
Calvin Jones (skipper of Aquinis (Vessel)) and Jones Trawlers Limited (Vessel owner) were prosecuted in Exeter Magistrates on 21 January 2020 in connection with fisheries offences.
The case was brought by the Marine Management Organisation (MMO) following a routine patrol of Brixham Harbour when the Vessel arrived in the main fish quay. Two men proceeded to climb off the Vessel and put several blue bags (containing sole, anglerfish, brill and turbot) into a white box, which was then dragged into Brixham Trawler Agents cuttlefish processing area. When questioned, Mr Jones denied having landed the fish.
When interviewed, Mr Jones explained that the plan was to see whether it was worth leasing quota to land them. Quota leasing cannot be done retrospectively. As such, Mr Jones was fined £400 and ordered to pay costs of the same amount, along with a £40 victim charge. Jones Trawlers Ltd was fined £3,333, costs of £3000 and a £170 victim surcharge.
Click here to read the full story.
Businessman fined for operating illegal waste site
Brian Anthony Woods was the director of Recycling Ltd (which was dissolved in 2017), a company that recovered waste plastics, processed them and produced plastic pellets for reuse in the plastic industry on a site in Telford. In August 2019, a Regulation 44 Order had been made under the Environmental Permitting (England and Wales) Regulation 2016 for waste on the site to be cleared before 26 July 2020, and for no additional waste to be brought onto the site. Since then, only 500 cubic meters of waste has been removed, with 6000 cubic meters remaining – causing a significant risk of fire.
Woods had pleaded guilty during a previous hearing to two charges relating to operating a regulated facility, involving storing waste without the requisite permit. During that hearing, the court were informed of previous instances in which Woods had flouted environmental laws.
On Monday 3 February, Woods was fined £4,500 for these offences, along with £7,101.65 in prosecution costs and a £120 surcharge.
Click here to read the full story.
Health & Safety
Tesco fined over £733,000 after pensioner broke hip after slipping on a wet floor
The incident occurred in August 2015 when 91 year old Dennis Satchell slipped on liquid which had leaked from a refrigerator. He suffered multiple hip fractures and required surgery to put a pin in his leg which he is now unable to bend.
The liquid from the leak should have drained away but hadn't done so because there was a blockage in the drains under the floor. Tesco had received a report of a similar issue in the bakery and had taken action to address this, but had not done so for the drains serving the leak from the refrigerators in the aisle where Mr Satchell fell. The problem had started in June 2015, 63 days before the incident. Maintenance engineers had attended several times, but the issue had not been resolved.
At court Tesco argued that it bore medium culpability and that there was not a high likelihood of injury from slipping. The Judge disagreed and found Tesco highly culpable and that there was a high likelihood of sustaining a material injury. Tesco pleaded guilty to breaches under Section 2 and 3 of the Health and Safety at Work etc. Act 1974 and was fined £733,333.33 with costs to be determined at a later date.
Click here to read the full story.
Flybe fined £100,000 after worker fell into a lift shaft
The incident happened at Exeter airport in May 2016 when the worker fell into the lift shaft as he was moving a loaded lift trolley in a hanger.
The HSE investigation found that due to a fault, the lift doors defaulted to locked so workers routinely used the emergency door release key to bypass the fault and therefore the lift's safety devices.
Flybe Ltd pleaded guilty to breaching Section 2(1) of the Health and Safety at Work etc. Act 1974 and was fined £100,000 plus costs of £9,963.16.
Click here to read the full story.
Three companies fined for fire safety failings at new student halls in Leeds
Trinity Halls in Woodhouse, Leeds were inspected by fire safety inspectors who found that the building was still under construction despite 27 students already having moved in on the ground floor.
The inspectors found that the staircase to one of the two main fire escapes was locked and that there was no fire escape signage. Self-closing devices on doors were missing, fire alarms not connected properly and the upper floors were still under construction.
APP Construction Ltd was responsible for the design of the building, Trinity Development Leeds Ltd the freeholders and Niche Homes Ltd were responsible for contracting properties to students. The companies were fined a total of £670,000 after pleading guilty to fire safety breaches.
Click here to read the full story.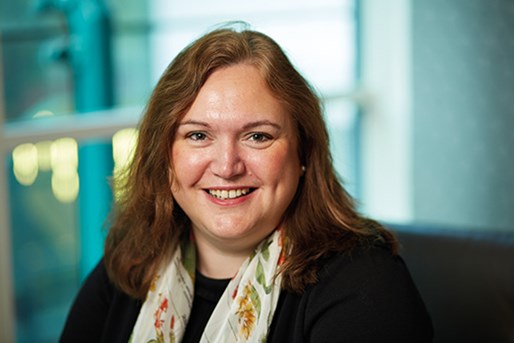 Nichola Peters
Partner, Head of Global Investigations/Inquiries
London
View profile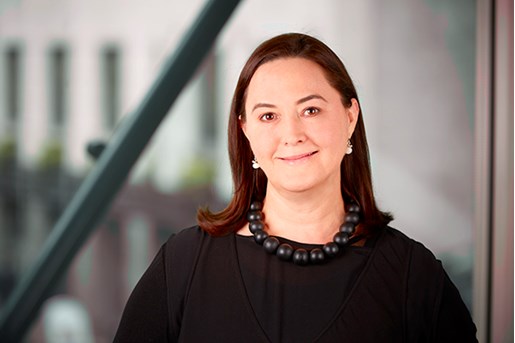 Michelle de Kluyver
Partner, Global Investigations
London, UK
View profile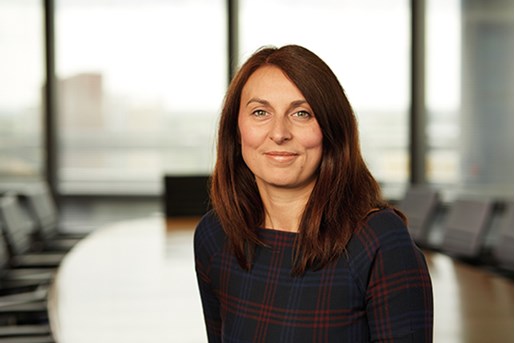 Erin Shoesmith
Partner, Health & Safety United Kingdom
View profile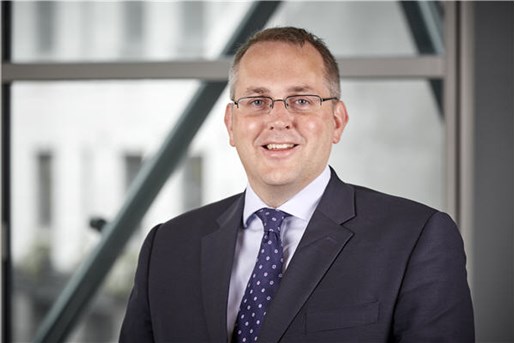 David Pygott
Partner, Global Investigations
London, UK
View profile