Read on for the latest news and updates in bribery and corruption; money laundering; fraud; cyber crime and more...
---
Bribery and Corruption
NECC alert on PEP risks in South Sudan
The National Crime Agency has issued an Amber Alert on behalf of the National Economic Crime Centre and the Foreign and Commonwealth Office warning UK businesses of heightened bribery and corruption risks when dealing with politically exposed persons (PEPs) in South Sudan. The Alert calls for businesses to be alive to the risk of the UK financial system being used for money laundering, and the need for the private sector to take a balanced approach of enhanced due diligence while ensuring a continued flow of legitimate funds and much-needed investment into South Sudan.
NCA, 6 March 2020
Former Alstom executive sentenced for role in scheme to promote foreign bribery
Laurence Hoskins, a senior Vice President at French transport and energy company Alstom S.A., has been sentenced in a US federal court to 15 months in prison and fined $30,000 for his role in a conspiracy to promote the payment of bribes.
Mr Hoskins and his co-defendants were found to have retained two consultants to purportedly provide legitimate consultancy services on behalf of Alstom Power Inc. in connection with a contract to provide power-related services for the citizens of Indonesia known as the Tarahan project. The court found that the purpose of hiring the consultants was to conceal bribes paid to senior Indonesian government officials.
DOJ, 6 March 2020
Founder of Eli Global convicted of public corruption and bribery
Greg Lindberg, the founder and chairman of financial services firm Eli Global LLC and owner of Global Bankers Insurance Group, and a company consultant, John Gray, have been convicted by a North Carolina federal jury of conspiracy to commit wire fraud and bribery in respect of programmes which receive federal funds. It was held that the two individuals designed a plan to elect a favourable public official to further their business interests.
DOJ, 5 March 2020
Money Laundering
New "economic crime levy" to tackle money laundering
The Government has announced in the new Budget that it will introduce a new "economic crime levy" to increase resources to fight money laundering. Regulated firms that are subject to the Money Laundering Regulations will be required to pay the levy, with funds generated being used to further the reforms announced by the Government in July 2019 under its Economic Crime Plan. A public consultation will be published in spring this year. The amount of any levy has not yet been announced.
Gov.uk, 11 March 2020
NCA issues Unexplained Wealth Order against son of former Kazakh president
The National Crime Agency has issued an Unexplained Wealth Order (UWO) in relation to three London properties owned by Nurali Aliyev, the son of former president of Kazakhstan Rakhat Aliyev.
The UWO requires owners to disclose how they managed to acquire assets. If a valid explanation is not provided, the NCA can ask the courts to confiscate the assets. This is the second time a UWO has been issued, the first relating to former Azerbaijani banker Jahangir Hajiyev and his wife Zamira, who spent over £16 million at retailer Harrods.
Reuters, 10 March 2020
Guidance on using digital means to verify identity
The Financial Action Task Force has published a detailed guidance note on the use of digital identification techniques to meet anti-money laundering and financial crime requirements. The guidance is designed to help governments, regulated entities and other relevant stakeholders to assess how digital identification systems such as biometrics, smartphones and distributed ledger technology can be used for the purposes of conducting customer due diligence.
FATF, 6 March 2020
Fraud
Specialist police unit prevented £31m of fraud in 2019
UK Finance has announced that the Dedicated Card and Payment Crime Unit (DCPCU), a specialist police unit targeting organised criminal gangs perpetrating fraud, successfully prevented fraud amounting to £31.2 million in 2019. As a result of the DCPCU's investigations, 75 people were convicted and £1.65 million of assets were seized.
UK Finance, 10 March 2020
Current account providers' fraud controls published
The FCA has published new guidance setting out the fraud prevention controls that have been implemented by the main current account providers operating in the UK. This includes data on the different providers' approaches to fraud prevention, what the firms do to educate their customers and how the firms contact their customers. The information is intended to allow consumers and consumer groups to compare how banks tackle fraud risks and to help consumers make better informed choices about their banking providers.
FCA, 9 March 2020
EURIBOR bankers ordered to pay over £1.2m
Two men convicted of conspiracy to defraud for manipulating the EURIBOR interest rates have been ordered by a judge at Southwark Crown Court to pay over £1.2 million. Colin Bermingham and Carlo Palombo were convicted in March 2019 and have been ordered to pay prosecution costs of £300,000 and £725,000 respectively, within 24 months. Mr Palombo was also ordered to pay £182,000 under a confiscation order within three months or face a 30-month default sentence.
SFO, 5 March 2020
Cyber Crime
FCA speech on the regulation of cryptoassets and financial crime
The FCA's Director of Retail and Regulatory Investigations, Therese Chambers, gave a speech this week at the New York University School of Law about financial regulation and financial crime risks arising from cryptoassets and the emerging market for digital assets.
In particular, Ms Chambers outlined the FCA's anti-money laundering regime relating to cryptoassets, including in relation to crypto exchanges, custodial wallet providers and initial coin offerings. She emphasised that firms applying for authorisation to undertake cryptoasset activities must satisfy the FCA that they have the means to carry out risk assessments, conduct customer due diligence, transaction monitoring and record keeping and to submit Suspicious Activity Reports.
FCA, 5 March 2020
Sanctions
Investigation of Swedbank finds 586 potential sanctions violations
Nordic banking group Swedbank has announced that its external legal advisers carrying out an inveistgation into possible sanctions violations have identified 586 potentially problematic transactions amounting to approximately $4.8 million. The vast majority of the payments relate to a vessel whose owner and operator are located in Crimea. The bank noted that extensive work has been ongoing to remedy shortcomings in the bank's work against money laundering and other financial crimes.
Swedbank, 11 March 2020
FCA Enforcement
FCA increases FOS awards limit
The FCA has published a document setting out a list of non-legal corrections and clarifications in the FCA Handbook. This document includes a change to DISP 3.7.4R amending the award limit for the complaints referred to the Financial Ombudsman Service (FOS) to £355,000 for complaints about the acts or omissions by firms on or after 1 April 2019 and £160,000 for complaints about the acts or omissions by firms before 1 April 2019.
FCA, 6 March 2020
Environment
Scrap dealer ordered to pay over £400k for illegally dismantling cars
Wayne Hillard, a scrap dealer based in Somerset, has been ordered to pay over £400,000 for illegally running a car breakers yard after making £1.3 million from the operation. Mr Hillard was warned he would face 3 years in prison if he did not pay the penalty imposed under the Proceeds of Crime Act 2002. Mr Hillard had previously claimed that he was simply repairing cars; he had previously been advised by agency officers that he would need to obtain an environmental permit should he wish to dismantle cars. Dismantling vehicles requires a permit as the parts and chemicals pose a risk to the environment if not handled properly.
Environment Agency, 9 March 2020
Country house hotels owners issued with a £90k fine and ordered to pay £45k in costs for polluting river
Bourne Leisure Ltd, which owns Thoresby Hall Hotel in Ollerton, has been prosecuted for discharging partially treated sewage effluent in the River Meden. An environmental permit was in place since the site is not connected to the mains sewage and operates its own sewage treatment plant under the rigorous requirements of the permit. The permit restricts the quality and quantity of treated effluent allowed to enter the River Meden. The permit conditions were found to have been breached several times between April 2015 and September 2017.
Environment Agency, 9 March 2020
Health and Safety
Coronavirus Health and Safety Update
Addleshaw Goddard has published a detailed note summarising the legal safety issues, government action plan, travel restrictions, best practice advice and workforce management approaches suggested to minimise risk and disruption caused by the Covid-19 outbreak. The note reflects the position as at 10:25am on 10 March 2020.
Addleshaw Goddard, 10 March 2020
Updated HSE guidance for lone working
The HSE has published updated guidance in relation to managing the risks associated with working alone. The guidance explains how to keep lone workers healthy and safe and is aimed at anyone who employs lone workers, or engages them as contractors, including self-employed people or those who work alone. The updated guidance contains new sections on how to protect lone workers from the risk of work-related violence, more information on how managers should keep in touch with lone workers and new advice on the impact lone working can have on stress, mental health and wellbeing.
HSE, 10 March 2020
HSE leadership questioned by Work and Pensions Committee
Chair Martin Temple and Chief Executive Sarah Albon were questioned by the Work and Pensions Committee on the performance of the Health and Safety Executive. Both faced questions in relation to key areas such as the major challenges and priorities that they see for the HSE in the future, the fall in enforcement numbers, budget cuts and how this may have influenced trends in workplace fatalities and how Brexit will influence health and safety legislation. The full transcript can be viewed on the Parliament website below.
Parliament, 4 March 2020
Waste company fined £400,000 after banksman suffers life changing injuries
An employee of Viridor Waste Management Limited was crushed by a reversing 22.5 tonne shovel loader at Viridor's site in Crayford. He was carrying out his role as a banksman, assisting a lorry to manoeuvre into a bay while a shovel loader reversed out of the bay and knocked him to the ground. He suffered serious internal injuries and multiple serious fractures.
The HSE investigation found that Viridor failed to organise the workplace so pedestrians and vehicles could circulate safely. The company have been prosecuted 4 times in 4 years, two of which relate to fatalities. The company was found in breach of Regulation 4(1) of the Workplace (Health, Safety and Welfare) Regulations 1992 by virtue of Regulation 17(1). The company was fined £400,000.
HSE, 3 March 2020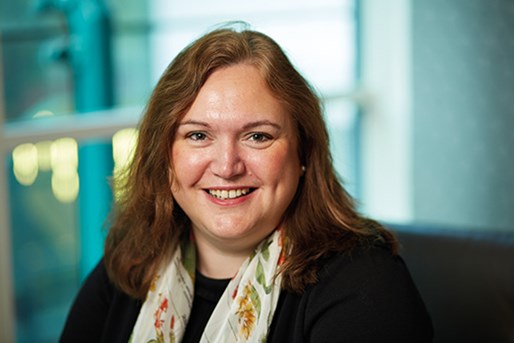 Nichola Peters
Partner, Head of Global Investigations/Inquiries
London
View profile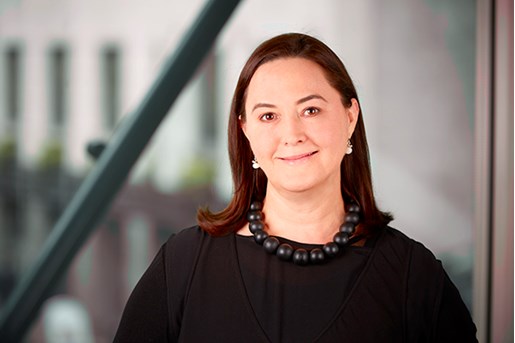 Michelle de Kluyver
Partner, Corporate Crime and Regulatory Investigations
London, UK
View profile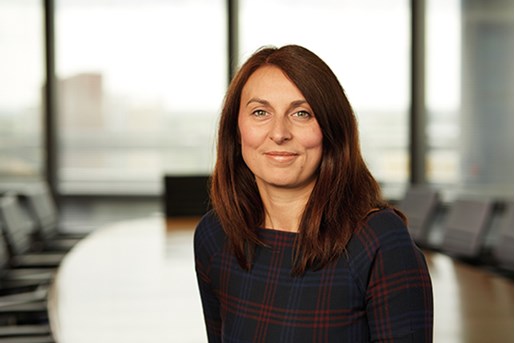 Erin Shoesmith
Partner, Health & Safety United Kingdom
View profile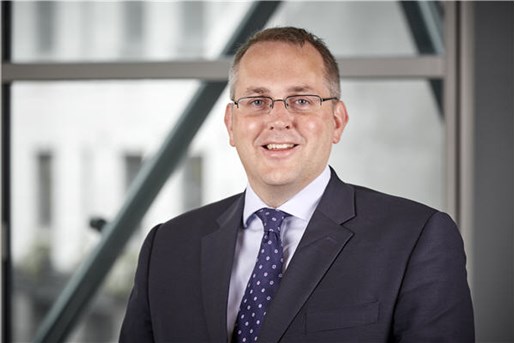 David Pygott
Partner, Global Investigations
London, UK
View profile