Read on for the latest news and updates in money laundering; fraud; cyber crime and more...
---
Money Laundering
Tommy Adams ordered to repay £1.24m for dirty cash laundering operation
The Crown Prosecution Service has reported that Tommy Adams has been ordered to pay back the full monetary benefit that he received in relation to a money laundering operation, totalling £1,243,270.75. Mr Adams was convicted of money laundering offences in two trials in 2017 and sentenced to more than 30 years in prison. Mr Adams will face an additional seven years in custody if he fails to comply with the order to pay the full amount by 26 May 2020. A representative from the CPS stated that the CPS will apply to the court to increase the order if they identify that Mr Adams has benefitted to a greater extent than the full amount ordered to be repaid.
CPS, 3 March 2020
Fraud
Former Barclays execs found not guilty in Qatar fraud trial
Roger Jenkins, Richard Boath and Thomas Kalaris have each been acquitted of conspiracy to commit fraud by false representation in connection with Barclays bank's capital raisings in Qatar in 2008. The three former Barclays executives were accused of misleading investors and the markets in relation to the 2008 capital raisings. The Serious Fraud Office (SFO) brought the charges against the three former executives as part of a wider investigation into misconduct during the 2008 financial crisis.
The SFO also brought charges against Barclays Plc and Barclays Bank Plc in relation to the 2008 capital raisings but these were dismissed by the Crown Court in May 2018. In October 2018 the SFO's application to re-instate the charges was rejected and it was refused permission to appeal to the Supreme Court.
SFO, 28 February 2020
EURIBOR bankers ordered to pay over £1.2 million
On 28 March 2019 Carlo Palombo and Colin Bermingham were found guilty of conspiracy to defraud in relation to their role in the conspiracy to manipulate the Euro Interbank Offered Rate (EURIBOR) at the height of the financial crisis. Carlo Palombo and Colin Bermingham are currently serving their custodial sentences of four and five years respectively.
At a three day hearing at Southwark Crown Court, which concluded on 4 March 2020, HHJ Gledhill ordered Colin Bermingham and Carlo Palombo to pay prosecution costs. Colin Bermingham has been ordered to pay prosecution costs of £300,000 within 24 months. Carlos Palombo has been ordered to pay prosecution costs of £725,000 within 24 months and has also been ordered to pay a confiscation order of £182,000 within three months, or he will face a 30 month default sentence.
SFO, 4 March 2020
Cyber Crime
Treasury sanctions two individuals for laundering cryptocurrency
Two Chinese nationals, Tian Yinyin and Li Jiadong, have been accused of handling approximately $91 million worth of stolen cryptocurrency. The funds were allegedly stolen by North Korean cyber actors via a cyber intrusion against a cryptocurrency exchange in April 2018. It is claimed that Tian Yinyin moved more than $34 million of the illicit funds to a new bank account linked to his cryptocurrency exchange account, whilst $1.4 million worth of Bitcoin was traded for prepaid Apple iTunes gift cards. The US Office of Foreign Assets Control (OFAC) has now designated both individuals.
US Department of the Treasury, 3 March 2020
Sanctions
Robotics firm blocked from exporting technology to China
It is reported that CloudMinds, a robotics and AI startup backed by SoftBank, has been blocked from exporting any US-origin technology to China. Reports state that the US Commerce Department sent a letter in July informing CloudMinds that it could not transfer technology or technical information from its US business to its offices in Beijing without first obtaining export licences.
These types of restrictions are typically based on national security or foreign policy concerns and similar measures were applied last year in relation to Huawei's non-US operations. CloudMinds was founded in 2015 by Bill Huang, a Chinese-American telecoms industry entrepreneur who previously worked at Chinese state-owned telecoms operator China Mobile Ltd. The export restrictions have not been confirmed by company or US officials.
Reuters, 4 March 2020
US agreement aims to lift Afghanistan sanctions
The US has reached an agreement with the Taliban that could result in the removal of sanctions later this year. The agreement is intended as the first element of a comprehensive peace agreement and includes a commitment for the US to remove all military troops from Afghanistan within 14 months, an exchange of up to 6,000 prisoners by 10 March 2020 and a review of existing US sanctions measures imposed on the Taliban, with the goal of removing those sanctions by 27 August 2020.
US State Department, 29 February 2020
FCA Enforcement
FCA publishes the number of STORs received in 2019
The Financial Conduct Authority (FCA) has published its figures for the number of suspicious transaction and order reports (STORs) it received for the year ending December 2019. The figures show the first decrease in the total number of STORs being reported to the FCA annually since 2016. There has however been an increase in the number of STORs relating to commodities and fixed income. The FCA also reported an increase in the number of market observations received since the launch of the FCA Market Observation form in 2019.
FCA, 4 March 2020
Health & Safety
Coronavirus
A company's response to Coronavirus will be key in how employees will feel and react to the issue. It is therefore essential that businesses put in place clear and effective means of communication with staff and evidence that the business is considering staff welfare and responding in a way that puts employee safety at the forefront of the decision making. We have published a note which focuses on the key issues that businesses should be considering for the safety of their employees and what legal duties employers have in relation to responding to the virus. We also discuss the practical steps that can be taken to minimise the risk to employees and other key stakeholders and to mitigate business disruption.
AG, 3 March 2020
Paper-milling company fined after worker suffers life changing injuries
De La Rue International Limited has been fined following an incident which occurred in March 2017 when an employee's head became trapped in a machine. The employee was helping colleagues remove paper from the machine when his head became trapped between a spar and the base of the fixed guard of the machine.
The HSE investigation found that De La Rue International Limited had not provided a safe system of work for the removal of paper from the after dryer section of the machine.
De La Rue International Limited pleaded guilty to breaching Section 2 (1) of the Health and Safety at Work etc. Act 1974. The company was fined £300,000 plus costs of £11,191.70.
HSE, 28 February 2020
Electricity power station company fined £200,000 after workers injured
On 18 January 2018 three workers contracted by Keadby Generation Limited were carrying out maintenance work at Fiddlers Ferry Power Station in Warrington when approximately 38.5 meters cubed of diluted slurry and associated stored energy was released while a pump was being removed. The workers were knocked off a concrete plinth and sustained multiple fractures.
The HSE investigation found that the pressurised contents of the pump and associated pipework had not been discharged prior to the work starting which resulted in the release. Keadby Generation Limited failed to undertake a suitable and sufficient assessment of the work and also had not implemented a safe system of work.
Keadby Generation Limited pleaded guilty to breaching sections 2(1) and 3(1) of the Health and Safety at Work etc. Act 1974 and was fined £200,000 plus costs of £7,163.20.
HSE, 27 February 2020
Company Director imprisoned for 4 years for work related Gross Negligence Manslaughter
Company director Han Rao has been imprisoned for four years for the gross negligence manslaughter of an employee who was crushed to death between a glass and metal panel and a forklift truck in a warehouse. Mr Rao was the sole director of TLW (UK) Ltd which provided industrial warehousing services to construction companies. He ignored warnings on the day of the fatal incident, personally instructed the victim to carry out the dangerous work, failed to assess the risks or provide a safe method of work, failed to ensure his employees were sufficiently trained and did not provide the necessary personal protective equipment.
The Crown Prosecution Service initially decided not to charge the director with manslaughter but the decision was reversed after the victim's brother successfully sought a review. It is only the third work-related case to be sentenced under the Sentencing Council's guideline on manslaughter, which came into force on 1 November 2018 and nearly all of the offenders convicted of gross negligence manslaughter previously have been sole traders or owners of very small businesses.
CIEH, 6 February 2020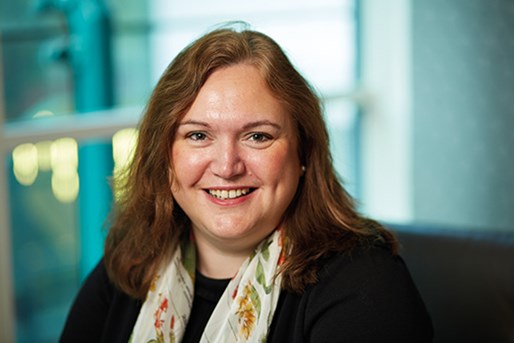 Nichola Peters
Partner, Head of Global Investigations/Inquiries
London
View profile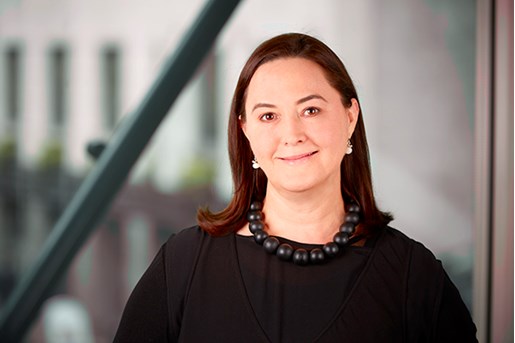 Michelle de Kluyver
Partner, Corporate Crime and Regulatory Investigations
London, UK
View profile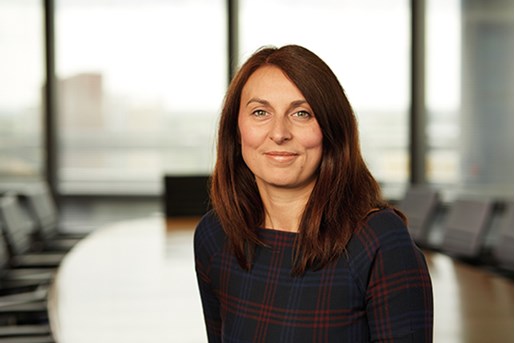 Erin Shoesmith
Partner, Health & Safety United Kingdom
View profile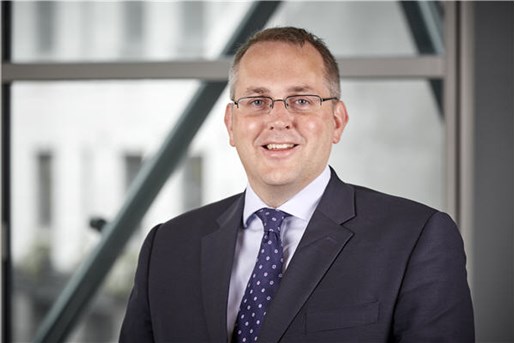 David Pygott
Partner, Global Investigations
London, UK
View profile