Read on for the latest news and updates in bribery and corruption; cyber crime; health and safety and more...
---
Bribery and Corruption
Julius Baer sets aside $80m in expected fines over FIFA corruption
Private bank Julius Baer has stated that it has agreed in principle to a three-year deferred prosecution agreement with the US Department of Justice for its role in the corruption and money laundering case involving FIFA officials. The bank stated that it had set aside $80m to cover fines. The bank said that it has "addressed the shortcomings identified in its operations, including by re-documenting each of its client relationships and ending its dealings with some customers".
Reuters, 9 November 2020
Money Laundering
FATF publishes consolidated assessment ratings table
The Financial Action Task Force (FATF) published a consolidated assessment ratings table providing information on how effective 205 jurisdictions have been in implementing FATF's anti-money laundering measures and how they work in practice. Assessments focus on effectiveness and technical compliance. Countries must demonstrate that they have effective frameworks to protect their financial systems from threats and that they have implemented the technical requirements of the FATF recommendations into their laws and regulations to combat money laundering.
FATF, 4 November 2020
Cyber Crime
Foreign, Commonwealth & Development Office publishes new guidance on cyber sanctions
In order to help individuals prepare for the end of the Brexit transition period, the Foreign, Commonwealth & Development Office published new guidance to assist with the implementation of the Cyber (Sanctions) (EU Exit) Regulations 2020 (the Regulations) in line with the Sanctions and Anti-Money Laundering Act 2018. The document provides guidance on prohibitions and requirements imposed by the Regulations. The UK cyber sanctions regime aims to prevent any cyber activity which threatens the security, economic prosperity, commercial interests or the independence of organisations of the UK. Once the Regulations are implemented they will replace the EU sanctions regime currently in force.
Office of Financial Sanctions Implementation HM Treasury, 3 November 2020
Sanctions
Belarus President Alexander Lukashenko and 14 Belarusian officials sanctioned
The Council of the EU has sanctioned Belarusian President Alexander Lukashenko and 14 officials for the ongoing repression of demonstrators and journalists in the country after the 2020 presidential election. The sanctions include a travel ban and an asset freeze. The High Representative declared, on behalf of the EU, that the so-called "inauguration" claimed by Alexander Lukashenko "lacked any democratic legitimacy", and asked the Belarusian authorities to "immediately refrain from any further repression and violence directed against the Belarusian people and to immediately and unconditionally release all those detained, including political prisoners". These latest sanctions now bring the total number of individuals sanctioned by the EU to 59.
European Council, 6 November 2020
UK Finance publishes review of new UK sanctions regulations
UK Finance has issued a review of the new sanctions legislation which is to be implemented on 1 January 2021. Due to the fact that EU sanctions legislation and regulations will cease to have effect in the UK after the end of the transition period (31 December 2020), the Sanctions and Anti-Money Laundering Act 2018 (the Act) was passed to manage an organised exit from EU sanctions. Under the Act, sanctions regimes are managed via statutory instruments which will come into force at the end of the transition period. These instruments are currently numbered at around 30 all of which are set to replace current EU legislation. The review hopes to highlight the impacts of the new UK legislation but is a "living" document which will continue to be updated. UK Finance have stated that the current version is due to expire at the end of the month after which an updated version of the review will be made available as more statutory instruments and amendments are made.
UK Finance, 05 November 2020
Corporate Tax Evasion
Individuals monitored by HMRC for tax evasion up by 30%
HMRC confirmed that the number of individuals on its tax evasion watchlist rose to 4,800 in 2019/20 from 3,700 in the year before. These individuals may be placed on the authority's Managing Serious Defaulters programme where HMRC can monitor their tax affairs for up to five years. Under the programme HMRC has the power to inspect such individuals' homes or businesses and perform checks without prior warning. The authority is also able to 'name and shame' repeat offenders on a public list of tax defaulters. A spokesperson for the authority said, "HMRC take these cases seriously, using civil or criminal powers to penalise or prosecute evaders, and by monitoring high risk cases".
FT Adviser, 9 November 2020
Former owner of BHS sentenced for tax evasion
Dominic Chappell was sentenced to six years for failing to pay tax amounting to £584,000 on £2.2m of income he received after buying BHS for £1. In sentencing, the judge stated that Chappell engaged in a "long and consistent course of conduct designed to cheat the revenue". The court heard that Chappell had spent the money on yachts, a Bentley, firearms and holidays. Chappell had ignored repeated requests from HMRC to track down the missing funds. The director of the Fraud Investigation Service at HMRC said, "This was deliberate theft from UK citizens…That's money that should have been supporting our vital public services instead of funding his lavish lifestyle".
BBC, 6 November 2020
FCA Enforcement
FCA bans three individuals for non-financial misconduct
Russell Jameson, Mark Horsey and Frank Cochran were banned from working in the financial services industry after they were convicted of serious non-financial indictable offences in 2018. These offences (details of which can be found in the link below) were committed while the three individuals were approved persons. Executive Director of Enforcement and Market Oversight of the FCA said, "The FCA expects high standards of character, probity and fitness and properness from those who operate in the financial services industry and will take action to ensure these standards are maintained".
FCA, 5 November 2020
Environmental
Scrap metal company fined for storing end-of-life vehicles
A Dorset scrap metal firm, Portland Scrap Metal, was fined more than £15,000 for illegally storing end-of-life vehicles between 23 September 2018 and 18 January 2019.
While the firm disputed that the vehicles were end-of-life, they admitted ignoring several warnings from the Environment Agency telling it stop what it was doing, and clear all scrap cars from the site. The Environment Agency visited the site 4 separate times during this period, and each time the end-of-life vehicles remained, despite the notices. The firm therefore was found to be in breach of the enforcement notice.
To be able to keep motor vehicles as waste, you must be authorised by an environmental permit. The firm was not so authorised, but they denied that they were end-of-life, arguing that it was the intention for these to be assessed for repair, and that they would be scrapped if that was not possible. The firm did however admit to being in breach of the enforcement notice, and pleaded guilty to keeping of waste motor vehicles.
The fine was made up of £9,000 for ignoring the warnings from the Environment Agency; and £6,352.30 in legal costs.
Environment Agency, 6 November 2020
Health and Safety
Company fined after collapse of scaffolding
Formula Scaffolding (London) Limited has been fined after its scaffolding collapsed on to a street in Maidenhead in April 2018. The Magistrates Court heard how the collapse could have resulted in serious injury or loss of life. An investigation carried out by HSE following the incident found that the underlying cause of the scaffold collapse was a lack of training and adequate instruction. The company was found guilty of breaching section 3(1) of Health and Safety at Work Act 1974 and have been fined £160 000.00 and ordered to pay costs of £11 533.36.
HSE, 9 November 2020
Landlord prosecuted after fire in House in Multiple Occupation (HMO) resulted in tenant death
A landlord, Mr Bhagwent Sagoo, has been prosecuted by Luton Town Council, following the outbreak of a fire that occurred in an HMO in March 2019. The HMO in question was occupied by seven people and one resident died as a result of the incident. The judge found that there had been "inadequate fire precautions in place". The property reportedly lacked fire doors and the fire alarms were also not interlinked. Mr Sagoo pleaded guilty of breaching the Regulatory Reform (Fire Safety) Order 2005 and has been sentenced to four months imprisonment, suspended for 12 months, with a fine of £20,000 and costs of £12,000.
SHP, 11 November 2020
Logistics firm fined after worker injured in an explosion
A&D Logistics Limited has been fined after an employee suffered flash burn injuries from an explosion that occurred as he opened the door of a container that had a burning propane fuelled open-flame gas torch inside. An investigation by HSE found that yard personnel had no hot work training, the workwear worn by the team leader was not suitable for hot work activities and formal training and instruction for drying out wet containers with a propane gas torch was absent. The company pleaded guilty to breaching Section 2 of the Health and Safety at work etc Act 1974 and was fined £48,000.
HSE, 10 November 2020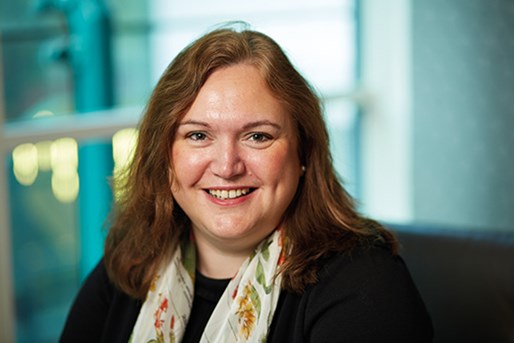 Nichola Peters
Partner, Head of Global Investigations/Inquiries
London
View profile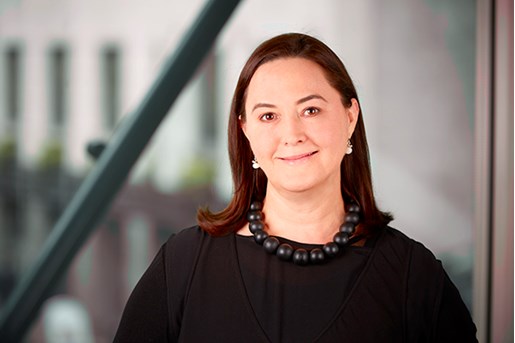 Michelle de Kluyver
Partner, Global Investigations
London, UK
View profile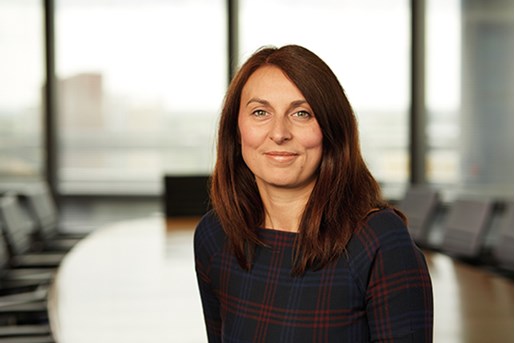 Erin Shoesmith
Partner, Health & Safety United Kingdom
View profile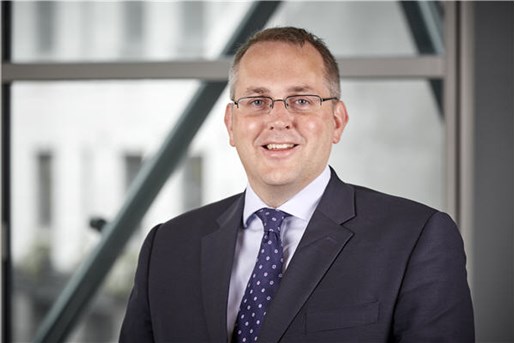 David Pygott
Partner, Global Investigations
London, UK
View profile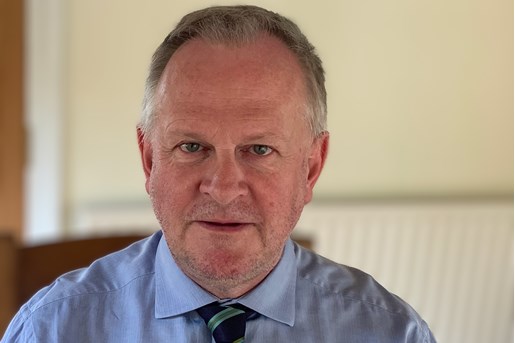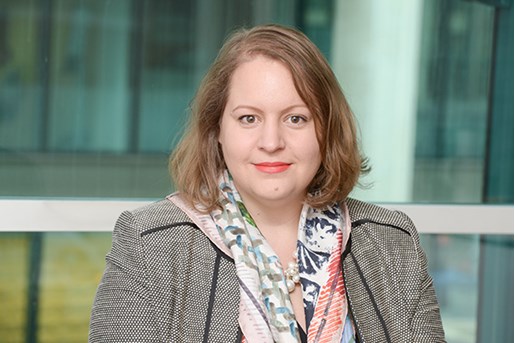 Sarah Thomas
Partner, Global Investigations
London
View profile