A Region on the Rise
---
Get up to date with the August 2020 Africa Business Group newsletter. Explore some of the most interesting business news and articles from around the continent.
Visit our dedicated Africa site for more information about doing business in Africa and how Addleshaw Goddard can support you.
Introduction
We are pleased to bring you the latest edition of our Africa newsletter.
This month's theme is the impact of the recent petroleum price developments on the sector in Africa. We've included an article that examines options for African Governments to engage with international oil companies and to respond to the potential long term impact triggered by the COVID crisis. We've also included articles from some of our preferred law firm partners in Africa and guest authors with operations in Africa.
Guest Editorials
Fiscal relief for upstream oil companies: what should governments consider?
Johnny West, Founder and Director at Openoil; Alex Sarac, Partner, Addleshaw Goddard; Eleanor Morris, Associate, Addleshaw Goddard; David McEwing, Partner, Addleshaw Goddard; John Podgore, Partner, Addleshaw Goddard.
The current collapse in the price of crude oil is the most extreme so far this century. It has already had a significant impact on the oil industry, leading to some declarations of force majeure (examples include licenses and contracts in Iraq and the Gulf of Thailand).
To read this guest article, please click here
Investing in Uganda: Some Key Tax Aspects
Cristal Advocates
In this guest article, the team at Cristal Advocates discuss the key tax aspects which arise from investing in Uganda.
To read this guest article, please click here
The Environment and Social Impact Assessment (ESIA) for Uganda's proposed oil refinery has begun, after the government modified the project framework agreement to allow more time to complete the preparation works.

Government has granted the lead investor, the Albertine Graben Refinery Consortium – which comprises Saipem SPA, Nuovo Pignone International SRL, Yaatra Africa and Lionworks Group Limited – an additional 17 months to complete the ESIA studies and the Front-End Engineering Design of the project.

Nigeria's oil ministry will present a long-awaited oil and gas reform bill to the president in the coming days aimed at boosting output and attracting foreign investment, three sources close to the negotiations told Reuters.

The reforms, 20 years in the making, are particularly urgent this year as low oil prices and a shift towards renewable energy have made competition tougher to attract investment from oil majors.

Fiscal uncertainty has delayed a decision on a multi-billion dollar expansion by Royal Dutch Shell and its partners, while Chevron, Total and ExxonMobil are selling various Nigerian assets.

To read this article please click here

Following its admission to the Extractive Industries Transparency Initiative (EITI) on Wednesday, the government has said it expects to make public its dealings with oil and mining companies in a report to be published within the next 18 months as a step to validate this membership.

EITI is a global standard to promote the open and accountable management of the extractive industry. It necessitates the disclosure of information in the different value chains, from point of extraction to the receipt and sharing of revenues, of the oil and gas, and mining industry sectors.

The head of the EITI Uganda multi-sectoral group, Mr Moses Kaggwa, who is also the director of economic affairs at Ministry of Finance, told Daily Monitor that a work plan has been put in place to guide the next processes.

To read this article, please click here

The Nigerian government has inaugurated the national gas transportation network that sets out the terms and gas transportation specifically between gas producers, shippers and their agents.

The objectives according toTimipre Sylva, Junior Minister, Petroleum is that it would help to grow the gas infrastructure, expand gas utilisation, curb gas flaring and provide codes to standardise the gas value chain in line, and go a long way in deepening economic development, improve gas supply and attract more investment opportunities in the nation's gas value chain.

Sylva said, "It is my firm belief that the implementation of the network code which is a set of rules and principles guiding the use of and operations of gas transportation network system will deepen the domestic gas market. It will also unleash the potentials of accelerated growth and economic development for our nation.

To read this article, please click here

South Africa's Minister of Mineral Resources and Energy, H.E. Gwede Mantashe, has welcomed the arrival of oil and gas drill rig DeepSea Stavanger in Cape Town, in the Western Cape.

The rig, commissioned by oil and gas major Total and its partners, will drill the Luiperd prospect in Block 11B/12B offshore, located in the Outeniqua Basin in Mossel Bay, located in the Western Cape. The drilling campaign is expected to last between 180 and 300 days.

According to the Minister the arrival of the drill rig reaffirms confidence in South Africa as an investment destination of choice for the exploration of oil and gas. H.E. Mantashe said in a statement that the investment will enable South Africa to diversify its energy mix as envisioned in the Integrated Resources Plan.

To read this article, please click here

Data and analytics firm GlobalData expects Africa to occupy the second place in terms of global refinery fluid catalytic cracking units' (FCCU) capacity additions by 2024.

With total capacity additions of 323 mbd by 2024, the region is expected to contribute around 27 per cent of global FCCU capacity growth. In Africa, Nigeria accounts for the majority of the 247 mbd capacity added.

Asia is expected to lead capacity growth of the global refinery fluid catalytic cracking units (FCCU), contributing approximately 45 per cent of global capacity growth by 2024. The region will likely add 542,000 barrels of FCCU capacity per day (mbd) by 2024.

To read this article, please click here

The African Export-Import Bank (Afreximbank) has committed up to $400 million in guarantees and direct lending to Total's Mozambique LNG project.

Financing will be directed toward project development activities related to onshore gas extraction in Area 1 of the Rovuma basin, while transfer of the gas will be directed to onshore processing facilities and conversion to LNG for exports to both the region and globally.

As a result, the funding commitment aligns with the Bank's mission to foster intra-African trade, facilitate industrialization and boost export development, with the aim of supporting the development of Mozambique's energy industry and national economy.

To read this article, please click here

Somalia expects to announce the winners of its first oil and gas licensing round early next year, as the country seeks petrodollars to help rebuild its struggling economy, a senior government oil official said on Wednesday.

Battered by violence and an Islamist insurgency since clan warlords overthrew a dictator in 1991, Somalia is offering seven deepwater offshore blocks in its maiden licensing round in one of the world's last frontier markets. The oil and gas auction officially opened on Tuesday.

"We are expecting that in the first quarter of next year to finalize and award the block contracts," Ibrahim Ali Hussein told Reuters in his first interview with international media since his appointment last week as the CEO of the Somali Petroleum Authority (SPA).

To read this article, please click here

The recently-announced acquisition of Noble Energy by Chevron for $13 billion gives the American major an entry into Equatorial Guinea's oil and gas sector, where Noble Energy has interests in the Alba Field (33% non-operated WI and 32% revenue interest), Block O (Alen Field 51% operated WI and 45% revenue interest) and Block I (Aseng Field, 40% operated WI and 38% revenue interest). These assets in Equatorial Guinea represent 94 million barrels of oil equivalent of proved developed reserves and 38 million barrels of oil equivalent of proved undeveloped reserves. In addition, Noble Energy was also the operator of Block YoYo in Cameroon and of the deepwater Block Doujou Dak (60% WI) in Gabon, where it was in the process of evaluating recently acquired 3D seismic data.

The acquisition has raised several concerns and questions, mostly because these assets are currently subject to Cameroon and Equatorial Guinea and the CEMAC's regions most ambitious gas development project. While the Alba Field has been feeding gas into the country's Punta Europa complex for decades, including the EG LNG Plant, the AMPCO methanol plant and the Alba LPG plant, its declining reserves have led to the development of the Alen and Aseng fields as alternative sources of gas. In 2019, Noble Energy was at the heart of a groundbreaking agreement to launch the Alen Monetization Project, expected to ensure continued and stable gas supply to Equatorial Guinea's LNG and downstream revenue-generating infrastructure.

To read this article, please click here

United Bank for Africa (UBA) Plc is the lead arranger for a consortium of Nigerian commercial and international banks in a $1.5 billion pre-export finance facility for the Nigerian National Petroleum Corporation (NNPC) and its upstream subsidiary, the Nigerian Petroleum Development Company (NPDC).

The $1.5 billion facility is structured in two tranches. The first tranche of $1 billion, to be repaid over a period of five years, will be provided in dollars, with UBA acting as the Facility Agent Bank. The second tranche of $500 million, will be provided in local currency, over seven years, with UBA acting as Lead Bank, providing $200 million to be accessed in Naira.

To read this article, please click here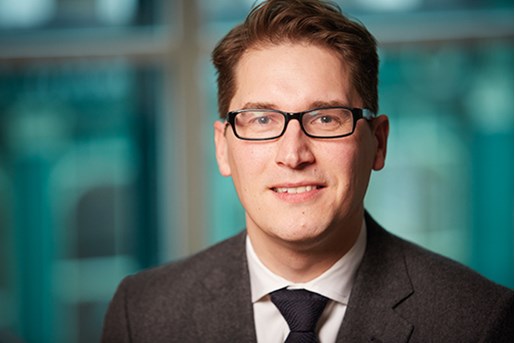 Chris Taylor
Head of Region - Africa, Mergers and Acquisitions London, UK
View profile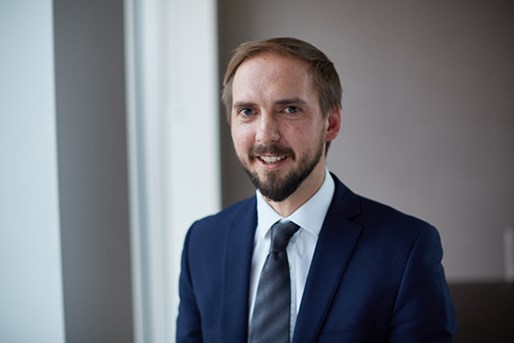 Nick Ashcroft
Partner, Dispute Resolution United Kingdom
View profile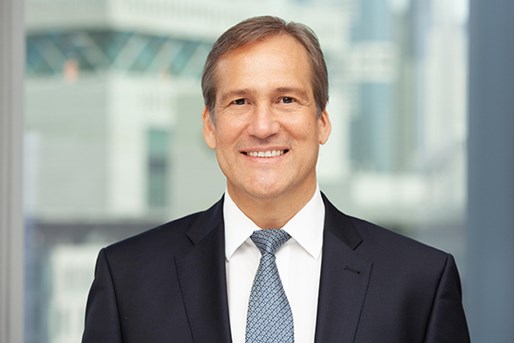 Alexander Sarac
Partner, Infrastructure Projects & Energy
Dubai
View profile