A region on the rise - January 2020
---
Welcome to this month's newsletter from Addleshaw Goddard's Africa Business Group. We hope you enjoy reading a selection of some of the most interesting business news and articles from around the continent.
Please visit Addleshaw Goddard's dedicated Africa site for more information about doing business in Africa and how Addleshaw Goddard can support you (click here)
Introduction
The Gulf region continues to be an important source of trade and investment into Africa. Trade between the United Arab Emirates alone and sub-Saharan Africa was estimated at US$22bn in 2018, making the UAE the fifth-largest trading partner to the region according to a report by Standard Chartered. The UAE is also among the top ten source countries for foreign direct investment into sub-Saharan Africa according to a white paper released by the Dubai Chamber of Commerce and Economist Intelligence Unit in November 2019.
Despite this already high level of investment, there remains huge unlocked potential with respect to the growth in African businesses and economies, and consequently for trade between Africa and the Gulf. The recent introduction of certain policies in African countries is giving renewed hope that this potential can be realised. In particular, policies such as the East Africa Economic Community are allowing the free movement of people and goods, facilitating trade. The Single African Air Transport Market is expected to improve air links and encourage business travel and tourism. The most ambitious, however, is the African Continental Free Trade Agreement, which commits its signatories to removing tariffs on 90% of goods, progressively liberalising trade in services, and removing non-tariff barriers. All of these policies will facilitate greater cross-border trade, including between Africa and the Middle East.
NEWS
UAE Investments into Africa to flourish says Standard Chartered Exec
The UAE government, state-controlled entities and major private sector enterprises will scale up investments into Africa next year as the continent prepares to roll out a pan-African trade treaty, the co-head of Africa and Middle East global banking business at Standard Chartered said.
The UAE's public and private firms, which have traditionally looked to invest more in Europe and Asia, are now focusing attention on Africa and the level of investment is expected to rise sharply in the next few years, Saif Malik told The National in Dubai.
TDB sources oversubscribed term financing from Middle East banks
The Eastern and Southern African Trade and Development Bank (TDB) has closed a US$450mn syndicated term loan facility, upsizing its debut Middle East-focused conventional and Islamic syndication that was signed in December 2017.
The deal is split across two-year and three-year bullet repayment tranches, as well as conventional and Islamic tranches, and has been funded in US dollars and euros. Proceeds will be used for refinancing purposes and for meeting TDB's trade financing and general corporate requirements.
Dubai's non-oil trade with Africa to touch DH2 trillion over nine years
Dubai's aggregate non-oil trade with African nations between 2011 and the end of this year will reach Dh1 trillion, as the emirate continues to build its economic ties with the continent to further diversify its economy.
Cumulative non-oil trade with Africa has already reached Dh926 billion for the 2011-2018 period, Majid Saif Al Ghurair, chairman of Dubai Chamber of Commerce and Industry told delegates at the fifth Global Business Forum Africa conference in Dubai on Monday.
Red Sea and Gulf of Aden border countires form council
Countries bordering the Red Sea and Gulf of Aden formed a new group on Monday, in an effort to support co-operation and economic integration in the region.
The Council of Arab and African States bordering the Red Sea and Gulf of Aden and the signing of the Council's Charter is the culmination of a plan put together by Saudi Arabia's King Salman.
ITFC seeks to boost Arab-Africa trade
The International Islamic Trade Finance Corporation (ITFC) has committed to a credit facility agreement worth US$100mn with the African Export-Import Bank (Afreximbank).
Afreximbank's president Benedict Oramah and ITFC CEO Hani Sombol signed off on the deal at the Investment in Africa forum in Egypt over the weekend.
It is hoped that the facility, which is part of the Africa Trade and Investment Promotion Programme, will increase trade between Arab and African countries by financing and derisking trade flows between the regions. It's also looking to leverage other Arabian funds in support of Arab investments in Africa.
Promise and Perils: Scaling up businesses in sub-Saharan Africa
Africa's growth recovery offers hope the continent can return to its GDP surge in the earlier part of the millennium - but only if its businesses can scale within and across borders. Policy improvements, including trade and customs unions, financial harmonisation, and transport integration, are helping companies build regional footprints.
Matouk Bassiouny Article : Algeria - lifiting of the 49/51 requirement for non-strategic sectors
Matouk Bassiouny has recently published an article regarding Lifting of the 49/51 requirement for non-strategic sectors in Algeria.
To read their article please click here
---
Invest Africa
Invest Africa is Africa's leading membership organisation for companies and investors operating on the Continent, using sixty years' experience to provide our members with unique information and exposure to business opportunities across Africa. Our vision is to play a central and influential role in Africa's socio-economic growth by guiding sustainable capital towards key prospects on the continent.
As the trusted entry point into Africa, we support and connect business and investment through a unique range of services and events, and our high standards consistently enact our belief that a responsible and profitable private sector has a crucial role to play in Africa's development.
If you would like any further information, please contact info@investafrica.com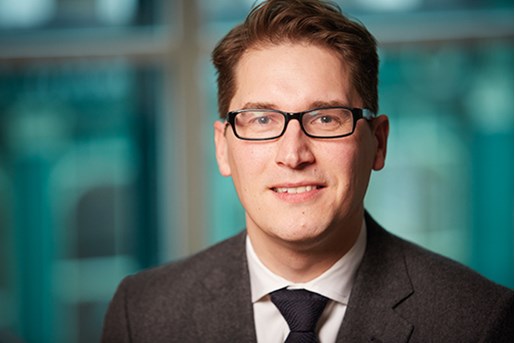 Chris Taylor
Head of Region - Africa, Mergers and Acquisitions London, UK
View profile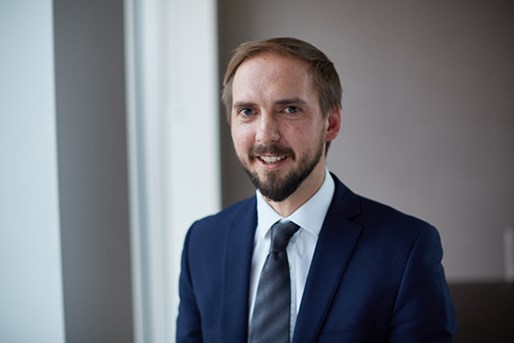 Nick Ashcroft
Partner, Dispute Resolution United Kingdom
View profile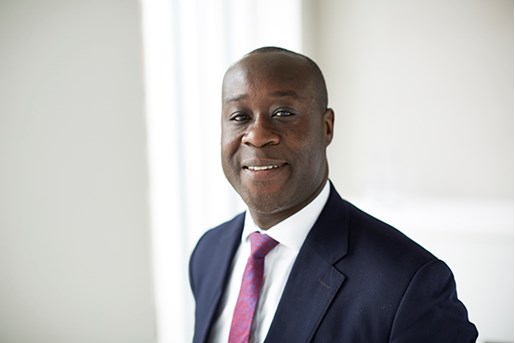 Harold Brako
Partner, Dispute Resolution Manchester, UK
View profile