Explore this month's Transport Update for a snapshot of the major developments affecting the transport industry.
---
Air Quality
The Advanced Propulsion Centre and Innovate UK are inviting applications from UK businesses to receive funding for projects that demonstrate the development of on-vehicle technologies for on or off-road vehicles. Projects must either accelerate the development of low and zero tailpipe emission capable technologies, or demonstrate a significant reduction in carbon dioxide emissions leading to air quality improvements. The deadline for applications is 12.00 on 16 October 2019.
Aviation
Prime Minister Boris Johnson has announced plans for all major UK airports to introduce new 3D cabin baggage screening equipment.
Electric Vehicles
Paul Dight, Head of Electric Vehicles looks at recent developments in the sector and the proposed new legislation designed to bring the UK closer to the electric revolution.
This Local Government Association (LGA) publication provides guidance for councils to help them understand the current landscape for electric vehicle (EV) charging infrastructure.
Ports & Shipping
£5 million will be given to local councils which either have or are near to a major air, land or sea port and £4 million to local resilience forums.
International Trade Secretary Liz Truss has announced a new Freeports Advisory Panel to advise the government on the establishment of up to ten Freeports.
In response, to a written question on the potential merits of bringing forward legislative proposals to require UK registered ferry operators to pay the minimum wage to all employees, the Secretary of State for Transport announced that amending legislation would be made in the Autumn.
Rail Network
Prime Minister Boris Johnson has pledged to fund a new high-speed Trans-Pennine rail route between Leeds and Manchester. It is hoped that this will unlock jobs and boost regional growth, building substance on the idea of Northern Powerhouse Rail.
Network Rail has announced it will consult with local businesses and the community in Kirklees, West Yorkshire as plans to upgrade the Trans-Pennine line take shape.
The Department for Transport (DfT) has published the terms of reference and timetable for the independent review of the High Speed 2 (HS2) rail project.
The government has said the competition to operate rail services between London, Kent and parts of East Sussex has been cancelled and that conclusions of the Williams Rail Review would be used to inform what happens next.
Road Network
The government has announced plans to open up data on planned changes to the road network, highlighting potential traffic jams up to months in advance.
Government guidance on what UK goods vehicle operators need to do to carry out international road haulage if there is a no-deal Brexit.
Guidance outlining the steps that can be taken to help mitigate the threat of goods vehicles being used in vehicle as a weapon attacks.
A Transport Committee report on road safety concludes the Government should consider tougher restrictions on those driving while using a mobile phone. It also recommends exploring options for extending the ban on hand-held devices to hands-free phones.
Scotland
The Scottish Government is seeking views on a new draft National Transport Strategy which considers whether the strategy's vision, priorities and outcomes are the right ones for Scotland's transport network for the next 20 years. Consultation ends: 23 October 2019.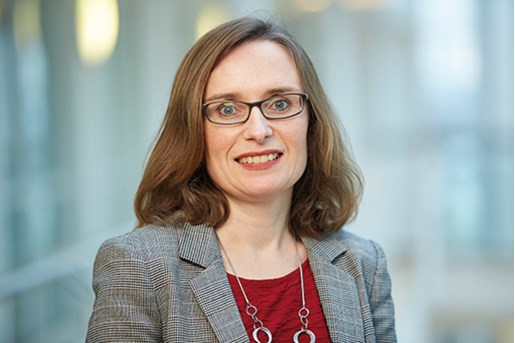 Anna Sweeney
Senior Knowledge Lawyer, Projects & Infrastructure Leeds
View profile