Following the tragic death of Natasha Ednan-Laperouse, who died following an allergic reaction to a Pret-a-Manger baguette, the Government confirmed stronger laws, dubbed Natasha's Law, are to be introduced to protect those with allergies. From 2021, businesses will need to label products prepared and packaged on-site with a full ingredients list.
---
What has changed and how will it affect us?
As the law currently stands, 'Pre-packed foods for direct sale', namely foods that have been made and packed on the same premises from which they are being sold are not required to carry labels and information on allergens. This rule is generally considered to have been intended for smaller businesses where it is expected that the customer can speak with the person who made or packaged the product.
From 2021, there will be a legal requirement for a full ingredients list to be present on all food that is pre-packaged and sold. The new laws will be implemented by the Food Information (Amendment) (England) Regulations 2019 which will amend the Food Information Regulations 2014. For businesses affected, there are several things to take note of in readiness of the law coming into effect.
Given the negative publicity surrounding the Pret A Manger case, many businesses now voluntarily comply with these requirements, however in light of the change it is advisable to review products likely to be affected.
We also suggest updating training for all staff. Whilst your staff will already be clued-up on allergens and how to communicate them, the rule change means that over the next two years, there should be emphasis and structured guidance for staff on the potentially serious consequences of any errors or omissions regarding ingredients from 2021. Moving forwards lists must be clear, and contain a full and complete list of ingredients.
We also suggest looking into/exploring the use of technology in order to implement the changes in the law from 2021. An example which has already been introduced at several food outlets is 'bar code' scanning which can inform customers of what ingredients have been used to make the particular product. There will inevitably be new technological developments and products launched in readiness of the law coming into effect and therefore it is a good idea to keep an eye out for what new/existing products fall in line with your business and strategy.
Whilst there is an argument that the food and drink industry is already heavily regulated, the upcoming legal change from 2021 can be used as an opportunity to be ahead of the curve and stand apart from competitors. Early implementation might give your business an edge over rivals as well as product/brand loyalty from customers.
If you would like more information on how the Natasha's Law and how it might affect your business, please do not hesitate to get in touch.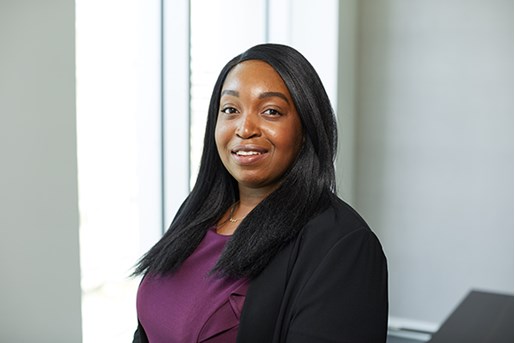 Priscilla Addo-Quaye
Associate, Health and Safety
Manchester, UK
View profile