LIBOR Reform: Consultation on IFRS 9 and IAS 39 mitigation
---
On 3 May 2019, the International Accounting Standards Board (IASB) published an Exposure Draft setting out proposed amendments to IFRS 9 and IAS 39 aimed at addressing issues affecting financial reporting in the period before the replacement of an existing interest rate benchmark with an alternative interest rate (pre-replacement issues). This Regulatory Spotlight summarises the IASB's proposed changes.
Implications of interest rate benchmark transitions on hedge accounting
Market-wide replacement of existing interest rate benchmarks, including LIBOR and other interbank offered rates (IBORs), with alternative interest rates based on the Financial Stability Board's 2014 recommendations is ongoing. It is likely that a transition from an existing interest rate benchmark to an alternative reference rate will cause the contractual cash flows of hedged items and hedging instruments to change. However, in the "pre-replacement" period, there is uncertainty about the timing and amount of future cash flows which affects an entity's ability to meet specific forward-looking hedge accounting requirements. In some cases, such uncertainty may force entities to discontinue hedge accounting (and instead recognise gains or losses in profit or loss) for hedging relationships that would otherwise qualify for this treatment. The ability to designate new hedging relationships would also be curtailed.
IASB's proposals
The IASB considers that amendments are needed to IAS 39 as well as IFRS 9 because IFRS 9 allows entities, when they first apply IFRS 9, to choose as an accounting policy to continue to apply the hedge accounting requirements of IAS 39. The Exposure Draft sets out the IASB's proposals to remedy these issues through changes to the wording of IFRS 9 Financial Instruments and IAS 39 Financial Instruments: Recognition and Measurement to:
modify specific hedge accounting requirements so that entities would apply those hedge accounting requirements on the basis of an assumption that the interest rate benchmark on which the hedged cash flows and cash flows from the hedging instrument are based will not be altered as a result of interest rate benchmark reform; and
require specific disclosures about the extent to which the entities' hedging relationships are affected by the proposed amendments.
Next steps
The deadline for submitting comments on the Exposure Draft is 17 June 2019. The IASB intends to complete any resulting amendments to IFRS 9 and IAS 39 in 2019. The amendments would have an effective date of annual periods beginning on or after 1 January 2020 although earlier application would be permitted. The IASB have yet to consider how to address the "replacement issues" that may arise when an existing interest rate benchmark is replaced with an alternative interest rate.
Click here to view a PDF version of this update.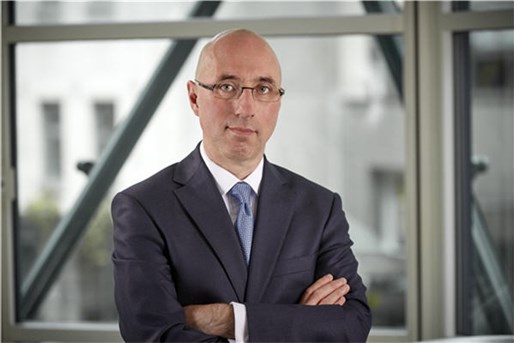 Richard Small
Partner, Financial Regulation
London, UK
View profile