Read on for the latest news and updates in company law, corporate governance, equity capital markets, audit and narrative reporting.
---
Company Law
Government publishes guidance on making a modern slavery statement
The Government has published guidance for organisations on producing an annual modern slavery statement.
It includes information on:
who needs to publish a statement;
demonstrating compliance with the minimum legal requirements;
what to include in a modern slavery statement;
best practice; and
where to find more resources and guidance, including the Home Office's statutory guidance.
Corporate Governance
Government implements Shareholders' Rights Directive Remuneration aspects
The Companies (Directors' Remuneration Policy and Directors' Remuneration Report) Regulations 2019 (2019 Regs) have been published. They amend the regulations and legislation governing the disclosure of directors' remuneration and are being implemented to enact (in part) Directive 2017/828/EU, otherwise known as the Shareholders' Rights Directive. Some of the changes potentially impact AGMs held on or after 10 June 2019. A full summary can be found in our Governance & Compliance update.
L&G publishes latest Corporate Governance report
Legal & General (L&G) has published its annual report on its corporate governance activity in 2018. Headlines include:
an increase of 37% in its votes against directors globally;
100 UK chairs voted against due to concerns over gender diversity; and
14 funds launched with ESG-related objectives.
The report also discusses:
the impact of L&G's Climate Impact Pledge and its view that we are facing a 'climate catastrophe';
L&G's focus on executive pension contribution differentials; and
L&G's desire to see diversity advisory committees constituted at the top of organisations.
FRC publishes draft Plan and Budget 2019/20
The Financial Reporting Council (FRC) has published for consultation its draft plan and budget for 2019 / 2020 which sets out its priorities for the year and the resources it will need. Strategic priorities include:
supporting the transition from the FRC to the new Audit, Reporting and Governance Authority (on which more below);
using the FRC's powers to set audit standards and monitor and supervise auditors to drive a step change in audit quality;
monitoring and taking action to promote the quality and usefulness of corporate reporting through a programme of corporate reporting reviews which cover the whole annual report; and
promoting corporate governance and investor stewardship, such as through the proposed new Stewardship Code and monitoring and reporting on early adoption of the revised UK Corporate Governance Code – particularly in areas of stakeholder engagement, culture, chair tenure, nomination committee reporting and remuneration. The FRC also intends to consult on enhancing viability statements and its guidance on Risk Management and Internal Controls.
The consultation closes on 8 May 2019.
Equity Capital Markets
FCA publishes Primary Market Bulletin 23
The Financial Conduct Authority (FCA) has published Primary Market Bulletin 23 in which it concludes the consultation it launched in June 2018 on its Technical Note dealing with the ability of issuers to delay the publication of inside information under the EU Market Abuse Regulation (MAR) whilst producing periodic financial information. A summary of the proposals was contained in our Governance & Compliance update issued at the time. In short, few changes of note have been made to the consultation draft other than to add a clarification that for an issuer to delay the disclosure of inside information in line with Article 17 of MAR, it must be able to ensure the confidentiality of the information in question. The final Technical Note can be found here.
Audit
FRC publishes consultation on stronger going concern standard for auditors
The FRC has published a consultation on revisions to International Standard on Auditing (ISA) (UK) 570 - Going Concern. This proposes to increase the work required of auditors when assessing whether an entity is a going concern and impose requirements on UK auditors which are 'significantly stronger' than those required by international standards.
The FRC proposes:
auditors make greater effort to challenge more robustly management's assessment of going concern, thoroughly test the adequacy of the supporting evidence, evaluate the risk of management bias, and make greater use of the viability statement;
improved transparency with a new reporting requirement for the auditor to provide a conclusion on whether management's assessment is appropriate, and to set out the work they have done in this respect; and
a stand back requirement to consider all of the evidence obtained, whether corroborative or contradictory, when the auditor draws its conclusions on going concern.
The consultation closes on Friday 14 June 2019.
FRC to be replaced by the Audit Reporting and Governance Authority
In response to the Independent Review (as summarised in our update at the time) of the FRC led by Sir John Kingman, the Business Secretary Greg Clark has announced that a new regulator, the Audit, Reporting and Governance Authority, will be established. Specifically, the new regulator will for the first time:
be a statutory body with powers including the ability to make direct changes to accounts, rather than needing to apply to court to do so, and to undertake more comprehensive, visible reviews for greater transparency;
have strategic direction and duties to protect the interests of customers and the public by setting high standards of statutory audit, corporate reporting and corporate governance, and by holding companies and professional advisors to account; and
regulate the biggest audit firms directly (rather than those powers being delegated).
There will also be greater sanctions available to the new body in cases of corporate failure, including new powers to require rapid explanations from companies and, in the most serious cases, publish a report about the company's conduct and management.
The announcement was accompanied by an Initial Consultation on the implementation of the Kingman recommendations. The consultation closes on 11 June 2019.
BEIS Committee reports on the Future of Audit
The Select Committee for Business, Energy and Industrial Strategy has published its report on the future of audit which sets out its proposals to address a 'lack of trust' in the UK audit market. Issues dealt with and recommendations from the report can be found in our Governance & Compliance update.
CMA publishes final report on UK audit industry
The Competition and Markets Authority (CMA) has published its final report with recommendations to address competition concerns in the UK audit industry. This also takes into account the recommendations of the Kingman review (as mentioned above). The CMA has also published a summary alongside the full report. More detail on the recommendations can be found in our Governance & Compliance update.
Narrative Reporting
Financial Reporting Lab publishes Q1 2019 newsletter
The Financial Reporting Lab has published its Q1 2019 Newsletter which provides an update on the Lab's current projects, including those on:
artificial intelligence;
climate change and workforce reporting; and
sources and uses of cash.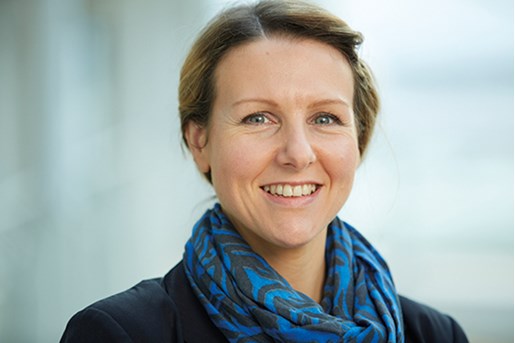 Nicky Higginbottom
Principal Knowledge Lawyer, Corporate
Leeds, UK
View profile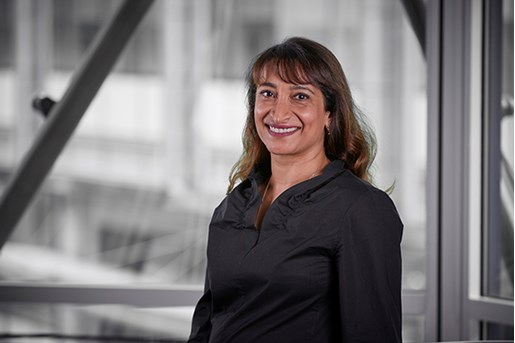 Sukhraj Dhillon
Senior Knowledge Lawyer, Corporate Finance London
View profile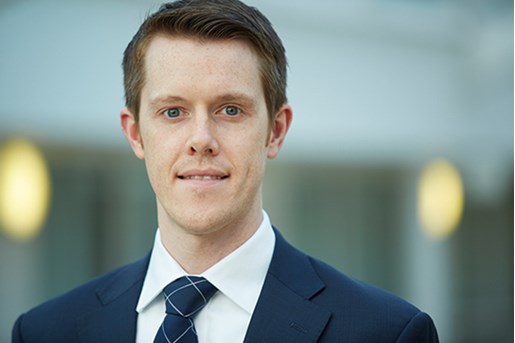 Neville Moore
Legal Director, Corporate Finance
Leeds
View profile