Read on for the latest news and updates in bribery and corruption, money laundering, fraud, cyber crime, sanctions, FCA enforcement, environmental, and health and safety.
---
Bribery and Corruption
In a previous update we reported that the former director and owner of engineering company ALCA Fasteners Ltd pleaded guilty to a £12 million bribery scheme where "sales commissions" were paid to the purchasing manager to secure contracts. Carole Ann Hodson has now been sentenced to two years' imprisonment. She has also been disqualified as a director for seven years, subject to a confiscation order for approximately £4.5 million and ordered to pay the SFO's costs of £478,351.
SFO, 27 June 2019
The Serious Fraud Office has announced that it has completed a Deferred Prosecution Agreement with a subsidiary of outsourcing group Serco in relation to alleged offences of fraud and false accounting arising from a previous investigation into the provision of electronic monitoring services that concluded in 2013.
The SFO has agreed to this outcome based on the subsidiary's prompt and voluntary self-disclosure of the conduct giving rise to the charges, its substantial cooperation with the SFO's investigation and its significant remedial efforts, including a complete change of senior management. The DPA received approval from Mr Justice William Davis on 4 July 2019. Accounting firm Deloitte has also been fined £4.2 million by the Financial Reporting Council in relation to the audit of the financial statements of the company.
SFO, 4 July 2019
The SFO has ended its criminal investigation into three former executives of energy company Unaoil, who had been accused of paying large bribes to secure oil and gas contracts. The regulator had been investigating claims that the company's former chairman Ata Ahsani and his sons Cyrus and Saman had conspired to pay multimillion-pound bribes to win business for the company. The SFO has not commented on these developments. Reports suggest that charges against these individuals and the company are unlikely to proceed but that the SFO's wider investigation into suspected misconduct by the companies and employees remains ongoing.
MLex, 20 June 2019
Money Laundering
The UK High Court has ruled that two private investigators who chose to report their clients to financial crime authorities for suspected money laundering were in breach of their contractual obligations to keep the information confidential.
The investigators were hired by the Lebanese owners of FBME Bank, a commercial bank headquartered in Tanzania and primarily operating through its branch in Cyprus. In 2014, US financial crime regulatory FinCEN sent FBME a notice alleging money laundering, and the bank was subsequently taken over by the Central Bank of Cyprus. The investigators signed a retainer with a US law firm containing strict confidentiality provisions but at the end of the retainer the investigators provided information and documents to FinCEN, the Central Bank of Cyprus and other enforcement agencies, after the owners had failed to pay them £200,000 in outstanding fees.
The Court provided commentary on the balance between maintaining confidentiality and the need for disclosure, and found that the investigators could not rely on a defence that their disclosure was in the public interest. Part of the issue was that the disclosures were broad and did not focus on specific allegations of criminal conduct, but instead involved large amounts of information and documents relating to the entire investigation. The case raises a number of interesting points around when and how sensitive information should be disclosed to enforcement agencies where confidentiality provisions apply.
BAILII, 20 June 2019
Norway's Financial Supervisory Authority found Santander Consumer Bank in Norway in breach of the country's anti-money laundering laws. A failure in the bank's IT systems led to approximately 1.6 million transactions being processed without being checked for money laundering. The bank stated that the breach was due to the integration of old and new IT systems and that it cooperated fully with the authorities in this investigation. The bank was ordered to pay a fine of nine million crowns (approximately $1 million).
Reuters, 2 July 2019
Fraud
A former Barclays trader has appealed to the European Court of Human Rights, with his lawyer accusing the UK of violating the principles of legality in criminal law and the right to a fair trial. Philippe Moryoussef was convicted earlier this year to eight years in prison following a SFO investigation into the rigging of the Euribor benchmark interest rate. The conviction was handed down in his absence and he had no legal representation. His appeal against the conviction was later refused by a judge.
Reuters, 1 July 2019
Cyber Crime
Six people have been arrested in a joint operation by the UK's South West Regional Cyber Crime Unit, the Dutch police, Europol, Eurojust and the UK's National Crime Agency following an investigation into a €24 million cryptocurrency theft. The suspects are believed to have stolen funds and login details to an online cryptocurrency exchange site from at least 4,000 people in 12 countries by using a replica of the site, a method known as "spoofing".
Europol, 25 June 2019
Sanctions
The members of the Joint Commission of the Joint Comprehensive Plan of Action (the nuclear deal with Iran) have announced that the new Special Purpose Vehicle established to allow certain payments to be made between Europe and Iran is now operational and available to EU Member States. The facility is intended to allow transactions involving certain essential goods and services, including foodstuffs, agricultural products and pharmaceuticals to be processed outside the international banking system, which generally prohibits transactions with Iran due to risks of exposure under US sanctions. INSTEX has been widely criticised by the US Administration, which has noted that the mechanism must comply with US measures or risk the application of US secondary sanctions.
Gov.uk, 28 June 2019
The EU Council has announced that several third countries will introduce national laws and policies that align with the EU's new sanctions framework that provides powers to apply sanctions on individuals and organisations who engage in cyber-attacks that constitute an external threat to the EU or its member states. The third countries include Albania, Bosnia and Herzegovina, Georgia, Iceland, Montenegro, North Macedonia, Norway and Serbia.
EU Council, 2 July 2019
The Bank of Communications, China Merchants Bank and Shanghai Pudong Development Bank have been held in contempt of court by the District Judge of Columbia District Court after refusing to give evidence in a sanctions violations investigation concerning North Korea. The investigation was to see whether the banks knowingly helped finance North Korea's nuclear-proliferation network. A daily fine of $50,000 has been issued against the banks and an appeal is listed for 12 July.
Reuters, 25 June 2019
FCA Enforcement
Fabiana Abdel-Malek and Walid Choucair have both been sentenced to three years' imprisonment in relation to five offences of insider dealing. Ms Abdel Malek was employed in the compliance team of UBS AG's London office and was found to have accessed M&A transaction data on deals that the firm was either working on or pitching for. She then passed the information to her family friend Mr Choucair, an experienced day trader of financial securities, who went on to make a profit of approximately £1.4 million.
FCA, 27 June 2019
Environmental
Northumbrian Water has agreed to pay £1,179,500, having been found by the Environment Agency to have committed several offences in County Durham and North Yorkshire. The company has entered into five separate Enforcement Undertakings after it accepted responsibility for the offences. The Environment Agency expects financial contributions to go towards environmentally-focused work located in and around the area where the offences occurred.
Gov.uk, 26 June 2019
United Utilities PLC has completed an Enforcement Undertaking following a pollution incident where the spill of acidic ferric salt solution caused a significant fish kill in the River Douglas at Horwich. The Environment Agency accepted the offer, which included a payment of £500,000 to the Douglas Catchment Partnership. United Utilities have also spent £88,498 on actions to prevent a recurrence of the incident and paid costs of £13,521 to the Environment Agency.
Gov.uk, 2 July 2019
Health and Safety
Cheshire Mouldings and Woodturning Limited and its director have been fined after an agency worker suffered severe physical and mental injuries following an incident in June 2016 at a site operated by the company. The HSE investigation found that the company had failed to adequately guard the production line during both operation and cleaning. After the incident, a return visit by the HSE found that the company had changed the layout of the production line but still allowed access to dangerous parts of machinery which prompted the HSE to serve a Prohibition Notice and Improvement Notice to address the risks.
The company pleaded guilty to breaching section 2(1) and 3(1) of the Health and Safety at Work etc. Act 1974 and was fined £466,666 plus costs of £7,475.90. The company's director, Paul Carney, pleaded guilty to breaching section 37 of the Health and Safety at Work etc. Act 1974 and was fined £10,800 plus costs of £43,241.
HSE, 2 July 2019
A County Tyrone company, Terex GB Ltd, has been fined following an incident in which employee Steven McTeague was killed when he was crushed between two mobile crushing machines. Mr McTeague was asked to move one of the machines using a handling controller but as he was doing this the front of the machine veered towards the parked machine and he became trapped suffering fatal injuries to his chest. Terex GB Ltd pleaded guilty to health and safety breaches and was fined £150,000.
SHP, 2 July 2019
Balfour Beatty CLG Limited has been fined €300,000 following an incident which occurred in February 2015 in County Tipperary. Patrick Horgan was working on the installation of a 400mm gas pipeline and was fatally injured when it ruptured while under a pressure test. Balfour Beatty CLG pleaded guilty to breaching section 12 and 77(9) of the Safety, Health and Welfare at Work Act 2005.
SHP, 1 July 2019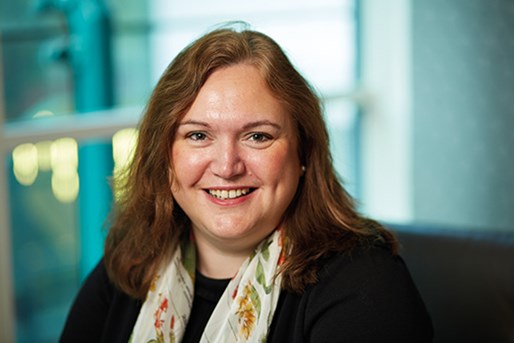 Nichola Peters
Partner, Head of Global Investigations/Inquiries
London
View profile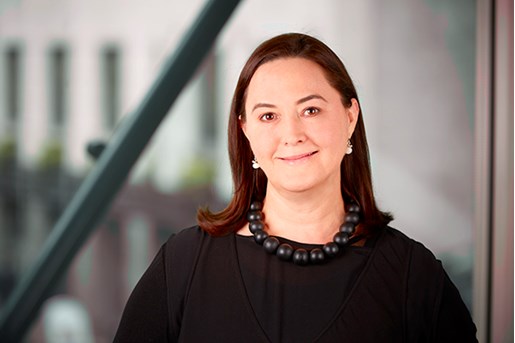 Michelle de Kluyver
Partner, Global Investigations
London, UK
View profile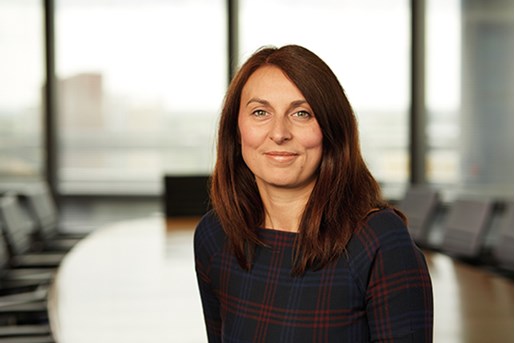 Erin Shoesmith
Partner, Health & Safety United Kingdom
View profile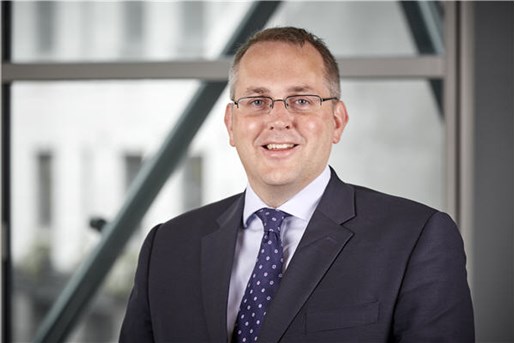 David Pygott
Partner, Global Investigations
London, UK
View profile