Read on for the latest news and updates in bribery and corruption, fraud, sanctions, corporate tax evasion, FCA enforcement, environmental, and health and safety.
---
Bribery and Corruption
Shipping company FH Bertling has been fined £850,000 by the Serious Fraud Office following a four year investigation into an alleged bribery scheme in Angola. The SFO reported that the company had paid bribes amounting to $350,000 in order to win $20m worth of shipping contracts from a state oil company official.
A spokesperson for the SFO commented that "this was a very serious piece of corruption indeed. It was planned and systematic. The corruption of a public official brings huge risk of environmental and social harm as well as damaging and corrupting the commercial environment".
SFO, 3 June 2019
Carole Ann Hodson, the former director and owner of engineering company ALCA Fasteners Ltd, pleaded guilty to a £12m bribery scheme to secure contracts from a purchasing manager at the Würth Group, Terje Moe. Following a referral from the company's current owners and directors, the SFO conducted an investigation into the company and found that a scheme had operated between 2011 and 2016, whereby Hodson paid £293,235 to Moe in 64 separate monthly payments.
As well as committing bribery offences, Hodson was found to have misled her company's auditors in order to disguise the payments and lied to purchasers during the sale of the company that the company had not been involved in any unlawful conduct.
SFO, 30 May 2019
Fraud
Several fraud trials in the UK are now at risk of collapse after a case involving an alleged carbon credits scam collapsed when the prosecution's expert witness was found to be inadequately qualified. It became apparent that the expert, Andrew Ager, held no academic qualifications, had used exactly the same evidence in several cases and could not remember if he had passed his A-levels. Following cross examination, Ager admitted that he had never ready any books on carbon credits but had watched a documentary on the subject.
A Crown Prosecution Service spokesperson said "we are considering past cases to identify any in which Andrew Ager appeared as an expert witness and will consider any action necessary once these have been fully reviewed. Mr Ager will not be used as an expert witness in any future cases".
Independent, 30 May 2019
HMRC has announced that new defensive controls, created in partnership with Ofcom and telecommunications providers, have reduced to zero the number of phone scams mimicking HMRC numbers. In turn, the authority has noted a reduction of 25% in the number of scam reports in the last month. The "spoofing" scam enabled fraudsters to use numbers that would mimic HMRC's recognised phone numbers, meaning that individuals were more likely to believe that the calls were genuine, enabling fraudsters to gain access to sensitive personal data.
Gov.uk, 1 June 2019
Dale Hicks, a volunteer at a rehabilitation charity for ex-offenders, has been sentenced to three years in prison for attempting to steal more than £330,000 in Gift Aid repayments. Hicks made fraudulent Gift Aid claims on behalf of the LifeKeys Charity between 2014 and 2016, whereby he diverted the money into his own bank account. An HMRC investigation found that he had spent at least £76,000 on luxury holidays and had posted a video diary and images on social media.
Nick Stone, the Assistant Director of the Fraud Investigation Service at HMRC stated: "This was persistent, it was calculated and it was despicable. He betrayed the trust of colleagues at a genuine charity that was trying to help criminals turn their lives around… The taxpayer paid for these extravagant holidays, and he posted about them on social media."
Civil Society, 3 June 2019
Sanctions
The US Special Representative for Iran, Brian Hook, has announced that any country that purchases Iranian oil in future will be subject to "prompt" US sanctions. He explained that the cap agreed with eight countries, including India and China, allowing them to continue to purchase Iranian oil between November 2018 and May 2019 without risk of US sanctions being imposed, only applied during that time period, and that those waivers expired on 2 May 2019.
State Department, 30 May 2019
China's Ministry of Commerce (MOFCOM) has announced that it will implement a list of "unreliable" foreign entities and individuals that threaten national security or that could seriously damage the legitimate rights and interests of Chinese companies. The list would include foreign companies that adhere to or impose blockades or discriminatory measures against Chinese companies, that do not adhere to market rules or that violate contracts or block off supplies for non-commercial reasons.
This comes just over two weeks after the US adopted new restrictions preventing the supply of US-origin goods, software and technology to Huawei and many of its non-US subsidiaries.
Bloomberg, 4 June 2019
During a press conference with German Foreign Minister Heiko Mass, US Secretary of State Mike Pompeo indicated that INSTEX, the new Special Purpose Vehicle recently established to facilitate trade between Europe and Iran without reliance on the international financial system, could be subject to US secondary sanctions if it goes beyond trade in humanitarian goods and other items that are not subject to US sanctions measures, including medical and food products.
Secretary Pompeo noted that trade in unsanctioned goods would be "unproblematic" but that the US "will do our best to enforce the American sanctions regime" on items that are subject to sanctions. The Treasury Department's Undersecretary for Terrorism and Financial Intelligence previously wrote to the president of INSTEX on 7 May 2019 indicating that engaging in activities subject to US sanctions could result in secondary sanctions being imposed.
State Department, 31 May 2019
Corporate Tax Evasion
Three individuals have been given prison sentences for various tax frauds. Chris May made false VAT repayment claims, lied about his income and made fraudulent claims for tax credits over a four year period from 2010. His accomplices, Frances May and Lea Reeve, used a network of companies to falsely claim VAT repayments, stealing over £130,000 using false invoices. They also charged VAT to customers but failed to declare it to HMRC. Between them, the three also evaded a total of £122,393 in income tax payments and claimed £37,511 in tax credits during the period. Mr May was sentenced to four years in prison while his co-defendants received suspended sentences of 14 months and 9 months.
Mynewsdesk, 29 May 2019
FCA Enforcement
The Financial Conduct Authority has issued a joint fine with the Prudential Regulation Authority against R Raphael & Sons plc (Raphaels Bank) for failing to properly manage its outsourcing arrangements between April 2014 and December 2016. An investigation found that the firm had insufficient governance and oversight over its outsourcing providers who performed the authorising and processing of the firm's card transactions.
An event on Christmas Eve 2015, where a complete failure of the bank's card processes meant customers were unable to use their cards for eight hours, triggered an investigation by the FCA and the PRA. The investigation identified weaknesses within the outsourcing of the firm's systems. Raphaels agreed to resolve the matter and qualified for a 30% reduction in fines.
FCA, 30 May 2019
The FCA has published Decision Notices against Hong Kong-based investment firm Cathay International Holdings Limited and two of its directors, Mr Jin-Yi Lee and Mr Eric Siu. The FCA stated that Cathay had breached the FCA's Listing Principles and Disclosures Rules and Transparency Rules and was fined £411,000.
The firm's CEO, Mr Lee, was found to have been knowingly concerned in the company's breaches and was fined £214,300. The Finance Director, Mr Siu, was found to have been knowingly concerned in one of the company's breaches and was fined £40,200. The company has announced that Cathay and the two directors are considering referring the decision to the Upper Tribunal.
FCA, 3 June 2019
Environmental
South West Water has been ordered to pay more than £60,000 after untreated sewage spilled from a manhole on South Sands Beach in Devon on 13 April 2017. SWW pleaded guilty to causing water discharge activity, namely the discharge of poisonous, noxious or polluting matter to coastal waters contrary to Regulations 12(1), 38(1)(a) and 39(1) of the Environmental Permitting (England and Wales) Regulations 2016.
Gov.uk, 28 May 2019
Two Essex companies have received fines and charges totalling more than £45,000 after sub-contracting waste clearance work to a rogue carrier who went on to fly-tip the waste in Colchester. Walsh & Sons Ltd was ordered to pay a fine of £33,500, costs of £2,924.26 and a victim surcharge of £170. Calahans Cleaning Services Ltd was ordered to pay a £6,000 fine together with costs of £2,924.26 and a victim surcharge of £170.
Gov.uk, 30 May 2019
William Jones, Glenn Harper and Sean Collard from east London and Essex have been convicted of dumping hundreds of tonnes of waste at several locations across Barking, Havering, Hertfordshire and Essex between 2012 and 2014. The men dumped a mix of household waste, wood and textiles from a lorry with false number plates.
Jones was ordered to pay back £80,000 in proceeds of crime inside 12 weeks. Harper was given a custodial sentence of 12 months and ordered to pay back £146,755 within 12 weeks. Collard was sentenced to 8 months in prison, suspended for 2 years, 200 hours of unpaid work and a curfew between 7.30pm and 5.30am, in force for 12 weeks. The Environment Agency was awarded costs against Collard of £10,000.
Gov.uk, 3 June 2019
Health and Safety
Stockport building company Sherwood Homes Limited has been fined £170,000 for failing to ensure the safe removal of asbestos during the demolition of a building in 2017. Director Peter Kiely was also prosecuted. An asbestos survey was conducted in January 2017 identifying the presence of asbestos-containing materials which increased the costs of the demolition work and timescales. Sherwood Homes were found not to have used suitable contractors to carry out the asbestos removal. In addition, there was no record of notification to the HSE regarding the removal and no details provided of how the materials were removed or disposed of.
Sherwood Homes Limited was found guilty of breaching regulation 4(1) of the Construction (Design and Management) Regulations 2015 and was fined £170,000. Mr Kiely pleaded guilty to breaching section 37 of the Health and Safety at Work etc. Act 1974 and was fined £6,500.
SHP, 4 June 2019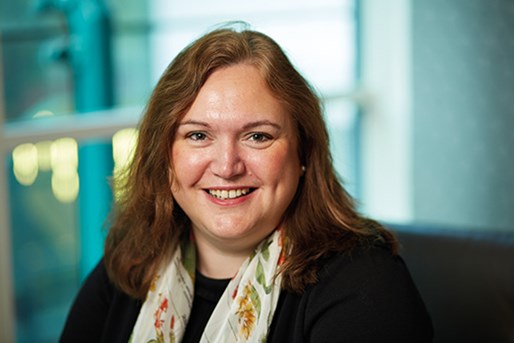 Nichola Peters
Partner, Head of Global Investigations/Inquiries
London
View profile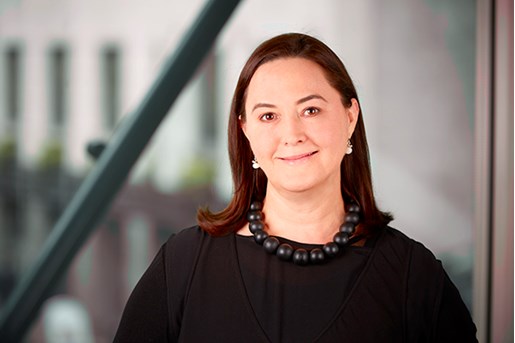 Michelle de Kluyver
Partner, Global Investigations
London, UK
View profile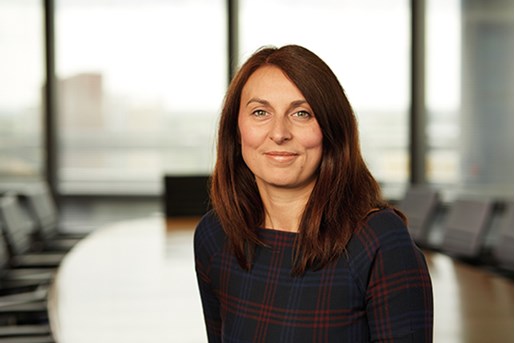 Erin Shoesmith
Partner, Health & Safety United Kingdom
View profile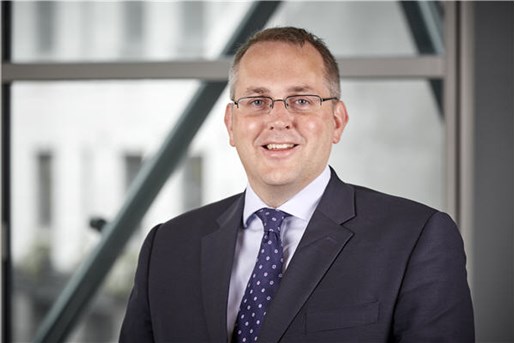 David Pygott
Partner, Global Investigations
London, UK
View profile