Read on for the latest news and updates in bribery and corruption; money laundering; sanctions; fraud; corporate tax evasion; FCA enforcement; and health and safety
---
Bribery and Corruption
A former Alstom employee has been ordered to pay a confiscation order for over £410,000. John Venskus was a business development manager at Alstom Power Ltd and previously pled guilty to conspiring to pay bribes to officials in a Lithuanian power station and to senior Lithuanian politicians in order to win two contracts worth €240 million.
Mr Venskus was sentenced to three and a half years in prison in May 2018. This followed an SFO investigation into the suspected payment of bribes by companies within the Alstom Group, which began in 2009 as a result of information provided by Swiss authorities.
SFO, 23 July 2019
Microsoft Corporation has agreed to pay a total of $25 million to the US Department of Justice and Securities and Exchange Commission to settle charges that it violated the Foreign Corrupt Practices Act in connection with its operations in four different overseas subsidiaries.
US authorities found that Microsoft's Hungarian subsidiary provided discounts on software licences to resellers, distributors and other third parties, and that these discounts were used to fund improper payments intended for foreign government officials to secure the sales. Microsoft's subsidiaries in Saudi Arabia and Thailand were found to have provided improper travel benefits and gifts to foreign government officials and private sector employees. Its Turkish subsidiary was found to have provided an excessive discount to an unauthorised third party without any records of services being provided.
US Department of Justice, 22 July 2019
Money Laundering
The Gambling Commission has imposed a package of penalties, including a £5.9 million payment, on the owner of betting companies Ladbrokes and Coral for their failure to implement effective safeguards to prevent consumers suffering gambling harm and against money laundering.
The companies merged in 2016 and the new group was acquired by GVC Holdings plc in March 2018. The Gambling Commission identified a number of failings in relation to social responsibility interactions with customers and the verification of source of funds.
Gambling Commission, 31 July 2019
Eleven men have been sentenced to a total of 65 years in prison for their roles in laundering funds from drugs sales over a six month period. The men laundered proceeds of sales of cocaine and ketamine through front companies and bank accounts before transferring the money to a bank account in Dubai.
CPS, 26 July 2019
Sanctions
The Commercial Court has ruled that the UK does not have to pay over £20 million in interest on a sum of £387 million owed to Iran over the cancelled sales of military vehicles in 1971. The Court found that EU sanctions on Iran precluded Iran from enforcing the interest component accrued during the period since 2008, when the Islamic Revolutionary Guard Corps was designated as an EU sanctions target. This is because Article 38 of Council Regulation (EU) No 267/2012 precludes designated persons from bringing claims in connection with contracts affected by EU sanctions.
The initial dispute involved an agreement between the International Military Services (a company owned by the Ministry of Defence and other UK government ministries) and the Shah of Iran to supply tanks and armoured vehicles. The contracts were cancelled in 1979 following the Iranian Revolution but Iran had already paid for the vehicles and demanded repayment. The International Chamber of Commerce ruled during an arbitration in May 2001 that the amounts were payable, and Iran's claim was partially upheld by a Dutch court in 2009.
BAILII, 24 July 2019
Fraud
The World Bank has debarred a business unit of Dutch healthcare company Merck Sharp & Dohme B.V. for 12 months for potentially fraudulent practices. The debarment makes the company's Institutional Family Planning Services Department ineligible to participate in World Bank-financed projects. This is part of a settlement with the company following allegations that the business unit failed to disclose full commission amounts paid to local agents for supplying contraceptives as part of a healthcare programme in Bangladesh.
World Bank, 24 July 2019
Corporate Tax Evasion
The former owner of two Chinese restaurants has been disqualified from acting as a director for 12 years following his conviction for tax evasion offences.
Mr Lam Chin Seong previously operated the Water Margin Chinese restaurant in Portsmouth and the Water Margin Jazz Club at London's O2 centre. Mr Lam had registered the companies as arts businesses with an estimated annual turnover of £10,000 and £80,000, despite the companies operating as restaurants with over £1 million in turnover. The company was found to have failed to pay over £1 million in taxes; Mr Lam pleaded guilty to charges of fraudulent tax evasion in November 2018 and was jailed for three years.
Gov.uk, 25 July 2019
Nine people have received prison sentences for selling smuggled cigarettes and tobacco through a network of corner shops in Kent. The men had attempted to conceal the products from HMRC and Trading Officers by hiding them under floors and in secret compartments within the shops.
CPS, 26 July 2019
FCA Enforcement
The FCA has published Final Guidance on the extent to which cryptoassets fall within its regulatory remit and the consequences for those who issue or purchase regulated or unregulated crypto-tokens.
FCA, 31 July 2019
The FCA has fined Standard Life Assurance Limited £30 million for failing to put in place adequate controls to ensure that its customers received all the information they needed to make an informed decision when choosing an annuity. The FCA found that there was a significant risk that call handlers would put their own financial interests ahead of those of their customers in order to meet sales targets and be eligible for large bonus payments.
The company was found to have failed to implement adequate controls to monitor the quality of the calls between call handlers and non-advised customers, increasing the risk that customers would not receive all the information needed to choose an annuity. The company accepted the FCA's findings and qualified for a 30% discount on the level of fine.
FCA, 23 July 2019
Health and Safety
Delphi Diesel Systems Limited has been fined following an incident in 2017 when two employees suffered injuries when the vapour of a flammable chemical being used to clean a distillation tank ignited and caused an explosion. The employees suffered significant burns and one employee could not return to work for over two months.
The HSE investigation found that no risk assessment had been undertaken for the procedure and no safe system of work was in place. The company pleaded guilty to breaching Section 2(1) of the Health and Safety at Work etc. Act 1974 and was fined £1,000,000 plus costs.
HSE, 24 July 2019
Between August 2016 and May 2018, EGP Building Services Ltd was contracted to carry out gas work at the Bellway Homes development at Heathcote Park in Warwickshire. During this time EGP fitters, who installed gas hobs, were either not gas-safe registered or the work was carried out by operatives working outside the scope of their registration and not competent to carry out such work.
The HSE investigation found that more than 60 properties were identified as being immediately dangerous and posed a serious fire and explosion risk to occupants. No system was in place to adequately and effectively plan, supervise and monitor the installation of the gas hobs to ensure it was in line with industry requirements. The company pleaded guilty to breaching Section 3(1) of the Health and Safety at Work etc. Act 1974 and was fined £280,000 plus costs.
SHP, 31 July 2019
Three firms have been fined following an incident in 2017 when the director of one of the firms was blown from a roof in strong winds and fell 11 metres. The firms were carrying out work on a three-storey teaching block at a school in Hillingdon, Greater London. Bowmer and Kirkland Limited was the principal contractor, with Advanced Roofing Limited contracted to carry out the roofing works and substantive roofing works sub-contracted to JKW Roofing Services Limited.
The HSE investigation found all three contractors had failed to ensure that a suitable and sufficient system to assess the effects of high wind when working at height was being followed. The companies pleaded guilty to breaching Regulation 4(3) of the Work at Height Regulations 2005 and were fined over £385,000 in total.
HSE, 25 July 2019
Hanson Quarry Products Europe Limited was fined following an incident in 2016 at the company's site in London's King's Cross when a welder lost four fingers during a lifting operation. The HSE investigation found that Hanson did not properly plan or supervise the lifting operation to ensure it was carried out safely. The company pleaded guilty to breaching Regulation 8(1) of the Lifting Operations and Lifting Equipment Regulations 1998 and was fined £400,000 plus costs of £11,376.25.
HSE, 25 July 2019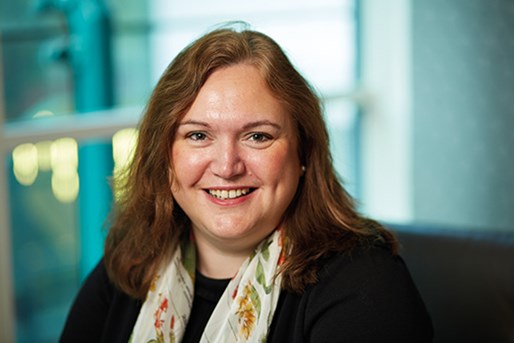 Nichola Peters
Partner, Head of Global Investigations/Inquiries
London
View profile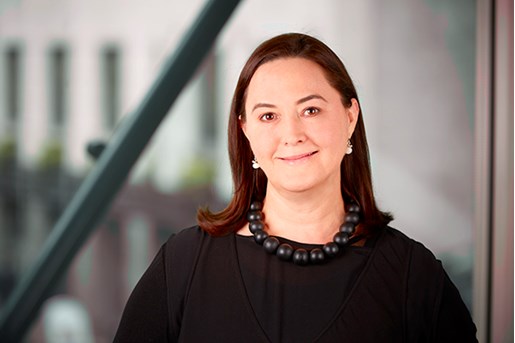 Michelle de Kluyver
Partner, Global Investigations
London, UK
View profile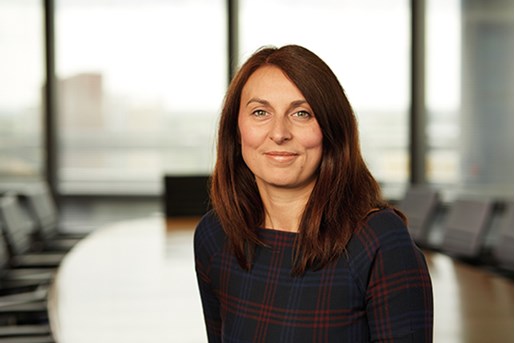 Erin Shoesmith
Partner, Health & Safety United Kingdom
View profile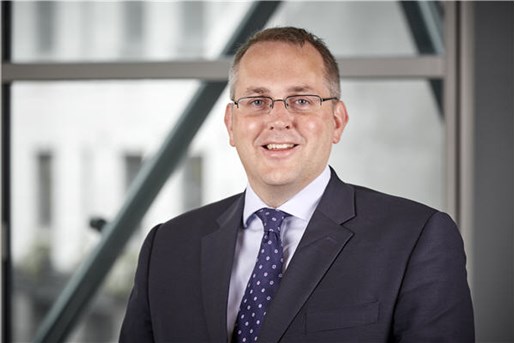 David Pygott
Partner, Global Investigations
London, UK
View profile