Read on for the latest news and updates in bribery and corruption, money laundering, fraud, cyber security, sanctions, FCA enforcement, and environmental.
---
General
The Sentencing Council has published a new general guideline for sentencing offences which are not covered by a specific sentencing guideline. The guideline is designed to ensure that judges and magistrates follow a structured and consistent sentencing process. The guideline and expanded explanations replace and update the 2004 Seriousness guideline and will come into force on 1 October 2019.
Sentencing Council
Bribery and Corruption
Unaoil's former partner in Iraq, Basil Al Jarah, has pleaded guilty to five offences of conspiracy to give corrupt payments in relation to the Serious Fraud Office's investigation into Unaoil. The SFO has stated that the offences related to contracts to supply and install single point moorings and oil pipelines in southern Iraq.
SFO, 19 July 2019
Three former employees of Sarclad, a British technology company based in South Yorkshire, have been acquitted by a jury of bribery charges this week, despite the company signing a deferred prosecution agreement (DPA) with the SFO. Following the verdict, lifted reporting restrictions revealed that Sarclad accepted in its DPA that it had failed to prevent corrupt payments over an eight-year period. Bribes had been paid to secure business to the tune of approximately £17 million between 2004 and 2012 and Sarclad had paid the SFO a £6.5 million fine. However, the SFO was unable to demonstrate to the court's satisfaction that Sarclad agents paid the bribes to named and unknown individuals.
Reuters, 16 July 2019
Following FCPA breaches related to operations in Hungary, Saudi Arabia, Thailand and Turkey, Microsoft has paid the Department of Justice and the Securities and Exchange Commission $25.3 million to settle. Microsoft Magyarorszag Kft., a Hungarian subsidiary of Microsoft, paid $8.75 million and agreed a non-prosecution agreement lasting three years, while US-based Microsoft Corporation disgorged $13.78 million to the SEC, along with pre-judgment interest of $2.78 million.
FCPA, 22 July 2019
Money Laundering
The Gambling Commission has taken action against a Wolverhampton casino for anti-money laundering and social responsibility failures. The regulator agreed a settlement which requires Casino 36 to divest £147,741 and make a £152,259 payment in lieu of a fine. The casino failed to ensure adequate customer Enhanced Due Diligence, Source of Funds and Source of Wealth checks were carried out for 33 customers. It also failed to ensure adequate engagement with customers who were potentially displaying signs of gambling harm. Richard Watson, the Executive Director of the Gambling Commission, said "Operators have to understand their customer base. This can only be achieved if they know their customers and ask the right questions to meet both their anti-money laundering and social responsibility obligations."
Gambling Commission, 11 July 2019
Two brothers have been sentenced for VAT fraud and money laundering with one being a previous employee of HM Revenue and Customs. Shapal Yaqoob was found guilty of filing false information to HMRC in order to keep £174,500 in VAT and his brother, Efzal, a previous HMRC telephone adviser, assisted him in laundering the money.
International Investment, 23 July 2019
Fraud
An individual has been charged in the SFO's long running Global Forestry Investments investigation. The SFO began investigating GFI in 2014 over allegations that directors had misappropriated investors' funds intended for Brazilian forestry schemes. In 2018, former GFI directors Junie Bowers and Andrew Skeene were disqualified from controlling or managing a limited company for a combined 20 years. The SFO has now charged Mr Skeene with conspiracy to defraud, forgery, and misconduct in the course of winding up, after he was arrested at Heathrow Airport on 29 June.
SFO, 9 July 2019
Cyber Crime
The Information Commissioner's Office proposes to fine Marriott International more than £99 million for infringements of the GDPR. Approximately 339 million guest records were exposed in the cyber incident notified to the ICO in November last year. Around 30 million of the records related to residents of the European Economic Area, including seven million UK residents. The breach originated in the systems of a separate hotel group acquired by Marriot in 2016. The ICO's investigation found failures in Marriot's due diligence during that acquisition, and in its system security arrangements generally.
ICO, 9 July 2019
Lancaster University has been the victim of a "sophisticated and malicious phishing attack" resulting in the leak of students' personal data which is believed to include names, addresses, phone numbers and emails. A spokesperson for the NCA said "A criminal investigation led by the NCA's National Cyber Crime Unit is now under way, and it would not be appropriate to comment further at this stage".
BBC News, 23 July 2019
Following a data breach in 2017 which affected millions of consumers, Equifax Inc will pay around $700 million by way of settlement and in recompense to the consumers hit by the breach. Equifax is setting aside an initial $300 million restitution fund which could rise to $425 million depending on the number of claims filed. However, the sum has been criticised as too small to appropriately compensate all of those affected.
Reuters, 22 July 2019
Sanctions
The US Administration is widely reported to be considering a package of sanctions measures that could be imposed on Turkey under the Countering America's Adversaries Through Sanctions Act (CAATSA). The proposed measures follow news that Turkey took delivery last week of a Russian S-400 missile defence system. It is reported that a plan has been approved in principle after lengthy discussions between the US State and Defense departments together with the National Security Council, though details of specific measures have not been made public. The US has already suspended Turkey from its F-25 fighter jet programme in response to the purchase.
Reuters, 22 July 2019
OFAC has imposed sanctions on a network of front companies and agents involved in the procurement of sensitive materials, primarily aluminium products manufactured in China, believed to be intended for sanctioned elements of Iran's nuclear programme. The individuals and entities targeted by the measures include Iranian company Bakhtar Raad Sepahan, the company's Belgian office TAWU Mechanical Engineering and Trading Company, Chinese exporter Henan Jiayuan Aluminum Industry Company Limited and a number of employees, agents and intermediaries.
US Treasury, 18 July 2019
FCA Enforcement
The FCA held its 6th annual public meeting on 17 July 2019. It presented its annual report for the year as well as reports on Enforcement Performance, Competition, Anti Money Laundering and Diversity. The main takeaways from the Enforcement annual performance report were:
the number of open cases continues to increase, consistent with the FCA's new approach to enforcement and criteria for opening an investigation;
189 cases were closed during the year without any public outcome;
retail conduct, culture and governance, financial crime, market abuse, and unauthorised business were the areas with the highest numbers of active investigations;
consumer credit firms were highlighted as key drivers of the increase in referrals to threshold conditions cases; and
financial crime topics and criminal sanctions remained the strongest theme throughout the report, highlighting their major role in the enforcement picture.
FCA, 24 July 2019
Richard Baldwin has been convicted of dealing in £1.5m of criminal property between October 2007 and November 2008. The criminal property laundered was the proceeds of an insider dealing conspiracy led by Martyn Dodgson and Andrew Hind who were convicted of conspiracy to insider deal on 9 May 2016. On 11 July 2019, restrictions were lifted allowing Mr Baldwin's conviction to be reported. Mr Baldwin has absconded and remains at large, but was tried in his absence. Sentencing for money laundering and Contempt of Court are due to take place in early September 2019.
FCA, 11 July 2019
The High Court has ordered that firms Digital Wealth Limited and Outsourcing Express Limited, and directors Samuel Golding and Shantelle Golding will pay restitution in connection with unauthorised investment schemes they operated. The restitution will be paid out of funds in the parties' control to the FCA, and will then be forwarded to consumers. The unauthorised investment schemes operated by the parties supposedly involved the purchase of Chinese wholesale goods online with unrealistic returns of up to 100% promised. The schemes were contrary to the Financial Services and Markets Act 2000 as they were unauthorised collective investment schemes and involved illegal deposit-taking. The schemes raised approximately £15 million from over 1,000 individual accounts. As a result of the action, the FCA will take control of approximately £3.4 million to be distributed to consumers.
FCA, 10 July 2019
Japanese financial trading company Nomura Securities International Inc. has agreed to pay $25 million to settle charges brought by the US Securities and Exchange Commission. The SEC found that Nomura "lacked compliance and surveillance procedures reasonably designed to prevent and detect" misconduct by its traders. The SEC had previously filed charges against five Nomura traders who, it alleges, misled customers about the purchase prices, ownership information and Nomura profit margins on potential trades.
SEC, 15 July 2019
Health and Safety
Minteq UK Ltd, trading as Specialty Minerals, has been fined following an incident in July 2017 when employee Christine Workman was stuck by a forklift truck whilst walking in the pedestrian area of the site.
The HSE investigation found that segregation of pedestrians and vehicles at the site was inadequate and the designated walkway ran unprotected down the centre of the vehicle roadway.
Minteq UK Ltd pleaded guilty to breaching Sections 2(1) and 3(1) of the Health and Safety at Work etc. Act 1974 and was fined £200,000 plus costs of £23,217.87.
SHP, 24 July 2019
In September 2017 untrained workers were asked to take down a large tree using a chainsaw. One of the workers used a ladder and no ropes to saw a branch from the tree which then swung back towards him knocking him to the ground. He died in hospital two weeks later.
The HSE investigation found that the workers should have been properly trained in using the chainsaw and working with saws in trees. It also found that the work should have been properly planned with competent workers using the correct personal protective equipment.
CDF Properties Investment Ltd pleaded guilty to breaching Regulation 4(1)(c) of the Work at Height Regulations 2005 and was fined £80,000 plus costs of £12,700. Company director Claudio De Falco also pleaded guilty to breaching Regulation 4(1)(c) of the Work at Height Regulations 2005 and was fined £40,000 plus costs of £6,350.
HSE, 18 July 2019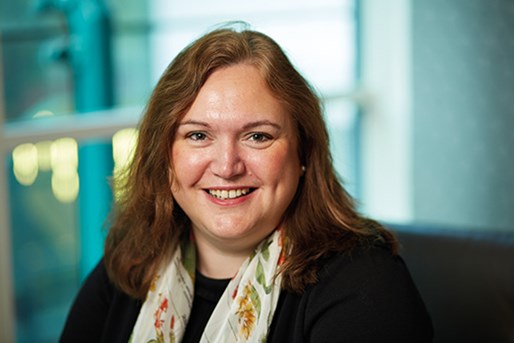 Nichola Peters
Partner, Head of Global Investigations/Inquiries
London
View profile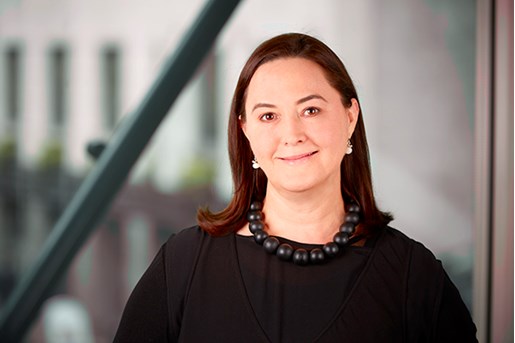 Michelle de Kluyver
Partner, Global Investigations
London, UK
View profile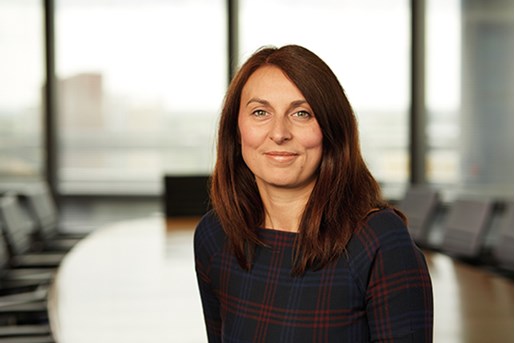 Erin Shoesmith
Partner, Health & Safety United Kingdom
View profile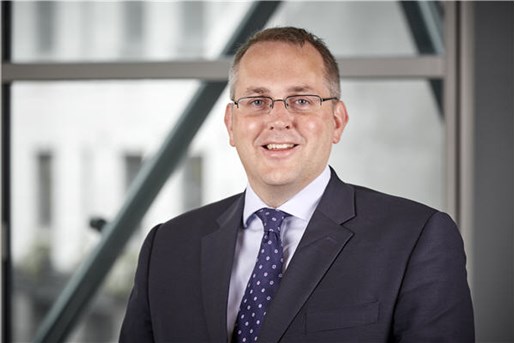 David Pygott
Partner, Global Investigations
London, UK
View profile