Read on for the latest news and updates in bribery and corruption, money laundering, fraud, cyber crime, sanctions, environmental, and health and safety.
---
Bribery and Corruption
The Serious Fraud Office (SFO) has announced that Anna Machkevitch has been charged for allegedly failing to supply documents required by the SFO, contrary to a Section 2 notice served under the Criminal Justice Act 1987. The charge is in connection with an ongoing SFO investigation into allegations of serious fraud, bribery and corruption in relation to the purchasing and retention of substantial mineral assets concerning Eurasian Natural Resources Corporation and its related companies.
Failure to comply with a Section 2 notice without reasonable excuse is a criminal offence and can result in up to a 6 month prison sentence and an unlimited fine. Ms Machkevitch is required to attend Westminster Magistrates Court on Friday 5 July 2019.
SFO, 14 June 2019
Money Laundering
Online gambling operator, Gamesys has been fined £1.2 million by the Gambling Commission after police found that three individuals had spent stolen money with the business. The investigation showed that Gamesys failed to comply with certain money laundering regulations such as establishing the source of customers' funds. The settlement agreed with the Commission will see Gamesys returning £460,472 of stolen money to victims and pay £690,000 as a payment in lieu of a financial penalty.
Yahoo Finance, 12 June 2019
The Gambling Commission has fined Platinum Gaming Ltd following money laundering and social responsibility failures. The investigation into Platinum Gaming Ltd commenced as a result of information given to the Commission following the conviction of one of Platinum Gaming's customers for fraud. The commission learnt how the convicted fraudster had spent £629,420 online using Platinum Gaming's platform. It was found by the Commission that Platinum Gaming had breached anti-money laundering regulations by not making sufficient enquiries into the original source of the customer's funds.
The Gambling Commission, 13 June 2019
China's central bank has announced that it wishes to strengthen and improve its co-operation with the rest of the world, including Europe, to reduce the risk of cross-border money laundering. It highlighted the importance of the flow of financial information, anti-money laundering regulations and asset recovery. This follows a recent report drafted by the global Financial Action Task Force which found that a "large amount of illicit proceeds flows out of China annually".
Reuters, 19 June 2019
The largest law enforcement Cryptocurrency Event in Europe was held at Europol from 12 to 14 June 2019 with over 300 experts in the field attending from both the private sector and law enforcement. The conference was held to find new means of closer future relationships between the two in order to minimise any cryptocurrency related crime through better methods of prevention and detection. Discussions were held on the legitimate benefits of cryptocurrencies and blockchain technology for investments, payments and value storage.
Europol, 14 June 2019
Fraud
Three individuals have been jailed for deliberately driving erratically in order to cause an accident before making a claim to their insurance provider, Hastings Direct. The insurer blocked the claims due to dash-cam footage and eye-witness accounts. City of London Police stated that the men were "solely focused on making a financial gain" for themselves.
BBC, 10 June 2019
KPMG have agreed to settle US Securities and Exchange Commission (SEC) civil charges to the tune of $50m relating to allegations that former partners of the firm had used stolen information in order to gain advanced warning of regulatory reviews of the firm's audits as well as cheating on training exams.
The SEC charged KPMG using an internal administrative order and so did not go to court. KPMG admitted to the SEC's findings and allegations.
SEC, 17 June 2019
The World Bank has debarred Dongfang Electronics Co. Ltd., a company providing electrical engineering, manufacturing and R&D services for "fraudulent practices" due to their involvement in a project in Liberia. The Bank announced that it had found two falsified letters which were submitted by Dongfang during the bidding process for the contract in Liberia. The letters reportedly falsely stated that Dongfang had been sanctioned to carry out the supply and installation of equipment by an equipment manufacturer, which is a fraudulent practice.
Dongfang will now be unable to partake in any projects which are financed by the World Bank for the next 15 months.
WorldBank, 12 June 2019
Cyber Crime
Daniel Kelley, 22, responsible for hacking Talk Talk in 2015 and costing the company £77m after the personal information of over 157,000 customers was stolen, has been sentenced to four years in youth detention. Investigations showed that bank account and sort code numbers were amongst the details that were stolen and Mr Kelley advertised the data for sale on the dark web for $1,450,000.
CPS, 10 June 2019
Europol has announced that a new decryption tool for the latest version of ransomware family GandCrab has been released free of charge. The tool works by decrypting information stolen and (subsequently encrypted) by hackers so that victims can avoid having to pay a ransom in order to retrieve their information. The tool was released in partnership with law enforcement agencies across Europe and the US and private partner Bitdefender.
Previous decryption tools for GandCrab ransomware have assisted approximately 30,000 victims to retrieve their data and has saved roughly $50m in unpaid ransoms.
Europol, 17 June 2019
Europol's European Cybercrime Centre ("EC3") has signed a Memorandum of Understanding with one of the world's leading providers of IT security solutions, NTT security. The memorandum indicates agreement between the two organisations to combine their resources in order to improve cyber safety for individuals, businesses and governments and to prevent cybercrime.
Europol, 14 June 2019
Sanctions
The EU Council has published a notice stating that it is considering maintaining the restrictive measures against 17 individuals for their actions in undermining or threatening the 'territorial integrity, sovereignty and independence of Ukraine'. The individuals were designated in the Annex to Council Decision 2014/145/CFSP and in Annex I to Council Regulation (EU) No 269/2014.
Europa, 7 June 2019
The House of Commons Foreign Affairs Committee's view in the report is that the Government does not have a clear strategy for sanctions and that little thought has been had in relation to the UK's priorities. Some of the questions that were asked included:
What are the costs and benefits of divergence on key sanctions regimes?
How can the UK make the most of its power in financial services?
Where do the UK's interest most closely align with those of our key international partners?
It was also stated that the UK should take the opportunity to become a global leader in sanctions policy.
Parliament.UK, 12 June 2019
The Financial Markets Law Committee has published a report examining the legal uncertainty caused by the US's withdrawal from the nuclear deal with Iran and the re-imposition of US sanctions as well as the EU's expansion of the Blocking Regulation to cover the re-imposed US measures.
The report seeks to provide clarity on the legal uncertainty caused by the re-imposition of the sanctions and their extra-territorial application by giving recommendations on issues of legal uncertainty and illustrating key areas of risk to EU businesses and individuals.
FMLC, 14 June 2019
Bank Mellat and the UK government have reached an undisclosed settlement in relation to a £1.25bn damages claim following a dispute that arose over sanctions and the Iranian bank's alleged links to Iran's nuclear programme. The settlement comes six years after the UK Supreme Court held that the UK's designation of the bank as a sanctions target in 2009 was unlawful. Bank Mellat, which is 20% owned by the Iranian government, had argued that the sanctions had damaged its reputation and goodwill in Britain and abroad, and in turn had caused significant losses. The settlement was agreed shortly before the case was due to be heard by the High Court in London.
Reuters, 18 June 2019
Environmental
A 44 year old man from Maidenhead, Berkshire was held by Thames Valley Police at Eton Wick on 21 May in connection with large scale illegal waste tipping across Surrey, west London, Buckinghamshire, Kent and Hampshire. A tipper lorry and van involved in the operation was also seized.
Gov.uk, 5 June 2019
BioConstruct NewEnergy Ltd has been fined a total of £19,670 after pleading guilty to offences involving odour pollution from its plant in Middlesbrough. During an inspection, officers discovered around 30 large containers of pink liquid which the company were storing illegally. Only after testing could the company confirm the liquid was non-hazardous.
Gov.uk, 7 June 2019
Barry Connally, director of Rhino Recycling Limited was given a suspended prison sentence after operating a waste treatment facility on the QinetiQ Industrial Estate in Pershore illegally without the necessary environmental permits.
Gov.uk, 14 June 2019
Health and Safety
B.S. Graves (Electrical) Limited has been fined £25,000 and ordered to pay costs of £6,500 after an investigation by the Health and Safety Executive found that sensors for a roller shutter door were incorrectly wired and no longer functioned as the door opened. The fault tragically resulted in a woman being fatally crushed. It was found that the door was actually inspected by B.S. Graves (Electrical) Limited a month before the incident but they did not check the operation of the safety sensors.
Health & Safety Executive, 10 June 2019
Chevron have been fined following an incident in 2011 at an oil refinery in Pembroke in which four contractors were killed and a fifth suffered life changing burns in an explosion. The workers were draining a chemical storage tank when flammable gases inside the tank ignited. Before the explosion a Chevron worker conducted a gas test which demonstrated the flammable atmosphere but this was either miscommunicated or "not understood".
B&A Contracts, a specialist cleaning company who employed two of the workers, was also find £120,000 for health and safety breaches. Chevron owned the refinery at the time of the incident, but ownership changed to Valero in August 2011. Chevron will pay the fine and court costs of £1million.
SHP, 7 June 2019
The incident happened on 20 January 2017 as workers were constructing a piling platform from expanded polystyrene blocks. Andrew Stuart was hit by one of the blocks which slipped from an excavator bucket and sustained three fractured vertebrae.
The HSE investigation found that the lifting operation had not used appropriate lifting accessories. Bam Nuttall Limited pleaded guilty to breaching section 2 (1) of the Health and Safety at Work etc Act 1974 and was fined £833,333 plus costs of £5,478.22.
SHP, 13 June 2019
Craig McEwan was fatally injured in 2018 as he was working on top of a tank and became trapped between a moving gantry crane and a metal chimney.
The HSE investigation found that Tesla had failed to implement measures to prevent being hit by the overhead crane or ensure that the crane could not be operated while workers were in the area where they would come into contact with it.
Tesla Engineering Ltd pleaded guilty to breaching Section 2(1) of the Health and Safety at Work etc Act 1974 and fined £400,000 plus costs of £7,546.72
SHP, 11 June 2019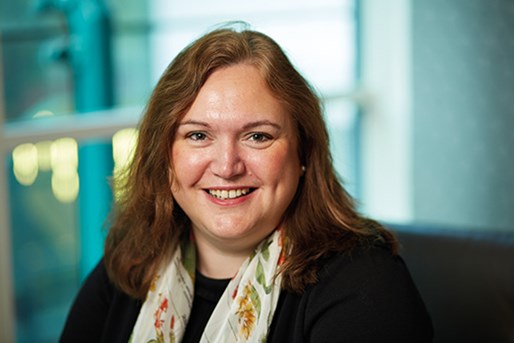 Nichola Peters
Partner, Head of Global Investigations/Inquiries
London
View profile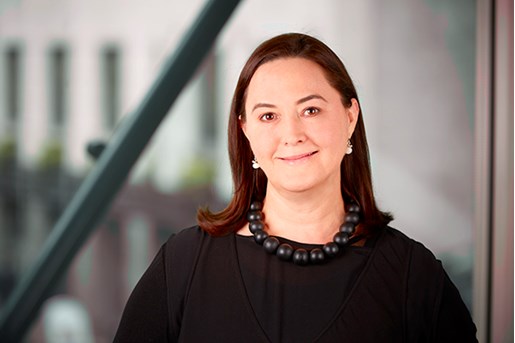 Michelle de Kluyver
Partner, Global Investigations
London, UK
View profile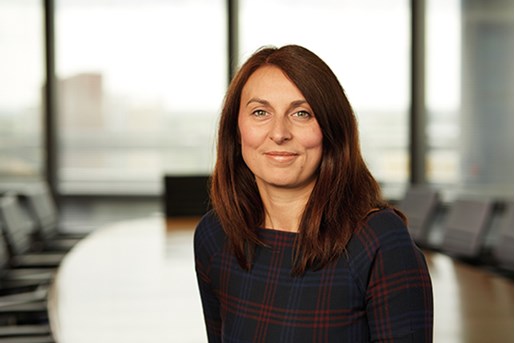 Erin Shoesmith
Partner, Health & Safety United Kingdom
View profile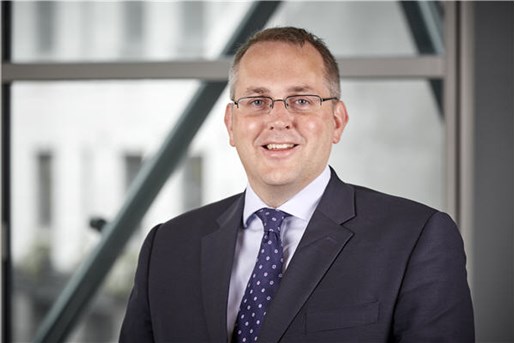 David Pygott
Partner, Global Investigations
London, UK
View profile