Read on for the latest news and updates in bribery and corruption, money laundering, fraud, cyber crime, sanctions, FCA enforcement, environmental, and health and safety.
---
Bribery and Corruption
The US Securities and Exchange Commission ("SEC") has charged Walmart Inc. with violating the Foreign Corrupt Practices Act 1977 by failing to operate a sufficient anti-corruption compliance program. The SEC order found that, following the retailer's rapid international growth,.it had failed to sufficiently investigate or mitigate anti-corruption risks in foreign subsidiaries such as India and China, where payments were being made to foreign government officials. Insufficient compliance, training and accounting controls were also found to exist within the company.
Under a non-prosecution agreement, Walmart consented to paying more than $282m as a financial settlement, in payments to settle both the SEC's charges and a parallel criminal charge from the US Department of Justice.
SEC, 20 June 2019
Money Laundering
The governments of Jersey, Guernsey and the Isle of Man have jointly announced plans to develop international standards of accessibility and transparency in relation to their central registers on the beneficial ownership information of companies. The announcement provides for three stages that are consistent with the EU's approach under the Fifth Money Laundering Directive ("5ML").
The interconnection of the islands' registers which show beneficial ownership with those within the EU, to allow for better access by law enforcement and Financial Intelligence Units.
Access for certain businesses to enable corporate due diligence
Increased public access in alignment with 5ML.
Gov.Je, 19 June 2019
The Council of the European Union (Economic and Financial Affairs) has formally adopted a directive to strengthen the legal framework that will enable law enforcement cooperation and will provide state authorities with timely access to necessary financial information required to prevent and investigate possible serious crime and terrorism. The adoption of the Directive aims to improve cooperation between national authorities and safeguard data protection.
Europa, 18 June 2019
The Law Commission has reported that low quality Suspicious Activity Reports (SARs) being submitted to the UK's Financial Intelligence Unit are undermining the UK's ability to tackle money laundering and terrorist financing. The report published lays out recommendations to improve the AML regime, including creating an advisory board, implementing a standardised form for the submission of SARs (by a new online SAR form), and providing new statutory guidance on the key concepts underpinning the regime.
LawCom, 18 June 2019
HM Treasury has issued an advisory notice on anti-money laundering and counter-terrorist financing controls in overseas jurisdictions. Specifically, the advisory notice advises firms to consider Democratic People's Republic of Korea and Iran as high risk countries, requiring enhanced due diligence. Furthermore, the notice advises firms to consider enhanced due diligence measures in transactions associated with The Bahamas, Botswana, Cambodia, Ethiopia, Ghana, Pakistan, Panama, Sri Lanka, Syria, Trinidad and Tobago, Tunisia, and Yemen.
HM Treasury, 24 June 2019
Fraud
The Court of Appeal has upheld the acquittal of former Barclays chief executive John Varley over fraud charges related to the bank's emergency cash raising during the financial crisis.
The Serious Fraud Office's prosecution had initially charged Varley with two counts of conspiracy to commit fraud by false representation, alleging that Varley used sham advisory deals to hide extra fees paid to Qatar in 2008 to help Barclays secure a £3.9bn investment. However, the Court of Appeal judges agreed with a lower court's initial ruling that the SFO's evidence was insufficient to continue with the case. Three further former Barclays executives charged alongside Mr Varley are to be retried at a later date.
Reuters, 21 June 2019
Cyber Crime
The council of the EU has hosted the US in Bucharest, Romania to discuss the importance of swift cross border information sharing and access to electronic evidence, security in cyberspace and specific threats to aviation security (including unmanned air craft systems). The parties also acknowledged the EU's recent approval of a mandate enabling the European Commission to negotiate directly with the US to facilitate the cross border access to e-evidence.
DOJ, 19 June 2019
Europol has announced that a new decryption tool for the latest version of ransomware family GandCrab has been released free of charge. The tool works by decrypting information stolen and (subsequently encrypted) by hackers so that victims can avoid having to pay a ransom in order to retrieve their information. The tool was released in partnership with law enforcement agencies across Europe and the US and private partner Bitdefender.
Previous decryption tools for GandCrab ransomware have assisted approximately 30,000 victims to retrieve their data and has saved roughly $50m in unpaid ransoms.
Europol, 17 June 2019
Sanctions
The Court of Appeal has found that the UK government's decision to authorise arms sales to Saudi Arabia was unlawful, because the government failed to assess the "clear risk" that the weapons might be used in a serious violation of international humanitarian law in the conflict in Yemen. The Court found that the government had "made no concluded assessments of whether the Saudi-led coalition had committed violations of international humanitarian law in the past, during the Yemen conflict, and made no attempt to do so" when considering export licence applications.
The Court ruled that export licensing decisions for arms exports to Saudi Arabia should be reviewed but that existing licences would not be immediately suspended. The Department for International Trade is now required to reconsider the decisions made about those licences and has stopped new registrations for 6 Open General Export Licences. The government is seeking permission to appeal against parts of the judgment.
Gov.uk, 25 June 2019
President Trump has issued a new Executive Order imposing further sanctions on Iran, partly in response to recent actions in the Strait of Hormuz and the downing of an American surveillance drone last week. The Order imposes asset freezes and blocking measures on Iran's Supreme Leader Ayatollah Ali Khamenei and his office, as well as on any person appointed by him as a state official or head of an Iranian entity or any person that has materially assisted, sponsored or provided support for such persons.
The Executive Order includes powers for the US to impose secondary sanctions on non-US persons who knowingly facilitate significant transactions with those listed persons. Eight commanders of the Islamic Revolutionary Guard have also been listed as US sanctions targets under existing measures.
White House, 24 June 2019
FCA Enforcement
Speaking before the Treasury Select Committee, the head of the FCA, Andrew Bailey, explained that flawed rules and failures in communication were responsible for allowing a series of issues with the £3.7bn Woodford investment fund to go unaddressed for weeks. Mr Bailey explained that as well as issues with the UCITS (Undertaking for Collective Investment in Transferable Securities) rules, the FCA did not respond to warnings from the Guernsey Regulator in sufficient time due to communication issues at junior level.
Independent, 25 June 2019
Environmental
Southern Water has agreed to pay a £126 million penalty to Ofwat, the economic regulator for the water sector, following serious failures in the operation of its sewage treatment sites and for deliberately misreporting its performance. The Environment Agency has also undertaken a separate criminal investigation into suspected permit breaches.
Gov.uk, 25 June 2019
Biffa Waste Services Ltd has been convicted of breaking the law of overseas exports,for sending to China waste collected from households, including usednappies and food packaging that the company claimed was waste paper. Exporting such unsorted household recycling has been banned since 2006.
Gov.uk, 24 June 2019
Health and Safety
Camgrain Stores Ltd has been fined £180,000 following an incident in July 2016 when a worker was fatally hit by a lorry at their site in Cambridgeshire.
Mr Orlopp was walking across the site from the control room when he walked in front of a moving lorry and was fatally injured. The HSE investigation found that the company had failed to ensure that pedestrians and vehicles were moving safely around the site and that measures were not in place to prevent employees walking in areas where large vehicles were moving.
HSE, 19 June 2019
On 24th September 2015 a worker stepped off a raised edge on a mezzanine deck at Southampton docks and fell 2.5 meters sustaining multiple fractures to his foot and wrist.
The HSE investigation found that Red Funnel Ferries should have lowered the deck or raised the edge protection barriers to eliminate the risk of falling from height, fining them £30.000 for the offfence.
HSE, 17 June 2019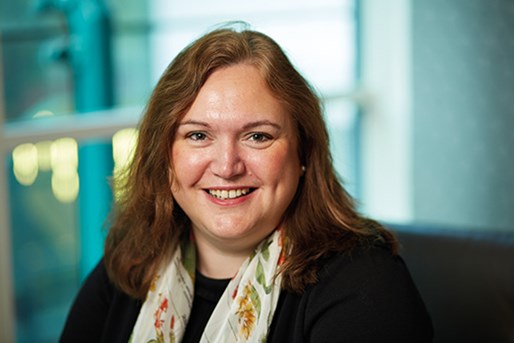 Nichola Peters
Partner, Head of Global Investigations/Inquiries
London
View profile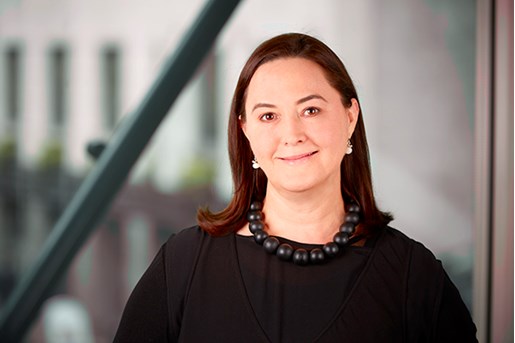 Michelle de Kluyver
Partner, Global Investigations
London, UK
View profile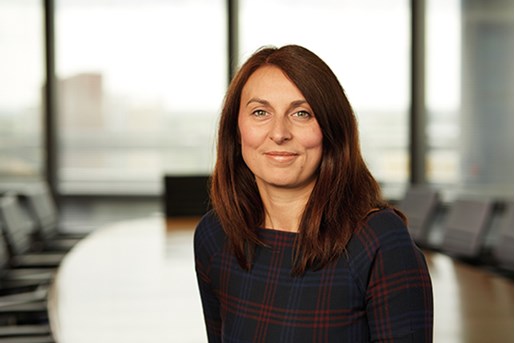 Erin Shoesmith
Partner, Health & Safety United Kingdom
View profile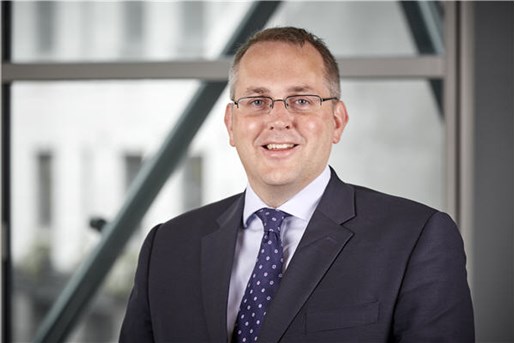 David Pygott
Partner, Global Investigations
London, UK
View profile