Our Construction and Engineering team bring you a Summer round-up of developments affecting the construction sector.
---
Termination and liquidated damages – Triple Point Technology Inc v PTT Public Company Ltd
We consider the recent Court of Appeal judgment which moves away from the previously accepted orthodox position on liquidated damages on termination, and has an impact on the drafting of LDs provisions and on the decision whether to terminate an existing contract.
Introduction to the new VAT reverse charge
Amidst concern as to the lack of awareness in the construction industry about the new VAT reverse charge on construction services which is due to come into force on 1st October, we set out an introductory briefing on the key points to be aware of.
Tears for Mears
In the absence of a contractual definition, what constitutes Practical Completion? We review recent guidance from the TCC in the case of Mears Ltd v Costplan Services (South East) Limited.
Payment for off-site materials in Scotland
Given the increasing trend towards off-site manufacturing, we look at the position under Scots common law on the passing of ownership of goods and materials and highlight the differences between Scots and English law in this regard.
The perils of not getting it down on paper
A recent case on architect's duties highlights the importance of documenting the design brief (and any changes to it) and of keeping detailed and legible records.
Don't forget to complete the contract
"Actions speak louder than words" is the message from the courts in two recent cases in which contracts have been found to exist even though, in one case, the terms had not been formalised in writing, and in the other an agreed contract had not been executed by the Employer.
Mitigation of Risk
In this guest piece, Paul Wilson of Whorlton Functional Safety Engineering Ltd considers the current lack of experienced engineering resources in the UK and suggests how the risks that this creates can be mitigated.
Your disclosure obligations
A briefing on the current Disclosure Pilot in the Business and Property Courts, including a review of the decision in UTB LLC V Sheffield United which clarifies how the Pilot will be applied to cases where a disclosure order was made prior to the Pilot coming into effect in January 2019.
Building our future
The UK construction sector is facing a prolonged skills shortage which is predicted to worsen in the next decade. In this thought provoking article we consider what can be done to address this issue.
Failure to comply with the NEC time bar
The recent case of Sitol v Finegold highlights the need for parties to be aware of and comply with contractual provisions governing time limits for the referral of disputes – or risk their claim being time barred. It also provides helpful guidance on the circumstances in which a dispute may be considered to have crystallised.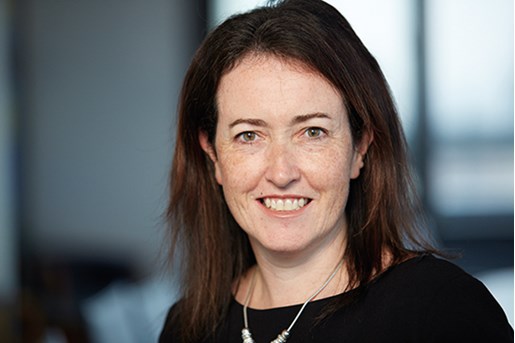 Nancy McGuire
Head of Construction and Engineering
United Kingdom
View profile