Welcome to March's newsletter from Addleshaw Goddard's Africa Business Group.
---
Africa - Corporate
This month's newsletter focusses on the important trading and investment ties between Africa and the countries of the Middle East.
Despite a small drop in 2017, the UAE remains one of the largest contributors of foreign direct investment into Africa and is the largest emerging-market provider of FDI to Africa other than South Africa according to data from EY and FDI Markets. This continued interest in Africa from the UAE reflects an ongoing trend of investment from the wider Middle East region, particularly from Saudi Arabia and Qatar, into Africa as Middle Eastern investors seek greater returns from some of the fastest-growing economies in the world and Middle Eastern governments seek greater geo-political influence over key strategic regions and sectors, as well as food security due to their lack of domestic sources and producers.
In addition to regions that have historically seen large amounts of investment thanks to historic cultural and trading ties to the Middle East, such as the countries of North Africa and the Horn of Africa, Middle Eastern governments and investors are also showing increased interest in the countries of Sub-Saharan Africa, particularly East African countries as they seek to diversify investments and gain access to the fast-growing middle class consumer bases across the continent.
Middle Eastern investors have focussed on sectors where they can bring experience and expertise such as energy, transport and logistics and telecommunications. Whilst investments in these strategic sectors can cause disquiet with native populations and opposition parties, and can lead to these countries coming into competition with an ever more dominant China, for example in relation to the Doraleh Port Terminal in Djibouti, we expect to see continued interest in Africa from the key players in the Middle East as they continue to seek access to the growing economies of Africa.
Please see below our round-up of the latest news on Middle Eastern investment activity in Africa.
News
A legal tussle over a strategic African port sets up a challenge for China's Belt and Road plan
It's been exactly a year since the Dubai-based port operator DP World accused Djibouti of illegally seizing control of the Doraleh Container Terminal (DCT) it operated in the northeast Africa country. The move triggered denunciation from Emirati officials, kick-started a succession of legal battles that have spanned the globe, and brought into focus China's deepening role in the Horn of Africa.
It all started in 2004 when DP World signed a 30 year concession agreement with Djibouti to exclusively design, build and manage the geo-strategic terminal, but right from the commencement of operations in 2006, relations between the two sides became fractious, with officials in the tiny African state campaigning to renegotiate the terms of the deal. In 2012 Djibouti accused the global ports operator of paying bribes to secure the deal, and launched an arbitration case in London after out-of-court negotiations fell apart.
Saudi Arabia's $10bn investment in SA to bring new refinery
Minister of Energy Jeff Radebe and Saudi Minister of Energy, Industry and Mineral Resources Khalid Al-Falih announced on Friday that the Arab kingdom's $10bn investment in South Africa would come in the form of a new crude oil refinery and petrochemical plant.
The two ministers held bilateral talks in Pretoria on Friday morning to discuss the details of the $10bn investment announced in July of 2018. They also discussed the possibility of Saudi Aramco using the tanks at Saldanha to store crude oil.
Airtel Africa gets $200-million investment from Qatar Investment Authority
Airtel Africa will raise $200 million, or around Rs 1,420 crore, from Qatar Investment Authority (QIA) through an issue of primary shares, Bharti AirtelNSE 1.38 % said in a statement on Wednesday.
The funds will be used to reduce the Africa unit's debt, thereby also strengthening Bharti Airtel's consolidated books. It will help the UK-based holding company of Airtel's Africa operations cut its net debt to roughly $3.5 billion, the mobile phone operator counted among the world's top three.
Somaliland Leads In Foreign Direct Investment to UAE
According to the UAE Ministry of Foreign Affairs, the country's FDI outflows for the financial year 2017/2018 amounted to US$11.52 billion dollars, US$2.58 billion going to the Persian gulf country.
Canada and India were second and third in the destination list of UAE's FDI's with outflows of US$1.68 billion and US$1.28 billion.
Somaliland led as the investment destination for UAE in Africa followed by Egypt.
Eni to farm out stake in Block A5-A offshore Mozambique to QP
Eni has agreed to farm out a stake of 25.5% in Block A5-A, a deep offshore Mozambican exploration block located in the Angoche basin, to Qatar Petroleum (QP), for an undisclosed price.
Block A5-A was awarded to Eni in consortium with South Africa-based Sasol by the Mozambican government in October 2018 during the African country's fifth competitive licensing round.
Saudi Arabia in talks to build oil refinery in South Africa
Saudi Arabia is in talks to build an oil refinery in South Africa as part of a pledge to invest as much as $10 billion in Africa's most developed economy.
Joint studies for a refinery and petrochemical complex will be conducted by state oil giant Saudi Aramco and South Africa's Central Energy Fund, energy ministers from the two countries said in Pretoria on Friday.
Cross-border loan transactions from a South African perspective
Click here to read Bowmans law - March 2019 article
Invest Africa
Invest Africa is Africa's leading membership organisation for companies and investors operating on the Continent, using sixty years' experience to provide our members with unique information and exposure to business opportunities across Africa. Our vision is to play a central and influential role in Africa's socio-economic growth by guiding sustainable capital towards key prospects on the continent.
As the trusted entry point into Africa, we support and connect business and investment through a unique range of services and events, and our high standards consistently enact our belief that a responsible and profitable private sector has a crucial role to play in Africa's development.
If you would like any further information, please contact Carine Kazadi.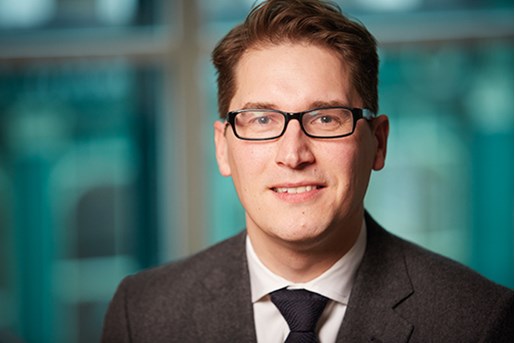 Chris Taylor
Head of Region - Africa, Mergers and Acquisitions London, UK
View profile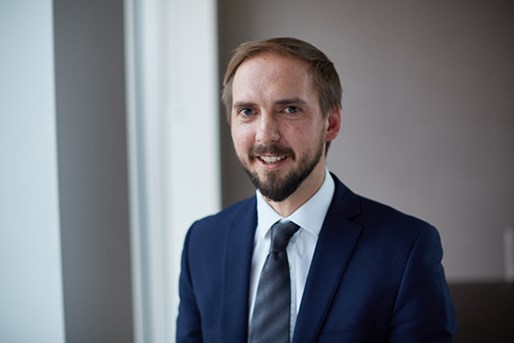 Nick Ashcroft
Partner, Dispute Resolution United Kingdom
View profile