Welcome to February's newsletter from Addleshaw Goddard's Africa Business Group.
---
Africa - Brexit
With 29 days to Brexit as we write, this issue looks at the risks and opportunities for African trade and investment of the UK leaving the EU, from the perspective of investors and government.
A trade deal between SA and the UK may be on its way, but what are the prospects for smaller African economies, not seen as priorities for UK negotiators? Might transitional measures save their trade deals, as suggested by Namibia's EU Ambassador? Or are they being pressurised to clinch deals, as alleged by campaigners. More broadly, how might a No Deal Brexit affect Africa and what are the prospects for UK tourism to SA post Brexit?
News
Davies working 'double time' to seal trade deal for SA post-Brexit
Department of Trade and Industry Director General Lionel October told Parliament on Wednesday that Minister Rob Davies was working with his United Kingdom counterpart George Hollingbery to seal a post-Brexit trade regime by the first week of March.
Speaking to Parliament's portfolio committee on trade and industry, October said Davies was working double time with a technical team to ensure that South Africa would have a soft landing from the UK's exit from the European Union and its trade regime, minimising impact on trade between SA and the UK.
Brexit: UK 'forcing poor nations into risky trade deals'
Ministers accused of pressure on developing nations to 'sign up blind' – without knowing if rollover deals will prove to be second rate
Some of the world's poorest countries are being forced to agree potentially damaging trade deals with the UK by government "threats" in the rush to Brexit, campaigners say.
The Brexit Effect – Travel And Tourism
The wise businessperson will be considering the broader effects of Brexit, not just on the economy in the United Kingdom, but on a global level, where the UK's influence is felt. This is certainly true for the South African market, in particular, the hospitality sector.
Britain is one of South Africa's top five source markets for travel, however, the slightest change in the economic climate can negatively impact local businesses, especially SMEs whose profit margins can be small, but also larger concerns that need consistent growth in order to ensure job sustainability. Bear in mind that many of SA's citizens have their ancestral roots in the UK and, conversely, there are many South Africans living in the UK; this also promotes travel between the two nations, since some may travel as frequently as annually to see friends and family.
What Brexit means for SA
The date of the UK's withdrawal from the EU is drawing ever nearer. How it will affect SA is yet to be seen, but the UK says that, regardless, it is pushing for closer economic ties with Africa
British Prime Minister Theresa May parroted the phrase "Brexit means Brexit" with shrill insistence in the weeks following the UK's shock decision in 2016 to leave the EU. But with the country's departure on March 29 looming, what that actually means still remains frighteningly unclear.
Months of painstaking negotiations between the EU and the UK have resulted in a withdrawal agreement that very few people want. In parliament it was rejected by a record 230 votes, including those of 118 rebel MPs from May's ruling Conservative Party.
An African opportunity for post-Brexit Britain
Lusaka — The World Economic Forum's (WEF) annual meeting in Davos has long been the political and business world's equivalent of the Vanity Fair Oscar party: by invitation only, it is a place to be seen. This year, however, it should also be a place for the world — and especially a Brexit-bound United Kingdom — to reconsider its approach to Africa.
Having faced growing criticism for the event's perceived elitism in the last few years, the WEF has been trying to revitalise Davos as a jumping-off point for innovation and action for the common good.
How a no-deal Brexit would affect developing economies
The British Parliament on Tuesday January 29 gave Prime Minister Teresa May the authority to freshly negotiate a Withdrawal Agreement with the EU just one week after it rejected by a resounding 432 votes to 202, making the odds of a no-deal Brexit greater than ever.
Having survived a motion of no-confidence, PM May had less than 70 days to devise an alternative exit plan that MPs could support. Without such an alternative, the UK would then under Article 50, leave the EU without an agreement on March 29.
Brexit: Africa least of UK's worries
Windhoek – The United Kingdom (UK) will give priority to huge markets such as the US, Japan and China, leaving African markets at the bottom of the priority list should the UK, which has less than three months to exit the European Union (EU), says Namibian Ambassador to the EU, Dr Kaire Mbuende.
But, he said, when it comes Southern African countries, there can be a continuation of transitional measures even in the case of a Brexit no-deal because of their bilateral nature with the UK, which includes the Economic Partnership Agreement signed in 2016 between the EU and Southern African Development Community member states.
CDC plans $1bn post-Brexit investment drive in Nigeria
The United Kingdom's development finance arm, CDC Group Plc, may invest more than $1bn in Nigeria over the next four years as the government looks to increase business ties with Africa after it leaves the European Union in March.
According to Bloomberg, CDC, which has investments ranging from listed Nigerian banks to an Ethiopian wine maker and a bakery in Zimbabwe, aims to put as much as $4.5bn into the continent in that time, which would almost triple its existing African portfolio of roughly $2.6bn.
Despite Brexit uncertainty, Africa can be a major economic partner to the UK and Europe
The UK wants to be Africa's biggest investor, but there's a lot of catching up to do. And don't forget the elephant in the room – Brexit. Theresa May's first visit to Africa earlier this year was a welcome reboot of relations. She visited South Africa, Nigeria and Kenya as the first British leader to visit sub-Saharan Africa in five years. The purpose of the trip was to reignite trade relations, and the Prime Minister set one clear goal: the UK should become Africa's biggest foreign investor within four years – writes Zambian entrepreneur Zuneid Yousuf .
Africa is certainly open for business. As chairman of MBI Group, a privately-owned group of companies rooted in Zambia and active across three continents, I have witnessed first-hand the growth and development of the economies of Southern Africa. It is now far easier to do business in many regions across the continent, and African businesses represent an extremely attractive prospect for foreign direct investment.
Africa risks losing access to $2bn UK market annually in case of no Brexit deal
In case of a no-deal Brexit, Africa would lose access to UK markets, worth $2 billion annually according to Dirk Willem te Velde Director of SET Programme.
Willem says the United Kingdom is the 2nd largest investor in Africa (FDI stock $55bn in 2016). African goods exports to the UK were $17 bn in 2016. The UK and African countries have implemented many valuable aid & trade measures to foster the relationship.
But, in case of a no-deal Brexit and if UK parliament won't be able to pass legislation in time to roll over existing FTAs and preference schemes and without further action, African exports could face World Trade Organization (WTO) terms and risk losing preferential access worth $2bn annually.
International Women's Day Event - 5 March 2019
International Women's Day celebrates the social, economic, cultural and political achievements of women. Addleshaw Goddard's Africa Business Group in collaboration with the Africa Advisory Board of Save the Children UK invites you to a panel and networking event on Tuesday 5th March which will showcase and celebrate notable women who work in Africa or are involved in initiatives relating to the continent. Following the panel, there will be drinks, canapés and entertainment from DJ Cuppy.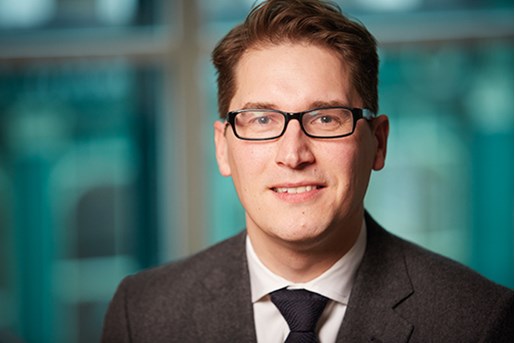 Chris Taylor
Head of Region - Africa, Mergers and Acquisitions London, UK
View profile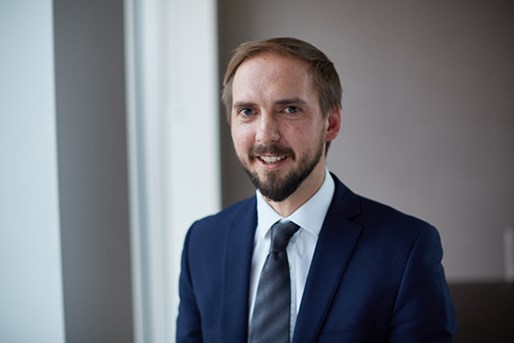 Nick Ashcroft
Partner, Dispute Resolution United Kingdom
View profile