A region on the rise - May 2019
---
Welcome to this month's newsletter from Addleshaw Goddard's Africa Business Group. We hope you enjoy reading a selection of some of the most interesting business news and articles from around the continent.
Please visit Addleshaw Goddard's dedicated Africa site for more information about doing business in Africa and how Addleshaw Goddard can support you.
Africa - Dispute Resolution
This month's newsletter focusses on topical issues in relation to dispute resolution within the African continent.
With investors showing a continued interest in the development of core sectors and industries throughout Africa, it is inevitable that commercial disputes will arise which require resolution. To facilitate the process, dispute resolution and enforcement mechanisms should be considered at the outset of any transaction, for instance by incorporating contractual provisions which will determine the nature, governing law, location and procedure of any dispute.
It is commonly felt that resolving disputes through the local courts can prove challenging due to the risk of delays, lack of transparency and impartiality, in the hearing of and determination of cases. As such, alternative dispute resolution is often the preferred option for settling disputes.
As part of an increasing trend towards ADR in Africa, certain national courts are piloting their own initiatives. In Kenya, for instance, citizens are being encouraged to exhaust ADR mechanisms such as mediation before issuing proceedings.
In addition, a significant recent rise of arbitration in Africa has been supported by an increasing number of institutions operating on the continent, and a trend of initiatives to encourage the conduct of arbitration there. Rwanda, Kenya, South Africa and Mauritius are examples of countries which are positioning themselves at the forefront of this legal development, with their Governments creating formal legal structures to facilitate international arbitration business. In April, Morocco saw the opening of a new African Court of Mediation and Arbitration (CAMAR), the first of its nature on the continent, which aims to handle disputes involving African states and multinationals.
At present, despite these efforts, most parties continue to turn to the more established arbitration centres (such as London, Paris, Geneva and Washington) to resolve their African-related disputes, and African counsel and arbitrators continue to be underrepresented within them. A further modernisation of domestic arbitration laws and infrastructure, as well as an emphasis on training lawyers and the judiciary in arbitration-related issues, are key in ensuring the continuation of this recent growth.
Please see below our round-up of the latest news on dispute resolution activity in Africa.
News
Kenyans asked to exhaust alternative dispute resolving mechanisms
Deputy President William Ruto has asked Kenyans to pay a focus on exhausting alternative dispute resolving mechanisms before seeking redress in courts.
He said the move would ease pressure on the judiciary, thereby reducing case backlogs.
Addressing the Executive Committee of the African Ombudsman and Mediators Association breakfast meeting at his Karen residence on Friday, Dr Ruto said good governance demands that the citizen has ample opportunity to participate and obtain redress without delay or undue cost.
Reprieve for business as mediation cuts case settlement to two months
The Judiciary's arbitration and mediation programme has slashed the time it takes to settle cases in Kenyan courts to about two months, a review shows, offering relief for businesses and individuals hard-hit by lengthy and costly litigation.
A total of 243 cases worth Sh3.8 billion were settled under the programme within 66 days on average over the three months to January this year.
"The reduction in the time of resolution of cases will go a long way in enhancing the ease of doing business in the country," the Judiciary said.
AfAA and the coming of age of Africa arbitration
Mayer Brown's Joseph Otoo reports on developments at this month's first African Arbitration Association conference, at a time when the African arbitration market is pushing to attract more cases.
On 3 and 4 April 2019, the African Arbitration Association (AfAA) held its first annual international arbitration conference in Kigali, Rwanda. AfAA is a non-profit private-sector led association created to promote international arbitration and other forms of international dispute resolution in Africa. If there was any doubt about the potential of international arbitration in Africa, this conference laid those doubts to rest. The attendees came not only from Africa, but from around the world, all interested in being a part of and positively contributing to ensuring arbitration has a bright future on the continent.
Diverging attitudes to international arbitration in East Africa
Recent developments show a diverging approach between neighbouring states in East Africa to international arbitration. James Freeman and Katrina Limond of Allen & Overy consider the different stances, potential causes and impact on the future of foreign investment and international arbitration in the region.
International arbitration has fallen out of favour in Tanzania. In 2017, the Tanzanian government introduced legislation affecting investor rights in mining and other extractive industries, including giving the government the right to re-negotiate 'unconscionable terms' in existing contracts. This led to questions of whether investors would look to international arbitration as a means of recourse. Late in 2018, however, the Public Private Partnership (Amendment) Act (the PPP Act) came into force, which requires foreign investors to resolve disputes through domestic courts, not international arbitration
Africa: Rugege Roots for Arbitration in Dispute Resolution
Africa's corporate organisations should seek the services of arbitrators in resolving their disputes, Chief Justice Prof. Sam Rugege said.
Rugege made the call yesterday while opening a conference of International Arbitration in Kigali.
The first annual conference, co-organised by African Arbitration Association (AfAA) and Kigali International Arbitration Centre (KIAC), brought together over 300 participants.
Arbitration in Africa: New Perspectives Shape the Legal Landscape
With Arbitration Week under way, Leaders League looks at the development of arbitration in Africa.
All specialists on the subject agree: arbitration is developing at an unprecedented rate in Africa. However, while the number of cases in the region is on the up, the way African arbitral tribunals manage them and the effective application of rights still leave a lot to be desired.
South Africa set to take on a more prominent role in international arbitration
South Africa has taken steps to position itself as a strategically pivotal player in the investment arbitration, with recent legislation that enhances its credentials as a seat and venue for international arbitrations, say Tom Lidstrom of Linklaters and Sarah McKenzie and Kirsten Wolmarans of Webber Wentzel.
The previous arbitration legislation in South Africa was largely out of step with the evolving needs of investors. To remedy this deficiency the International Arbitration Act No. 15 of 2017 was enacted, creating a modernised arbitration framework in tandem with an already efficient, effective and impartial judicial system.
African Mediation & Arbitration Court opens in Morocco
The African Court of Mediation and Arbitration, CAMAR by its French acronym, has just opened in Marrakech, Morocco. It will intervene to settle disputes involving Africans at the continental level.
The project to set up CAMAR was finalized at a constitutive congress held in Marrakech, on April 5.
The Court, the first of its kind in the continent, will handle disputes involving states, African companies and multinationals operating in the continent. Such disputes were so far settled at the level of the arbitration courts of The Hague, Paris or London, which generally serve as a reference in the settlement of disputes on the continent.
Dhibouti joins ICSID
International investors in Djibouti will have greater protection for their activities, following Djibouti's signature of the ICSID Convention, signing it up to the World Bank's dispute settlement body.
Djibouti has become the 163rd country to become a member of the International Centre for the Settlement of Investment Disputes (ICSID) – the World Bank's dispute resolution body.
Africa Mining The Value of Alternative Dispute Resolution
International commercial arbitration and international investment treaty arbitration both offer effective and efficient alternative dispute resolution mechanism to assist with Africa mining related disputes and avoid some of the downsides often associated with judicial resolve.
When a mining project does not run according to plan, there is an immediate increase in the probability of disputes rising across all levels of the mining operations with parties in various jurisdictions. Given the potential complexity of disputes in the mining sector, careful consideration must be given to how disputes should be best dealt with in contractual agreements.
Bowmans Law - Article
Bowmans is a leading African law firm. Its track record of advising clients in the fields of corporate law, banking and finance law and dispute resolution, spans over a century.
With 400 specialised lawyers, Bowmans is differentiated by its independence and the quality of legal services it provides. The firm advises clients (including corporates, multinationals and state-owned enterprises across a range of industry sectors as well as financial institutions and governments) throughout Africa from six offices in four countries.
If you would like further information, please contact Patricia Fokuo or click here to access Bowmans' website.
Please click below to read the articles:
Invest Africa
Invest Africa is Africa's leading membership organisation for companies and investors operating on the Continent, using sixty years' experience to provide our members with unique information and exposure to business opportunities across Africa. Our vision is to play a central and influential role in Africa's socio-economic growth by guiding sustainable capital towards key prospects on the continent.
As the trusted entry point into Africa, we support and connect business and investment through a unique range of services and events, and our high standards consistently enact our belief that a responsible and profitable private sector has a crucial role to play in Africa's development.
If you would like any further information, please contact info@investafrica.com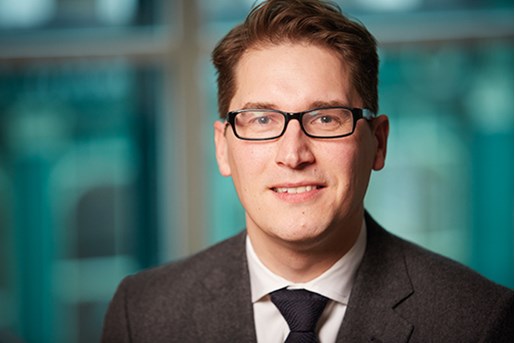 Chris Taylor
Head of Region - Africa, Mergers and Acquisitions London, UK
View profile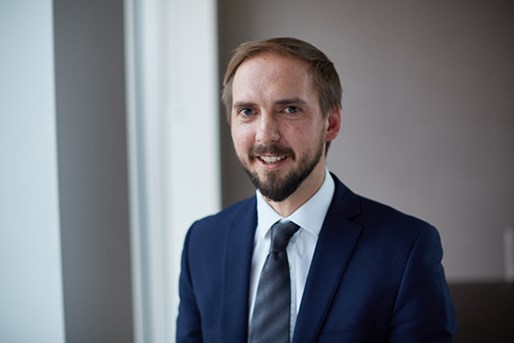 Nick Ashcroft
Partner, Dispute Resolution United Kingdom
View profile