A region on the rise - June 2019
---
Welcome to this month's newsletter from Addleshaw Goddard's Africa Business Group. We hope you enjoy reading a selection of some of the most interesting business news and articles from around the continent.
Please visit Addleshaw Goddard's dedicated Africa site for more information about doing business in Africa and how Addleshaw Goddard can support you (click here).
AFRICA - FINANCE AND INVESTMENT
The founding agreement of the African Continental Free Trade Agreement (AfCFTA) entered into force on 30 May 2019. The entry into force of the AfCFTA agreement is the first step towards the formation of a comprehensive free trade regime for Africa, under the auspices of the African Union (AU), with one overarching trade arrangement for the 55 AU member states. If the AfCFTA is properly implemented, trade governance, customs administration and rules-based trade should benefit. All trade arrangements, including those with Africa's most important trading partners outside African borders should benefit and Africa should become an even more attractive investment destination for the world.
Please see below our round-up of the latest news on finance and investment in Africa.
NEWS
Hunt unveils £750million trade and investment bundle to strengthen global ties post-Brexit
Jeremy Hunt flew to Senegal last night to begin a high-profile tour of Africa, designed to signal Britain's determination to break into new overseas markets after Brexit.
The Foreign Secretary announced a £750million package to support UK trade and investment in the former French colony where British firms are increasingly involved in the oil and gas, renewable energy, mining and agricultural sectors. And he signalled the Government's commitment to increasing British influence in French and Portuguese-speaking developing countries by also unveiling £3.9million investment for English language across sub-Saharan Africa. Diplomatic sources yesterday described the move as a deliberate "poke in the eye" for French President Emmanuel Macron in the race for new overseas investment in Africa.
South Africa has 'no choice' but to increase funding for Eskom
South Africa has no option but to increase financial support for Eskom Holdings SOC Ltd even while pushing for reforms at the stricken state-owned power utility, according to National Treasury Director General Dondo Mogajane.
The government approved a 69 billion-rand ($4.6 billion), three-year bailout for the debt-laden company in February, but both Finance Minister Tito Mboweni and Eskom Chairman Jabu Mabuza have since indicated that won't be enough.
Kenya is introducing new banknotes in a bid to fight corrpution
Kenya has fired a direct shot at the nation's endemic corruption: by issuing a new generation of banknotes.
In a surprise move, the government announced the 1,000 shillings ($10) note will be discontinued by October 1 in a bid to fight corruption, counterfeit, and money laundering. Central Bank Governor Patrick Njoroge said people who want to exchange amounts between 1 million and 5 million shillings will have to go to their banks to do that.
Zimbabwe: Midlands Anti-Corruption Court commissioned
Minister of Justice, Legal and Parliamentary Affairs Ziyambi Ziyambi on Friday officially commissioned the 5th Anti-Corruption Court in the country at the Gweru Magistrates' Court as the government escalates its fight against corruption.
The initiative, meant to separate the investigation, prosecution and trial of corruption cases from the main stream court processes, is the 5th in the country after Harare, Bulawayo, Masvingo and Manicaland.
Liberia: Where are Liberia's missing millions?
Liberians are angry about the apparent disappearance of state funds - and are protesting to demand answers. Their anger centres on two scandals:
Revelations last year that $15.5bn Liberian dollars ($104m, £82m) of freshly minted currency had disappeared from Liberia's ports
The mis-management of a 25m US dollar cash injection into the economy last year.
Nissan pledges $125 million to South Africa for Navara model
Nissan Motor Co plans to invest a further 3 billion rand ($215 million) in its South African plant, the first major automaker to commit further to the country since the government renewed an industry manufacturing incentive plan last year.
The decision by the Japanese carmaker to produce the new Navara pickup at its plant north of Pretoria may add 30,000 units to its current annual volume of 35,000, Mike Whitfield, Managing Director of Nissan Africa, said at the factory on Wednesday. Production of the Navara from 2020 will also create about 400 direct jobs in a country which has an unemployment rate of 27 percent.
African Development Bank President makes strong case for increased US Investment in Africa
Speaking at a high-level dialogue in Washington D.C on the sidelines of the World Bank-IMF Spring meetings, the President of the African Development Bank Akinwumi Adesina, said "It is time to turn around the declining investments of the U.S in Africa. As the world's private sector leader, the United States has a unique role to play in increasing investments in Africa and expanding opportunities for the U.S private sector".
Acknowledging continued U.S support for Africa, Adesina said "Now is the time to scale up and take advantage of opportunities that other global players are already investing in".
Here's what you need to know about South Africa's foreign investment allowance
It is common for South Africans to diversify their investment portfolio and to invest in foreign countries.
When doing so, local residents must ensure that they transfer funds abroad in a manner that complies with South Africa's exchange control rules, says Louis Botha an associate at Cliffe Dekker Hofmeyr.
"South African resident individuals can make use of their annual single discretionary allowance (SDA) of R1 million, to transfer and take funds abroad without the prior approval of the South African Reserve Bank (SARB) and without first having to obtain a tax clearance certificate," he said.
Results-based financing needed to unlock investment in mini-grid development
A diverse group of investors, with over $2.0 billion under management, say well-designed Results-Based Financing (RBF) for mini-grids will accelerate access to electricity in Africa, and unlock significant private capital.
On Monday, at the Africa Energy Forum, a leading group of energy and impact investors voiced confidence in renewable energy mini-grids as a key solution to ending energy poverty in Africa.
Financing climate-smart investment in Africa
At a time when climate change is making catastrophic weather events more common, boosting resilience in developing countries has become imperative. Success will depend largely on mobilising private investment in climate-smart projects.
WASHINGTON, DC – On the evening of March 14, tropical cyclone Idai slammed into the southeastern coast of Africa. On the same day, some 1,700 miles due north, I gathered with global leaders and climate experts at the third One Planet Summit (OPS) in Nairobi, Kenya. The two scenes could not have been more different – or more closely linked.
The East Africa International Arbitration Conference 29 & 30 August 2019
Government Contracting and Investment Disputes; Lesson for States and Investors - EAIAC 2019
The annual East Africa international arbitration conference returns to Nairobi this summer (29th & 30th August) for its 7th edition. Themed 'Government Contracting and Investment Disputes: Lessons for States and Investors' the conference will explore the full spectrum of government contracting from procurement and PPPs (public-private partnerships), tender disputes, dispute mitigation in government contracts, investment arbitration and arbitrating with governments in African centres.
The host nation Kenya is indeed a fitting venue for EAIAC 2019. The country has experienced a surge in government contracting over the recent past, boosted by its long-term development blueprint, Vision 2030 and its mid-term (five years) development plan, the Big Four Agenda. In 2018, the Kenyan government successfully defended two high profile investment arbitrations: an ICC arbitration relating to the power sector; and an ICSID arbitration in the mining sector.
Notably, across Kenya's borders, various African countries have also published blueprints to be mid-level economies by the first half of this century. The momentum for investment in Africa's investment in renewable energy, Infrastructure development, agriculture, healthcare, and education continues. This interest in Africa is further encouraged by the established of the African Continental Free Trade Agreement (AfCFTA) which entered into force on the 30th May 2019 with 24 out of 55 Africa states have deposited their instruments of ratification. We see some Governments making attempts to become transparent and efficient in contracting. All these developments sets out a strong case for international arbitration and its development in the continent. It is for this reason that EAIAC exists, to promote the arbitration practice, support Africa centres build relationships and their profile, create a platform for shared experience, a place where arbitration practitioners and users can meet to network and acquire new skills. The conference delivered by leading Africa and international experts is delivered in discussion panels, Oxford style debates and master classes tackling some of the pertinent issues in our space. EAIAC 2019 will attempt to respond to questions like; How can governments and investors better contract? Disputes are expensive, even for the winner –can they be mitigated? Can damages be better assessed and recovered? Do African international arbitration centres and practitioners have a place in investment arbitration?
The conference will also celebrate achievements and success in Africa Arbitration with the introduction of the Africa Arbitration Awards 2019. Details of how you can participate are on the link below;
Contact: info@gbsafrica.co.uk
Invest Africa
Invest Africa is Africa's leading membership organisation for companies and investors operating on the Continent, using sixty years' experience to provide our members with unique information and exposure to business opportunities across Africa. Our vision is to play a central and influential role in Africa's socio-economic growth by guiding sustainable capital towards key prospects on the continent.
As the trusted entry point into Africa, we support and connect business and investment through a unique range of services and events, and our high standards consistently enact our belief that a responsible and profitable private sector has a crucial role to play in Africa's development.
If you would like any further information, please contact info@investafrica.com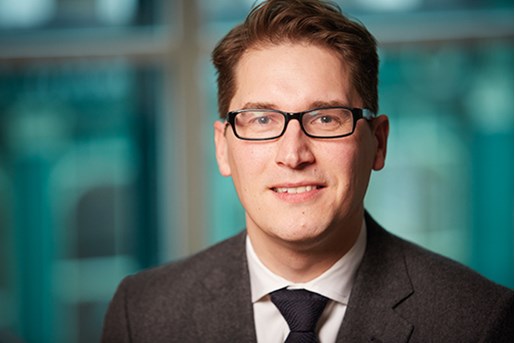 Chris Taylor
Head of Region - Africa, Mergers and Acquisitions London, UK
View profile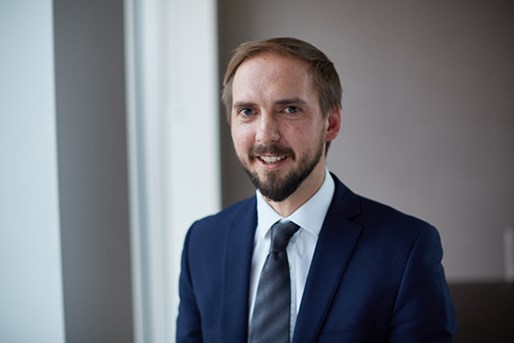 Nick Ashcroft
Partner, Dispute Resolution United Kingdom
View profile