A region on the rise - July 2019
---
Welcome to this month's newsletter from Addleshaw Goddard's Africa Business Group. We hope you enjoy reading a selection of some of the most interesting business news and articles from around the continent.
Please visit Addleshaw Goddard's dedicated Africa site for more information about doing business in Africa and how Addleshaw Goddard can support you (click here).
AFRICA - CORPORATE
This month's newsletter focusses on the recent announcement that Nigeria, the largest economy in Africa, has signed up to the new African Continental Free Trade Area agreement (or AfCFTA) at a landmark summit of the African Union (the AU) in Niger. This leaves Eritrea as the only country that has not yet signed the treaty – although it is hoped that it will join over time now that the conflict with Ethiopia is being resolved. It has also been announced that Ghana will host the secretariat charged with implementing the AfCFTA.
Once fully ratified and operational, the AfCFTA will create the largest free trade area in the world, covering a market of 1.3 billion people and with a combined GDP of $3.4trillion across 55 member states. It is hoped that the AfCFTA will boost economic development across Africa, in particular in manufacturing and intra-continental trade as tariffs and non-tariff barriers are reduced or eliminated – the AU believes that implementing AfCFTA could lead to a 60% increase in intra-African trade by 2022. The AU has also announced plans for a pan-African payments system to help facilitate trade across the continent.
Despite the optimism and fanfare surrounding the recent announcements, commentators have warned of other barriers to intra-African trade that must be overcome to ensure that the AfCFTA's potential is fully realises, in particular improving infrastructure (physical and digital), eliminating corruption and removing non-tariff barriers to trade.
NEWS
Nigeria signs African free trade area agreement
African superpower Nigeria has signed an agreement which aims to increase trade between African countries.
This leaves Eritrea as the only African country not to be part of the trading bloc.
Nigerian President Muhammadu Buhari signed the landmark agreement at the African Union (AU) summit in Niger.
The first step is to cut tariffs for goods from countries within the bloc but the timeframe to do this is yet to be announced. To read more click here
Economic 'game changer'? African leaders launch free-trade zone
African leaders launched a continental free-trade zone on Sunday that if successful would unite 1.3 billion people, create a $3.4 trillion economic bloc and usher in a new era of development.
After four years of talks, an agreement to form a 55-nation trade bloc was reached in March, paving the way for Sunday's African Union summit in Niger where Ghana was announced as the host of the trade zone's future headquarters and discussions were held on how exactly the bloc will operate.
It is hoped that the African Continental Free Trade Area (AfCFTA) - the largest since the creation of the World Trade Organization in 1994 - will help unlock Africa's long-stymied economic potential by boosting intra-regional trade, strengthening supply chains and spreading expertise. To read more click here
Central Africans Express Mixed Reactions to Continental Free Trade Area
Analysts and businesspeople in the six-member Central African Economic and Monetary Community say that although the African Continental Free Trade Area launched in Niger last Sunday at an African Union summit brings hope for pan African trade, they are not sure CEMAC will be fully implemented anytime soon.
CEMAC's similar free-trade area has been plagued by corruption, national egos and a limitation of movement that have stunted the initiative.
For instance, the Cameroonian town of Kiossi shares borders with Gabon and Equatorial Guinea, and quite often, authorities in those two countries seal their borders without any comment. To read more click here
Kenyan manufacturers should take advantage of new Africa free market
Adam Smith in his book, The Wealth of Nations, introduced the concept of the unobservable market force that helps the demand and supply of goods in a free market to reach equilibrium automatically and termed it as the "invisible hand".
Further, he posited that, "It is the maxim of every prudent master of a family, never to attempt to make at home what it will cost him more to make than to buy. The tailor does not attempt to make his own shoes, but buys them of the shoemaker. The shoemaker does not attempt to make his own clothes, but employs a tailor. The farmer attempts to make neither the one nor the other, but employs those different artificers…."
Inspired by the above school of thought, David Ricardo put forward the theory of comparative advantage — a country that trades for products it can get at lower cost from another country is better off than if it had made the products at home. To read more click here
Africa: Ghana Chosen to Host African Continental Free Trade Area Secretariat
Ghana has been chosen by the Assembly of Heads of State and Government of the African Union (AU) to host the Secretariat of the African Continental Free Trade Area (AfCFTA).
The announced was made Sunday, July 7, 2019, at the 12th AU Extraordinary Summit held in Niamey, after Ghana beat off competition from Egypt, Eswatini, Ethiopia, Kenya, Madagascar and Senegal.
The core mandate of the Secretariat will be to implement the African Continental Free Trade Area Agreement, which has since been ratified by 25 member states.
In his acceptance speech, at the closing session of the Summit, President Nana Addo Dankwa Akufo-Addo, thanked the Assembly for the decision, stating that "it is a privilege that, for the first time in our nation's history, we have the responsibility of hosting an important pan-African institution". To read more click here
Africa's largest economy is finally backing the continent's plans for a single free trade market
Continental Free Trade Area (AfCFTA) agreement which aims to boost intra-Africa trade and create the world's largest trading bloc.
While enough countries have signed up for the historic free trade deal to become operational (it surpassed the 22-nation threshold when Gambia signed on in April), the erstwhile absence of Nigeria has been a major concern for the African Union (AU). Nigeria will sign the agreement at an AU summit in Niger next week, president Buhari office confirmed via tweet late on Tuesday (Jul 2). To read more click here
African Union Launches Continent-Wide Free Trade Area
At the African Union Summit in Niger, Nigerian President Muhammadu Buhari launched the African Continental Free Trade Area by signing the continent's largest economy onto the deal.
After months of reluctance over competition concerns, Nigeria's support gives weight to forming the world's largest free trade zone — a 55-nation bloc worth $3.4 trillion.
"Nigeria stands to profit and other African countries stand to profit also from Nigeria's participation," said Pat Utomi, a member of the Nigerian negotiating team. "It will not only lead to Nigeria's economy becoming bigger, but also help the economies of other African countries become stronger and much bigger. Together, the mutual benefits of trade will lead to elevating Africa's status away from the poverty of today." To read more click here
---
Invest Africa
Invest Africa is Africa's leading membership organisation for companies and investors operating on the Continent, using sixty years' experience to provide our members with unique information and exposure to business opportunities across Africa. Our vision is to play a central and influential role in Africa's socio-economic growth by guiding sustainable capital towards key prospects on the continent.
As the trusted entry point into Africa, we support and connect business and investment through a unique range of services and events, and our high standards consistently enact our belief that a responsible and profitable private sector has a crucial role to play in Africa's development.
If you would like any further information, please contact info@investafrica.com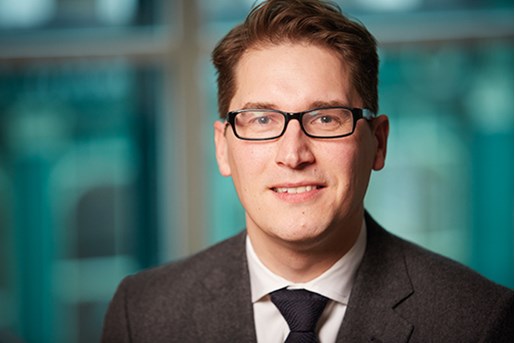 Chris Taylor
Head of Region - Africa, Mergers and Acquisitions London, UK
View profile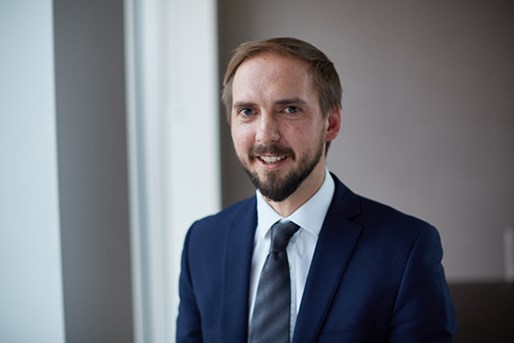 Nick Ashcroft
Partner, Dispute Resolution United Kingdom
View profile