A region on the rise - December 2019
---
Welcome to this month's newsletter from Addleshaw Goddard's Africa Business Group. We hope you enjoy reading a selection of some of the most interesting business news and articles from around the continent.
Please visit Addleshaw Goddard's dedicated Africa site for more information about doing business in Africa and how Addleshaw Goddard can support you (click here)
Infrastructure
A recent report by the Word Bank (Lifelines: The Resilient Infrastructure Opportunity) has emphasised the fact that infrastructure services are essential for raising and maintaining people's quality of life, but that millions of people, particularly in low- and middle-income economies, often face the consequences of unreliable infrastructure networks. Resilient infrastructure is essential to the development of economies as a whole, and therefore contributes to more resilient and prosperous societies, not least in Africa.
This month's newsletter brings together stories from around the continent relating to some key current infrastructure projects and initiatives, which we hope you will find of interest.
NEWS
Egypt focuses on developing Africa
In cooperation with the Ministry of Foreign Affairs and Ministry of Trade and Industry, the Ministry of Investment and International Cooperation (MIIC) organised the Africa 2019: Investment for Africa Forum, which kicked off Nov 22 in the new administrative capital east of Cairo. The two-day conference was held in the presence of a number of African heads of state and ministers, in addition to nearly 2,000 people, including representatives of Egyptian development partners, businessmen and investors. The conference aims to promote investment opportunities in Africa and Egypt, and to sign development and investment agreements with development partners, African countries and the private sector.
To read more click here
Africa urged to accelerate investments in cross-border infrastructure projects
The African Union (AU) and the UN Economic Commission for Africa (UN-ECA) have urged African countries to boost investments in cross-border infrastructure projects so as to drive continental integration and development ambition.
The call came during Continental Business Network (CBN) meeting, which was organized on the margins of the ongoing Programme for Infrastructure Development in Africa (PIDA-2019) week, which is being commemorated across the continent from November 25 to 29.
To read more click here
South Africa to collaborate with Nigeria to build road infrastructure
Mr Hulisani Makhuvha, of the Development Bank of Southern Africa (DBSA), has said that the bank would collaborate with the Government of Nigeria to build road infrastructure in the country.
He said this while speaking with newsmen on Monday in Abuja on the sideline of a conference of Nigeria-South Africa Intergraded Road Transport Infrastructure Initiative.
News Agency of Nigeria (NAN) reports that the event was to launch a road infrastructure programme for the West African region and ultimately integrate the African continent.
To read more click here
Africa infrastructure investment surpasses $100 billion mark
It's emerged that infrastructure investment in Africa surpassed the $100 billion mark for the first time in 2018.
The African Development Bank released its findings at the Africa Investment Forum in Sandton on Tuesday.
The bank said a quarter of the $100 billion that funded infrastructure in 2018 went to West Africa and more than 40% went to energy.
To read more click here
Africa media fund set to invest $99m in Africa media infrastructure and data centres
There is a new wave of funding heading to Africa, and attached to that funding is the promise of new data centres on the continent – dedicated strictly to the progression of the African media industry.
The Africa Media Fund is a privately managed media fund launched in Sandton, Johannesburg, which is targeting media as an asset class, and in a bid to develop Africa, there are two areas it will be looking at, energy and connectivity.
To read more click here
UAE investments into Africa to flourish says Standard Chartered exec
The UAE government, state-controlled entities and major private sector enterprises will scale up investments into Africa next year as the continent prepares to roll out a pan-African trade treaty, the co-head of Africa and Middle East global banking business at Standard Chartered said.
The UAE's public and private firms, which have traditionally looked to invest more in Europe and Asia, are now focusing attention on Africa and the level of investment is expected to rise sharply in the next few years, Saif Malik told The National in Dubai.
To read more click here
South Africa regulator takes on competition concerns
The Independent Communications Authority of South Africa (ICASA) opened a consultation seeking views on how to boost competition in the nation's mobile market, after a review pointed to barriers involving broadband services.
In a call for comments, the regulator said it had discovered evidence relating to market share and retail pricing which pointed to a lack of competition in several areas. ICASA highlighted considerable barriers to entering retail markets because wholesale services were not supplied competitively.
"The market for site access in particular is highly concentrated in many municipalities, full-coverage roaming services are only offered by two operators, and only one operator offers MVNO services", the authority noted.
To read more click here
Africa poised to lead way in global green revolution, says report
Africa is poised to lead the world's cleanest economic revolution by using renewable energy sources to power a massive spread of urbanisation, says an IEA report.
The IEA, or International Energy Agency, predicts that solar energy will play a big role in supporting the continent's growing population and industrialisation over the next 20 years.
Africa has less than half the solar power installations seen in the UK, despite the sunnier conditions, but the IEA is predicting a solar boom in countries across the continent, which could give hundreds of millions of homes electricity for the first time.
To read more click here
SFD to finance Djibouti infrastructure projects
The Saudi Fund for Development (SFD) recently signed an agreement for a grant package worth over $9 million to fund the design and construction of a water distribution network, a judicial courthouse and infrastructure projects in Dijbouti, marking the latest in a series of the SFD's development projects in the country.
Vice Chairman of the SFD Dr. Khaled Bin Sulaiman Al Khudairy signed the agreement with Elias Moussa Douala, minister of economy and finance, in the presence of Djibouti's Prime Minister Abdoulkader Kamil Mohamed and other government officials. Al Khudairy is leading a delegation from the fund on a visit to Djibouti.
To read more click here
---
Invest Africa
Invest Africa is Africa's leading membership organisation for companies and investors operating on the Continent, using sixty years' experience to provide our members with unique information and exposure to business opportunities across Africa. Our vision is to play a central and influential role in Africa's socio-economic growth by guiding sustainable capital towards key prospects on the continent.
As the trusted entry point into Africa, we support and connect business and investment through a unique range of services and events, and our high standards consistently enact our belief that a responsible and profitable private sector has a crucial role to play in Africa's development.
If you would like any further information, please contact info@investafrica.com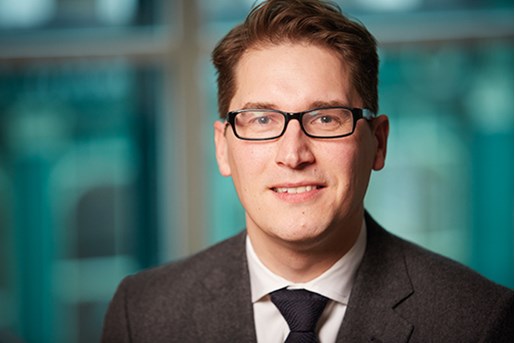 Chris Taylor
Head of Region - Africa, Mergers and Acquisitions London, UK
View profile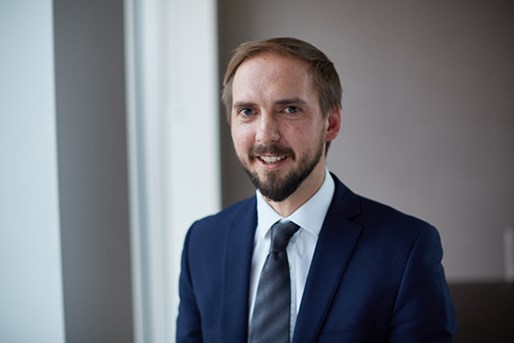 Nick Ashcroft
Partner, Dispute Resolution United Kingdom
View profile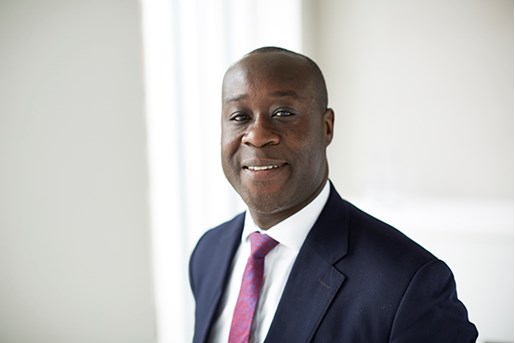 Harold Brako
Partner, Head of Manchester Office Manchester, UK
View profile