A region on the rise - August 2019
---
Welcome to this month's newsletter from Addleshaw Goddard's Africa Business Group. We hope you enjoy reading a selection of some of the most interesting business news and articles from around the continent.
Please visit Addleshaw Goddard's dedicated Africa site for more information about doing business in Africa and how Addleshaw Goddard can support you (click here).
AFRICA - CONSTRUCTION
This month's newsletter considers the recent drawbacks and developments in the African construction industry.
Economic difficulties have had negative repercussions for construction and the downturn has triggered poor industry performance across Zimbabwe as Contractors have struggled to support their businesses and employees, with Tanzania also seeing slowing economic growth, though an increase in local production of construction materials has meant the sector is now the biggest driver of gross domestic product growth for the country. The difficulties are not only economic; South Africa's construction sector has witnessed a 'brain drain' in skills over the last decade as its domestic project pipeline has failed to expand. Recent collaborations between smaller local construction businesses and global construction companies are nonetheless attempting to combat this decline and upskill local people.
Nonetheless, Africa has recently seen the beginning of numerous large-scale projects. The new LNG project in the Rovuma Basin, Mozambique, is set to make the country the largest producer and exporter of gas in Africa, flooding the domestic market with an additional 400 million cubic feet of natural gas per day. The construction of a new hydropower plant over the Rufiji River in Tanzania is also underway, creating the ninth largest dam in the world. The project has not however been without controversy, most particularly given its location in the Selous Game Reserve, a UNESCO World Heritage Site.
Significantly, the creation of what will be Africa's tallest building is being overseen by a predominantly female team. In an industry that traditionally struggles with the gender divide, their presence is a welcome sign of the potential growth of women's involvement in major international construction projects.
Despite the economic uncertainty and a declining workforce, the continent is therefore embracing opportunities and pushing traditional boundaries. Importantly, the articles below show that the sector is utilising its drawbacks to create new opportunities for the construction sector and its people.
NEWS
Zimbabwe: Construction Sector in Limbo
The construction sector has performed dismally in the first half of the year with a number of contracts either shelved or cancelled altogether.
As a result of the deepening economic crisis characterised by foreign currency shortages, a debilitating liquidity crunch, runaway inflation, policy inconsistency and massive power cuts, companies in the construction sector are battling to remain viable.
In an interview, Zimbabwe Building Contractors' Association president Francis Mangwendeza said the sector has been hard hit by the economic downturn.
Tanzania: Construction Drives Tanzania's Economic Growth
Tanzania's economic growth slowed to 6.6 per cent in the first quarter of 2019 from 7.5 per cent in the same period last year, the National Bureau of Statistics has said.
According to the NBS, construction, is the biggest driver of gross domestic product growth, recorded a growth rate of 13.2 per cent in the first quarter of 2019, compared with 15.6 per cent in the corresponding quarter of 2018.
The growth was attributed to an increase in local production of construction materials such as cement, iron and steel. These were followed by transport and storage at 11.1 per cent while mining and quarrying were at 10 per cent.
New empowerment model crucial for South Africa's construction sector: Standard Bank
South Africa is planning to rebuild the country's construction sector in an inclusive way, enabling it to shift the dial on growth driven by a strong, diverse and globally competitive construction sector.
Following South Africa's 2019 elections, one of the major elements of the country's new dawn is, "government's intention to prioritise capital expenditure on the infrastructure required to drive greater regional integration, trade and global export," said Aadil Cajee, head of the infrastructure for Standard Bank Group.
"A number of the historically large construction firms have divested from or are in the process of divesting from the construction as a core focus, leaving one or two larger firms amongst a limited group of smaller enterprises," said Cajee.
Construction of Kenya's Northern Water Collector Tunnel underway
The construction of Kenya's longest underground tunnel – Northern Water Collector Tunnel – is underway and its operation is expected to commence by end of year 2020.
The 12.7km tunnel will harness flood water from three rivers in Murang'a County and is expected to increase water volume at Ndakaini dam, the main water source for Kenya's Capital, Nairobi.
Upon completion, the Northern Water Collector Tunnel is expected to supply Nairobi City residents with an additional 140 million litres of water daily, through Ndakaini dam.
Construction of first plastic road in Africa to commence
South Africa is set to commence construction of first plastic road in Africa. The Kouga Municipality, together with a Scottish company and SA civil engineering experts will develop the project.
Horatio Hendricks, Mayor of Kouga Municipality revealed the reports and said that the road project aims at solving waste plastic epidemic. SP Excel holdings (PTY) and Scribante Construction would partner with Scottish firm MacRebur for the development.
"We are determined to help solve the waste plastic epidemic and the poor quality of roads we drive on around the world today. MacReburs' innovative solution comprises of processing waste plastics destined for landfill or incineration and adding them into asphalt for road construction and surfacing to extend and enhance the bitumen (fossil fuel) binder," said Mayor Hendricks.
Construction fo largest steel plant in West Africa complete
Construction of the largest steel plant in West Africa has been completed. The General Services Manager of the plant, Siafa Morgan announced the reports.
Located in Montserrado County District-12 Liberia, construction of the plant began in 2018 with Sethi Brothers Incorporated as the project developers. Chinese construction company, Qinggle International Group Development Company Limited constructed the project.
The new steel plant constructed at a cost of US $22m will specialize in the manufacture of squared pipes, steel round pipes, reinforcement steel bars and angle steels and services to meet the demand on the Liberian market and the West African sub-region.
Construction underway in Sandton "Africa's next Tallest Tower"
These brave women have been defiant in their quest to make history despite the harsh realities of having to face stereotypes daily.
A predominantly female team is overseeing the creation of a 55-storey skyscraper in South Africa that is set to be Africa's next tallest building.
The Leonardo in the heart of Sandton, Johannesburg, which if completed will have residential apartments, offices, shopping stores, restaurants and lifestyle recreation areas.
Construction of LNG project kicks off in Mozambique
On Monday, Mozambique's President, Filipe Nyusi, laid the foundation stone of an LNG project of a consortium led by US multinational Anadarko.
The project is located in the area where Anadarko and its partners discovered approximately 75 trillion cubic feet (tcf) of recoverable natural gas in Offshore Area 1, in the Rovuma Basin.
Rovuma Basin Offshore Area 1 involves piping the gas to factories onshore (known as trains) where it will be liquefied, in preparation for export.
Construction of Rufiji power plant kicks off in Tanzania
The Construction of Rufiji Power Plant in Tanzania kicked off last Friday when President John Magufuli laid the foundation stone at the launch of the 2,115MW hydropower plant over Rufiji River.
The construction of the dam located in the heart of the Selous Game Reserve – a major game reserve in the country, has been marred by controversy sparking protests by wildlife and nature conservationists concerned about the "desecration" of the Unesco Heritage Site. The reserve is home to a large variety of wildlife animal species.
The Project at Stiegler's Gorge will cost US$1.38 billion and is set to be completed in 2022, however, Tanzania Shadow minister for energy John Mnyika, said that the construction of the power plant could take 9 to 12 years, contravening the government's position that it is a three-year project.
---
Invest Africa
Invest Africa is Africa's leading membership organisation for companies and investors operating on the Continent, using sixty years' experience to provide our members with unique information and exposure to business opportunities across Africa. Our vision is to play a central and influential role in Africa's socio-economic growth by guiding sustainable capital towards key prospects on the continent.
As the trusted entry point into Africa, we support and connect business and investment through a unique range of services and events, and our high standards consistently enact our belief that a responsible and profitable private sector has a crucial role to play in Africa's development.
If you would like any further information, please contact info@investafrica.com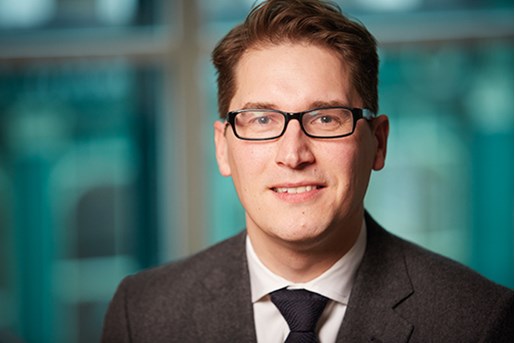 Chris Taylor
Head of Region - Africa, Mergers and Acquisitions London, UK
View profile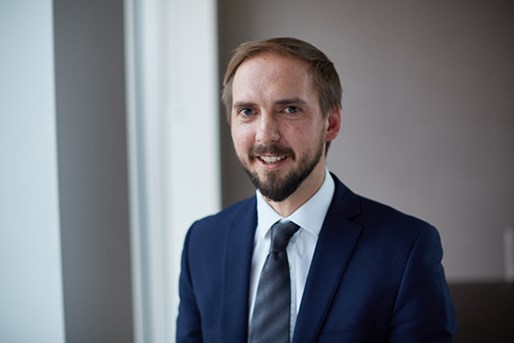 Nick Ashcroft
Partner, Dispute Resolution United Kingdom
View profile