Welcome to our monthly Transport Update, bringing you links to the major developments relevant to the transport industry.
---
Air Quality
Zero Emission Vehicle Summit
The UK held the world's first Zero Emission Vehicle (ZEV) Summit in September 2018 which brought together representatives to support and collaborate on a zero emission future for transport around the world.
Green number plates for clean vehicles
Clean cars, vans, and taxis could be equipped with green number plates under new DfT plans to promote awareness of ultra-low emission vehicles.
Checks for lorry emission cheats start across Great Britain
From 1 September 2018, Driver and Vehicle Standards Agency (DVSA) enforcement staff will routinely check lorries for emissions cheat devices.
Air pollution: outdoor air quality and health - NICE quality standard
A National Institute for Health and Care Excellence (NICE) consultation is seeking views on proposals to replace high polluting vehicles with low-emission ones at the end of their working life in order to reduce air pollution. Consultation closes: 9 October 2018.
Brexit
The Vehicle Drivers (Certificates of Professional Competence) (Amendment) (EU Exit) Regulations 2018 (SI 2018/1004)
International Road Transport Permits (EU Exit) Regulations 2018 (Draft)
In force: Coming into force in accordance with regulation 1
Department for Transport publishes no deal planning information
The Department for Transport has published 6 technical notices, setting out plans to be put into place in a situation if the UK leaves the EU without a deal.
Electric Vehicles
Charging Infrastructure Investment Fund questions and initial responses
HM Treasury and Infrastructure and Projects Authority have published updated responses to initial questions on proposals to raise and manage the government's Charging Infrastructure Investment Fund.
Electric vehicle charging in Wales
The Economy, Infrastructure and Skills Committee of the National Assembly for Wales has published a consultation seeking comments on the current electric vehicle charging infrastructure in Wales. It considers whether it is fit for purpose; how the infrastructure needs to develop to support an increase in these vehicles on roads and how the Welsh Government, private sector and third sector can work together to develop EV charging infrastructure. Consultation ends: 5 November 2018.
Zero emission vehicles: funding to drive development and adoption
Up to £22 million is available for industry-led research and innovation that accelerates the uptake and use of zero-emission vehicles in the UK.
Maritime
Consultation on the Merchant Shipping (Safety of Navigation) Regulations
A consultation seeking views on a recast of The Merchant Shipping (Safety of Navigation) Regulations 2002, as amended. Consultation ends: 19 November 2018.
Rail Network
PR18: ORR's Draft Determination
Our latest article on PR18, the five-yearly periodic review of Network Rail, looks at the ORR's draft determination for England and Wales and Scotland; what role the ORR will have in overseeing enhancement projects; and how the ORR will assess Network Rail's efficiency and financial performance.
Summary of the Responses to Consultation on Reducing Safeguarding Directions on the HS1 Network
A document setting out the responses received to the consultation on proposals to reduce safeguarding on the HS1 network.
UK rail networks need to get proactive and modernise
Paul Hirst highlights the economic and social benefits of transport investment in a Raconteur article on UK rail networks promoting the need for a proactive, rather than reactive, investment and maintenance.
Office of Rail and Road: Independent inquiry into the timetable disruption in May 2018
An Office of Rail and Road (ORR) interim report into what caused the May 2018 timetable disruption, which led to passengers enduring delays and cancellations, has concluded that passengers were let down by rail industry failures.
Government announces "root and branch" review of rail
A review to transform Britain's railways has been launched by the Government and will consider the structure of the whole industry.
Funding opportunity: Cleaner and more efficient railways
Innovate UK is launching this competition on behalf of the Department for Transport (DfT) which will explore new ways to reduce carbon on the railways and improve customer experiences in stations.
Road Network
New digital service to minimise disruptive roadworks
The Department for Transport is investing up to £10 million in Street Manager, a digital planning service due to launch in 2019 that will allow drivers to plan their journeys to avoid roadworks.
Lane Rental Schemes Guidance for English Local Highway Authorities
Department for Transport street works lane rental guidance has been updated for 2018 with a calculator released.
Provisions in the Haulage Permits and Trailer Registration Bill: Government Response to Consultation
The final outcome of the consultation has been published and the Department for Transport will now progress proposals to secondary legislation. A permits online system will launch in November 2018, operated by the DVLA and a trailer registration online system will launch in December 2018.
Scotland
Scottish Programme for Government 2018-19
The latest Scottish Programme for Government contains some encouraging joined-up thinking on transport and energy, recognising that the two are increasingly interlinked. We have pulled out some of the headline points.
Waterways
Consultation on Regulations implementing Directive (EU) 2016/1629 (laying down technical requirements for inland waterway vessels, amending 2009/100/EC and repealing Directive 2006/87/EC)
A consultation seeking views on Regulations implementing Directive 2016/1629 on the technical requirements for inland waterway vessels. Consultation ends: 15 October 2018.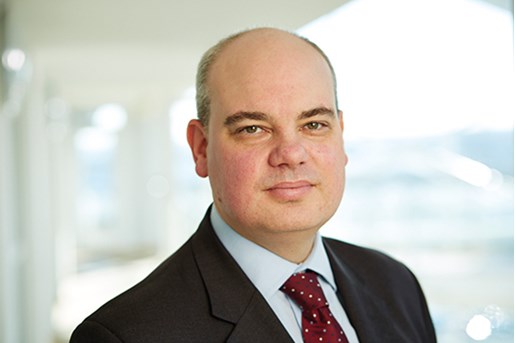 Paul Hirst
Partner, Infrastructure Projects and Co-head of Transport
United Kingdom
View profile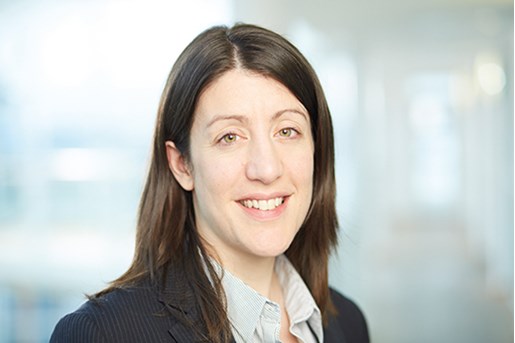 Anna Heaton
Partner, Real Estate and Co-head of Transport
United Kingdom
View profile