The latest Scottish Programme for Government contains some encouraging joined-up thinking on transport and energy, recognising that the two are increasingly interlinked. We have pulled out some of the headline points.
---
Plugged-in households and Electric Towns
Last year the Scottish government set out its ambition to phase out the need for new petrol and diesel cars and vans by 2032, eight years earlier than in England and Wales. This year it is going further, with commitments to:
create at least 20 electric towns across Scotland by 2025, expanding the Switched on Towns and Cities initiative
add 1500 new charge points in homes, businesses and communities including 150 new public charge points, investing £15 million
launch 'Plugged-in Households' to widen access to electric vehicles, including through housing associations and car clubs
increase the Low Carbon Transport Loan Fund from £8 million to £20 million to enable more people and businesses to make the switch to electric vehicles
add more than 500 new ultra low emission vehicles to public sector fleets
add over 100 green buses to the fleet through the £1.7 million Green Bus Fund
improve access to the information from the national ChargePlace Scotland network of electric vehicle charge points to commercial operators, investors and network companies.
Mobility as a Service and Connected and Autonomous Vehicles
Simply switching from diesel and petrol to electric may not be the only way to improve the transport system. The Scottish government is also looking at innovation and will invest up to £2 million to support the testing of 'Mobility as a Service'. This has the potential to transform the way we use transport – making public and shared transport options as desirable as owning our own car.
Models being developed include using personal smart devices, such as phones and watches, to get personalised travel information, ticketing and payment for transport all through one portal incorporating all modes.
This funding will be available from 2019 and will complement the Government's existing work on smart ticketing.
The Government is also encouraging and supporting the research, development, demonstration, and deployment of Connected and Autonomous Vehicles or Driverless Cars. It will hold a summit in 2018 and explore with others how Scotland can best capitalise on the opportunities and benefits of this technology.
Low emission zones and air quality
The main reason for the switch from petrol/diesel to electric vehicles is to address the air quality issue. The Government plans to introduce what it calls 'Europe's most comprehensive network of cutting-edge remote sensing air quality monitors' on local and trunk roads, with the first monitors being deployed by August 2019. This will give accurate data on exhaust emissions and, along with the Transport (Scotland) Bill, should help the creation and enforcement of low emission zones.
Energy Strategy
Last year's Scottish Energy Strategy set out two targets for the Scottish energy system by 2030:
the equivalent of 50% of the energy for Scotland's heat, transport and electricity consumption to be supplied from renewable resources;
an increase by 30% in the productivity of energy use across the Scottish economy.
The Government will continue to work to achieve this and will report on progress later this year and publish the first Annual Report on the strategy in early 2019.
It will also continue its work to deliver a publicly-owned not for profit energy company by 2021 and will consult on the preferred model later this year.
Offshore energy
Let's not forget the rich energy resources surrounding Scotland in the North Sea. The Government recognises that there are still significant opportunities in the North Sea, with up to 20 billion barrels of oil equivalent remaining, which could sustain production for at least another 20 years.
Where resources have been depleted, the Government will continue to work to realise the benefits of decommissioning, advancing its commitment to provide financial support for establishing a Deep Water Port in Scotland, with Dales Voe in Shetland identified as the optimal UK location. The Scottish Government will continue to work collaboratively with the UK Government, the port, and industry to create a facility there.
For offshore wind the Government is providing a further £2 million this year to support innovation and help reduce the costs of offshore wind; and in the coming year will consult on a new Sectoral Marine Plan identifying future locations for large-scale offshore wind developments.
Conclusion
The Scottish Government's stated mission is to steadily increase annual infrastructure investment so it is £1.5 billion per year higher at the end of the next Parliament than in 2019-20, increasing Scottish Government capital investment by an extra 1% of Scottish GDP. The Programme for Government shows that transport and digital infrastructure – to use the data generated by our modes of transport in new ways such as Mobility as a Service – is a key area for this investment.
Scotland's legally-binding climate change targets - the only country in the world with statutory annual targets, and even more stringent ones proposed in the Climate Change Bill – mean that low carbon energy will continue to be a key policy focus. The electrification of transport is where these two priorities meet and is an area that can only continue to grow over the next few years.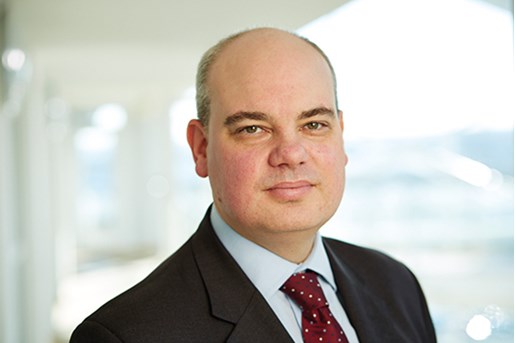 Paul Hirst
Partner, Infrastructure Projects and Co-head of Transport
United Kingdom
View profile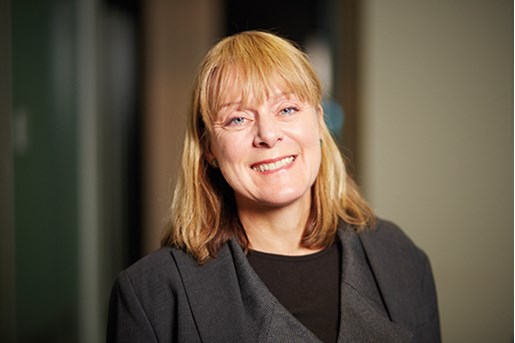 Jacqui Langley-White
Consultant, Infrastructure, Projects and Energy
United Kingdom
View profile