Welcome to our monthly Transport Update, bringing you links to the major developments relevant to the transport industry.
Air Quality
Birmingham to host world's first zero emission vehicle summit
Birmingham will host the world's first zero emission vehicles summit which will bring together policy makers and industry experts to tackle carbon emissions and to find ways to improve air quality.
Draft Clean Air Strategy 2018
The Department for Environment and Rural Affairs has published a consultation on its draft Clean Air Strategy seeking views on proposed actions to reduce air pollution and its effects which includes reducing emissions from transport. The consultation closes on 14 August 2018.
Aviation
Passenger Name Record Data and Miscellaneous Amendments Regulations 2018 (SI 2018/598)
These Regulations implement, in part, the requirements of Directive 2016/681, with respect to passenger name records, which are the electronic information, collected by airlines, that countries use to strengthen national security and prevent serious crime.
Heathrow expansion costs
Transport Secretary Chris Grayling has challenged the aviation industry to develop solutions for expansion that provide value for money and benefit passengers. In a speech to industry, he set the standards for how Heathrow should collaborate with airlines on the costs and design of a third runway.
Buses
Registration of local services in Enhanced Partnership Areas
The Department for Transport has launched a consultation focused on proposals for how local authorities can take over the registration function of bus services under an Enhanced Partnership. The consultation runs until 28 June 2018.
Drones
New drone laws bring added protection for passengers
Following a year-on-year increase of drone incidents, The Department for Transport and Civil Aviation Authority have introduced new laws that will restrict all drones from flying above 400 feet and within 1 kilometre of airport boundaries.
Drones and Retail
There is a lot of hype around using drones to deliver small packages, but this has taken a step closer to becoming reality through a partnership which will allow air traffic controllers to engage with drone operators. Read our thoughts on this from an article we published earlier this month.
Electric Vehicles
Electric vehicles – the opportunities for retailers
Policy and industry developments are combining to transform the electricity and transport sectors and the EV charging point is now a new point of sale for retailers. We look at the opportunities.
Rail Franchises
East Coast Main Line services
The East Coast Main Line franchise will be brought back under public control and operated by London North East Railway as from 24 June 2018.
Welsh Ministers (Transfer of Functions) (Railways) Order 2018 (SI 2018/631)
This Order provides for certain functions of the Secretary of State under the Railways Act 1993 and the Railways Act 2005 to be transferred from the Secretary of State to the Welsh Ministers so far as those functions are exercisable in relation to Wales, and for certain other functions of the Secretary of State under those Acts, so far as exercisable in relation to Wales, to be exercisable concurrently by the Welsh Ministers and the Secretary of State.
Rail Network
Time To Invest In Rail
Read our update on two important recent developments intended to start to unlock opportunities for third parties to provide much-needed funding or finance for rail infrastructure schemes.
PR18 - May 2018
This is the latest in our series of articles on PR18, the periodic review of Network Rail, where the ORR (the rail regulator) sets the prices Network Rail can charge for use of the rail network during the next five-year Control Period (CP6) from 2019-2023; and also how it will measure Network Rail's performance.
Funding to improve transport and connectivity in the South East of England
Transport Secretary Chris Grayling has announced a £2 million funding boost for regional transport organisations in the South East of England to develop ambitious strategies to improve journeys for goods and passengers.
Digital Railway Strategy launched
Transport Secretary, Chris Grayling and Network Rail Chief Executive, Mark Carne have launched Network Rail's Digital Railway Strategy with a commitment to ensure all new trains and signalling are digital or digital ready from 2019.
Rail Minister launches review of tree cutting alongside rail lines
Rail Minister Jo Johnson has announced a review of Network Rail's tree cutting and vegetation management.
Improving Assisted Travel: a consultation summary & next steps
The Office of Rail and Road has announced it will create an advisory group to support work on potential updates to the guidance the rail industry uses to form accessibility policies.
Rail markets: implementing the market pillar
A Department for Transport consultation seeking views on implementing Directive 2016/2370 (Market Pillar Directive) and on the amendments that will need to be made to rail markets legislation following Brexit. Comments required by 8 June 2018.
Road Network
Funding for 3 major new road schemes announced
Transport Secretary, Chris Grayling has announced government funding of £173 million for road schemes in Leicestershire, Devon and East Riding.
New laws pave way for remote control parking in the UK
New laws that have been introduced will mean that from June, drivers will be able to use remote control parking on British roads.
Silvertown Tunnel Order 2018 (SI 2018/574)
This Order authorises Transport for London to construct, operate and maintain the Silvertown Tunnel. This is a new road tunnel linking the areas north and south of the river Thames in London between the Greenwich Peninsula and Silvertown.
£250m Arundel bypass route revealed
Plans for a new £250m bypass for Arundel on the A27 in West Sussex have been announced by Highways England.
Safety & Security
New measures to tackle the misuse of lasers gain Royal Assent
The Laser Misuse (Vehicles) Act has received Royal Assent and introduces tough new penalties for people who target aircraft, air traffic controllers, road vehicles or boats with lasers.
New rules to protect UK's critical infrastructure come into force
New measures to protect health, water, energy, transport and digital infrastructure against cyber threats and report breaches and network outages have come into force. Organisations will now be expected to have robust safeguards in place and report breaches and network outages to regulators within 72 hours or they face fines of up to £17 million.
Shipping & Ports
Simplifying merchant shipping health and safety legislation
The Maritime and Coastguard Agency have published the outcome from its consultation on simplifying health and safety regulations.
IMO takes steps to address autonomous ships
The International Maritime Organization (IMO) has begun work to look into how safe, secure and environmentally sound Maritime Autonomous Surface Ships (MASS) operations may be addressed in IMO instruments.
Transport connectivity to ports
The Department for Transport has pubilshed a number of studies reviewing the current status of rail and road connections to English ports plus recommendations for future improvements.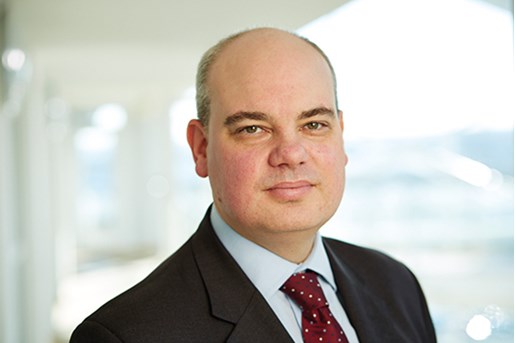 Paul Hirst
Partner, Infrastructure Projects and Co-head of Transport
United Kingdom
View profile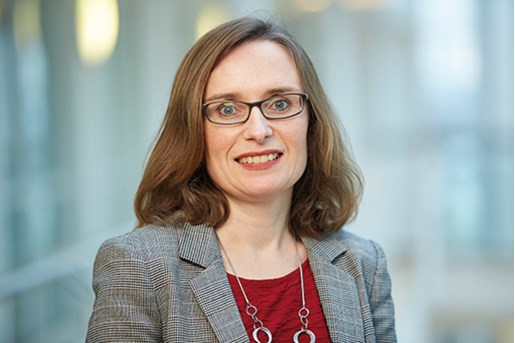 Anna Sweeney
Senior Knowledge Lawyer, Projects & Infrastructure Leeds
View profile