The January edition of our Transport Update includes the latest developments in: Aviation; Rail Network; Road; Bus Services and more...
---
Air Quality
Leeds leads the way on clear air
On 13 December, Leeds City Council's Executive Board decided whether to introduce a clean air zone next year.
Addleshaw Goddard, 13 December 2017
Automotive
Industrial Strategy Automotive Sector Deal
An HM Government policy paper setting out the elements of its Industrial Strategy Automotive Sector Deal, which seeks to ensure that the UK continues to benefit from the transition to ultra-low and zero-emission vehicles by continuing to build the innovative and cost competitive supply chain needed to secure international investment.
HM Government, 10 January 2018
Autonomous Vehicles
Consultation proposing changing the Highway Code to promote remote control parking launched
The government has outlined proposals to change the rules around the use of remote control parking, including making changes to the Highway Code with the aim of providing significant advantages for drivers with mobility problems.
Department for Transport, Centre for Connected and Autonomous Vehicles, 19 December 2017
Aviation
Heathrow Airport Ltd has published a public consultation on the expansion of the airport, including on principles for airspace design. This is open from 17 January to 28 March 2018.
Buses
These regulations set out the processes by which bus operators can object to elements of a local transport authority's (LTA) proposals for an Advanced Quality Partnership Scheme (AQPS).
The regulations come into force on 8th February 2018.
Legislation.gov.uk, 10 January 2018
The Bus Services Act 2017 has inserted new provisions into the Transport Act 2000 that will enable certain local transport authorities to develop enhanced partnership plans and schemes with local bus operators. These Regulations specify how the objections mechanism works.
Funding
Innovative businesses with plans to transform UK transport have the opportunity to bid for funding from the Transport Technology Research Innovation Grant (T-TRIG).
Department for Transport, 18 January 2018
Road users will benefit from an investment of almost £200 million to help improve the condition of local roads up and down the country, Transport Minister Jesse Norman has announced.
Department for Transport, 14 January 2018
Ministers have written to local councils urging them to take up electric car charge-point funding.
Department for Transport, Office for Low Emission Vehicles & Department for Business, Energy & Industrial Strategy, 12 January 2018
Rail Network
ORR publishes annual rail funding report
The Office of Rail and Road (ORR) has published an annual summary of how the rail industry is funded and how money is spent.
ORR, 18 January 2018
This is the latest article in our series on PR18, the five-yearly periodic review of Network Rail. It focuses on a fairly niche area, but one which overlaps with charging as a whole.
A consultation seeking comments on commercial options for delivering mobile connectivity on trains.
Department for Digital, Culture, Media and Sport, 28 December 2017
Road Network
Highways England has launched a second consultation on plans to upgrade the A358 between the M5 at Taunton and Southfields Roundabout on the A303 in Somerset.
Highways England, 16 January 2018
Highways England has renewed its focus on design with the launch of a set of design principles which will inform future road schemes. The aim is to ensure its roads better serve the people who use them and the environments through which they pass.
Highways England, 11 January 2018
A major road upgrade that will improve journeys on the M3 and the A34 in Hampshire has been unveiled by Highways England.
Highways England, 9 January 2018
From 8 January 2018, commuters, drivers and businesses across South Wales and the South West of England will benefit from the UK Government's decision to reduce the charges to cross the Severn bridges.
Office of the Secretary of State for Wales, 8 January 2018
The government has published a consultation on the Major Roads Network (MRN). This proposes that 5,000 miles of 'A' roads are brought into scope for new funding from the National Roads Fund for upgrades and improvements.
Department for Transport, 23 December 2017
The draft Orders and Environmental Statement for the Glen Garry to Dalwhinnie and Dalwhinnie to Crubenmore projects have been published.
Scottish Government, 19 December 2017
Motorists, residents and businesses are being asked for their views on the design of a new £282m junction on the M42 near Birmingham in a public consultation.
Highways England, 13 December 2017
Safety & Security
Shining or directing a laser at aircraft, road vehicles or ships could lead to a prison sentence, unlimited fine or both under new laws.
Department for Transport, 20 December 2017
Transport Operators
A publication summarising the Government's response to its consultation on the exemptions for certain types of heavier vehicle (including electric and alternatively-fuelled) from operator licensing rules.
Department for Transport, 14 December 2017
Transport for the North
Transport for the North becomes first Sub-national Transport Body in England
The House of Commons has approved regulations for Transport for the North to become the first Sub-national Transport Body in England. The regulations will come to force on 1st April 2018.
Transport for the North, 18 January 2018
Draft Strategic Transport Plan published
Members of Transport for the North's Partnership Board have launched a thirty year plan outlining how transport connections across the North of England need to be transformed by 2050 to drive growth and close the economic gap between the North and the rest of England.
Transport for the North, 16 January 2018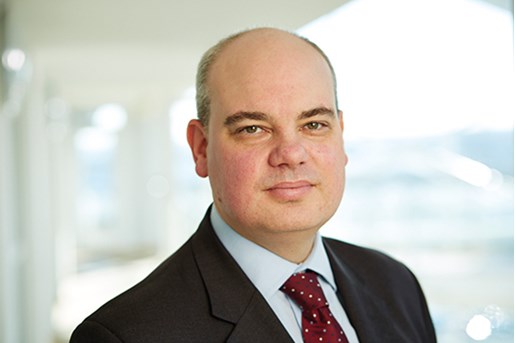 Paul Hirst
Partner, Infrastructure Projects and Co-head of Transport
United Kingdom
View profile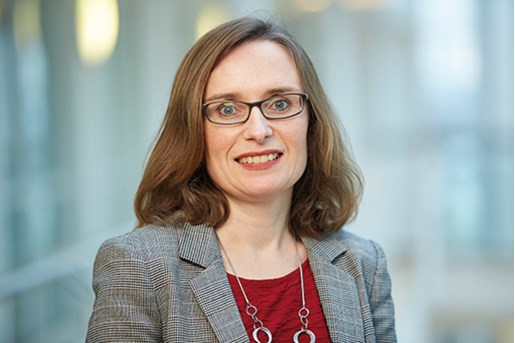 Anna Sweeney
Senior Knowledge Lawyer, Projects & Infrastructure Leeds
View profile