Since our last publication, the FCA has published and update on its review into High-Cost credit and has published its thematic review on interest-only mortgages.
---
UK
FCA thematic review on interest-only mortgages
The FCA has published a thematic review on the fair treatment of existing interest-only mortgage customers (TR18/1). The FCA wanted to find out why a large number of interest-only mortgage customers do not respond when their lenders try to contact them during the mortgage term. Therefore it commissioned a technical report and customer research report. The review also assessed how lenders were treating customers with existing interest-only mortgages who may have a repayment shortfall at maturity. The FCA found that all lenders in the sample have made progress in the fair treatment of interest-only customers, however although lenders are writing to customers before their mortgage maturing, engagement rates with firms are low. To encourage customers to speak to their lender as early as possible, the FCA has published a customer information leaflet. The FCA encourages all lenders to consider the customer research report to help them understand why some customers don't make contact to discuss their interest-only mortgages, and it will continue to monitor the risk to customers as part of its ongoing activity.
FCA, 30 January 2018
FCA high-cost credit review update
The FCA has published an update on its high-cost credit review, which provides information on progress, further work they are undertaking and planned timeframes. The update covers the specific products that the FCA has identified as areas of concern including overdrafts, Rent-To-Own (RTO), home-collected credit, catalogue credit and alternatives to high-cost credit. The FCA state that it remains concerned about the high fees for unarranged overdrafts and will publish an update and more analysis in May 2018 which is likely to include a consultation to improve the operation of high-cost credit markets. A consultation on a wider package of remedies on overdrafts is expected towards the end of 2018.
FCA, 31 January 2018
PRA consults on change to IDD commencement date
The PRA has published a consultation paper (CP4/18) on amendments to the effective date of its rules relating to the Insurance Distribution Directive (IDD). The PRA published a policy statement late last year, containing revisions to its rules and forms relating to the IDD. Also published in December 2017, the European Commission adopted a legislative proposal to postpone the application date of the IDD to 1 October 2018.
The PRA consultation sets out proposals for updates to the IDD-related rules in PS31/17 to be effective from 1 October 2018, although minor non-IDD related changes will still be made on 23 February 2018. Consultation ends: 12 February 2018.
BoE, PRA, February 2018
HM Treasury delays transposition of IDD
HM Treasury has announced that the UK government will delay making the Insurance Distribution (Regulated Activities and Miscellaneous Amendments) Order 2018 until it is known whether the application date of the Insurance Distribution Directive (IDD) will be delayed until 1 October 2018, as proposed by the European Commission. The government had originally planned for the Order to come into force on 23 February 2018, the original application date of the IDD. When the Order comes into force, the FCA will be able to finalise its rules, which were published in near-final form on 19 January 2018. Firms will then be required to comply with those rules from whatever date is ultimately agreed as the application date of the IDD.
FCA, 2 February 2018
CMA's banking rules come into force regarding new overdraft alerts
The CMA has announced that a rule change required by it as part of its Retail Banking Investigation has come into force. Banks must now set up an alert system to warn people before they slip into overdraft. This will help customers avoid unnecessary charges. Three other remedy measures have also come into force.
CMA, 2 February 2018
Treasury Committee inquiry into SME finance
The House of Commons Treasury Committee has launched an inquiry into small and medium-sized enterprise (SME) finance. The inquiry will consider:
The extent of competition in the SME finance market;
The various sources of funding available to SMEs, including crowdfunding and peer-to-peer lending, and whether capital markets are functioning effectively to provide SMEs with the finance they need to grow;
Whether the current regulatory framework provides appropriate protection to SMEs when they borrow money.
Treasury Committee, 1 February 2018
FOS Ombudsman News - Issue 143
The Financial Ombudsman Service (FOS) has published issue 143 of ombudsman news. The update covers travel insurance, a Q&A regarding PSD2 complaints and third quarter 2017/2018 statistics. PPI remains the most complained about financial product, with 43,394 new cases, whilst current accounts were the second most complained about product, with 4,976 new cases.
Financial Ombudsman Service, 31 January 2018
FCA issues PPI campaign response update
The FCA has published data showing the numbers responding to its PPI campaign during the period 29 August to 31 December 2017. There were 16,763 calls to the PPI helpline, 853,123 visits to the PPI website (with 2,521,086 page views) and 5,354 comments on social media channels.
FCA, 30 January 2018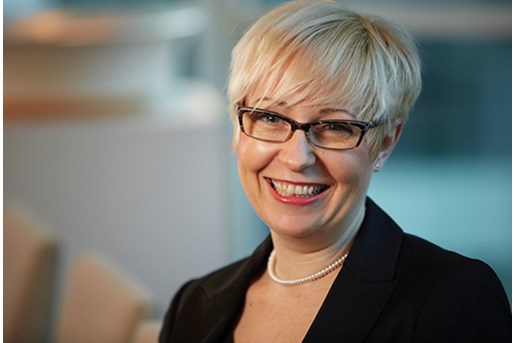 Amanda Hulme
Partner, Head of Financial Regulation
London
View profile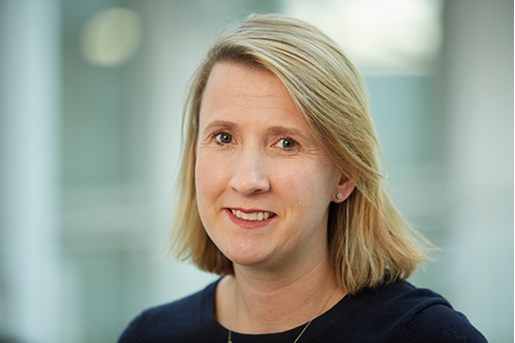 Rosanna Bryant
Partner, Financial Regulation and Co-head of Financial Services Sector

View profile