Since our last publication, the FCA has issued a Handbook notice setting out the latest changes to its Handbook (including the change of its address), the FOS has published the latest edition of its ombudsman news and the MAS has published a report on an independent review of debt advice funding.
UK
Green v Southern Pacific Mortgages
Judgment was handed down on 20 April in Green v Southern Pacific Mortgage Ltd & Anor [2018] EWCA Civ 854. The Court of Appeal agreed with the decision of Bristol County Court who had dismissed defences to a mortgage possession action based on disability discrimination (here depression). The Court said it was not disability discrimination to refuse to transfer a customer from a repayment to an interest only mortgage.
Court of Appeal, 20 April 2018
FCA Handbook Notice 54
FCA published Handbook Notice 54, which sets out the changes made to the FCA Handbook under instruments made by the FCA board on 22 March 2018 and 26 April 2018, and by the Financial Ombudsman Service (FOS) board on 7 March 2018.
The Handbook Notice reflects changes made to the Handbook by a number of instruments including:
Fees (Tariff Data for Insurers from 2018/2019) Instrument 2018 (FCA 2018/14/FOS 2018/2).
Fees (Consumer Financial Education Body Levy) Instrument 2018 (FCA 2018/10).
Financial Services Compensation Scheme (Management Expenses Levy Limit 2018/2019) Instrument 2018 (FCA 2018/12).
Financial Conduct Authority (Change of Address) Instrument 2018 (FCA 2018/21). In particular this will require firms to amend the FCA's address in their communications with their customers, following the FCA's office relocation in the summer of 2018. The FCA has provided feedback to the responses it received to its consultation paper (CP18/6) published in March, including the requirement in the Consumer Credit (Agreements) Regulations 2010, Schedule 1, to note the FCA's geographic address on credit agreements.
FCA, 27 April 2018
FOS ombudsman news issue 144
The Financial Ombudsman Service (FOS) published issue 44 of ombudsman news. Items of interest include:
Information and case studies on the FOS' approach to dealing with complaints about insurance pricing.
Information and case studies on the FOS' approach to dealing with complaints about goods or services bought on credit (where section 56 and section 75 of the Consumer Credit Act 1974 apply), with a focus on holiday clubs and solar panels.
A Q&A about customers building insurance claims, which links to a new online technical note on buildings insurance disputes about gradual damage. The note contains links to a number of case studies illustrating the FOS' approach in different scenarios.
FOS, 24 April 2018
FCA warns public of large rise in loan fee fraud
The Financial Conduct Authority (FCA) has issued a press release urging the public to be alert to the growing threat of loan fee scams, saying over £3.5m was lost to loan fee fraud in 2017. New FCA research shows that 34% of those surveyed admitted they weren't confident they knew how to check if a loan provider was legitimate. Additionally, 36% of those who took out a loan product in the last three years didn't do any checks to ensure the legitimacy of their loan provider. The FCA says research shows that over a third of people just accept what financial firms tell them and fraudsters have a range of genuine sounding reasons for asking for a fee, including claiming it's a deposit, admin fee or insurance for those with low credit ratings. The FCA says it assesses every loan fee fraud report it receives, and will issue public warnings about unauthorised firms that breach its rules and target UK consumers.
FCA, 24 April 2018
Report on independent review of debt advice funding
The Money Advice Service (MAS) has published a report on the findings from an independent review of the funding of debt advice, produced by Peter Wyman, who was asked by MAS to carry out the review and make recommendations that provide an effective and transparent framework for the funding of debt advice. Mr Wyman's 20 recommendations are set out in the report. He makes recommendations to improve the efficiency of supply by reducing duplication and encouraging, wherever possible, greater use of technology and the lowest cost delivery channel and for greater quality assurance of firms that provide advice, as well as recommending approved training schemes for advisers. The recommendations should be viewed as a package, to be implemented as a whole, and Mr Wyman advises that they can be implemented "at once", as they do not require primary or secondary legislation.
The FCA has also issued a press release responding to the report, advising that the report is an important step that will make a real difference to policy and practice in the debt advice area.
FCA, 25 April 2018
HM Treasury summary of responses to consultation on legislation to support cheque imaging
HM Treasury published a document summarising responses, and providing feedback on responses, to its consultation on legislation to support cheque imaging and also draft Electronic Presentment of Instruments (Evidence of Payment and Compensation for Loss) Regulations 2018. The key changes made to the consultation proposals are that HM Treasury has:
Removed the requirement to provide some additional pieces of information with a copy of a cheque.
Clarified that the Regulations are not intended to override existing channels for compensation.
The Regulations will come into force 21 days after they have been made.
HM Treasury, 30th April 2018
Worldwide
European Parliament's provisional text of a legislative resolution on MLD5
The European Parliament has published the provisional text of the legislative resolution adopted by it on the proposed Fifth Money Laundering Directive.
European Parliament, 19 April 2018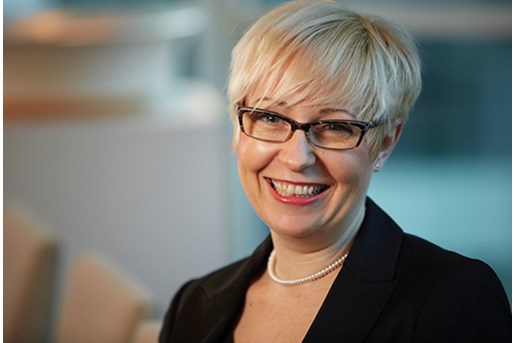 Amanda Hulme
Partner, Head of Financial Regulation
London
View profile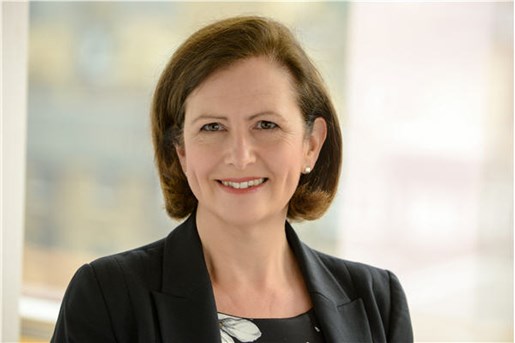 Lorna Finlayson
Partner, Financial Regulation
Edinburgh
View profile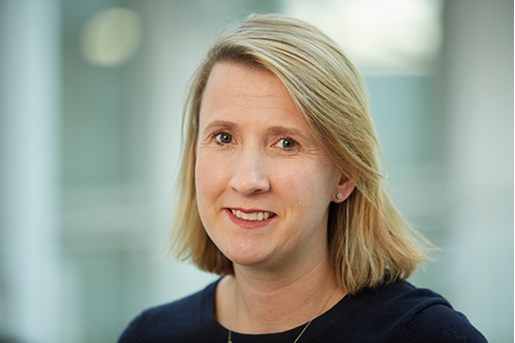 Rosanna Bryant
Partner, Financial Regulation and Co-head of Financial Services Sector

View profile