Included in this edition of InCredit: FCA updates notification process for temporary permissions regime; FCA publishes webpage on Brexit implications for consumers; Directive to criminalise money laundering published in OJ and more
---
UK
BoE carries out one-day cyber resilience exercise for financial sector
On 9th November 2018, the Bank of England, in partnership with industry and other UK financial authorities (HM Treasury and Financial Conduct Authority), hosted a one-day exercise designed to test the financial sector's resilience to a major cyber incident impacting the UK. The exercise formed a vital part of the sector wide biennial process that seeks to ensure the industry is prepared for – and can respond effectively to – any major disruption stemming from a cyber-incident, protecting the financial system on which the public relies.
BoE, 8 November 2018
FCA updates notification process for temporary permissions regime
As set out in the direction, firms which have passports under Schedule 3 to the Financial Services and Markets Act 2000 (FSMA 2000) or Treaty firms under Schedule 4 to FSMA 2000 will need to notify the FCA that they wish to use the temporary permissions regime. Notifications will need to be submitted via the Connect system between the 7 January 2019 and the 28 March 2019.
FCA, 9 November 2018
FCA publishes webpage on Brexit implications for consumers
The FCA published a webpage providing information for consumers on the implications of Brexit on their financial products and services. The webpage sets out different scenarios based on whether an implementation period goes ahead or not, and details how Brexit may affect consumers' financial protections.
FCA, 9 November 2018
15 million Brits suffer in silence as they lack confidence to complain
The FCA has published their results from a survey that they conducted on how consumers in the UK have changed their attitudes towards making complaints.
FCA, 8 November 2018
FCA issues final guidance on regular premium payment protection insurance (PPI) complaints
The FCA has issued final guidance (CP18/33) that clarifies its expectations about the handling of certain regular premium payment protection insurance (PPI) complaints. The FCA is also proposing new rules requiring firms to write to around 150,000 consumers who had previously complained unsuccessfully to tell them they can make a new complaint and remind them of the deadline.
FCA 7 November 2018
Christopher Woolard speech on mortgage market
Christopher Woolard, Executive Director of Strategy and Competition at the FCA, delivered a speech at the UK Finance Annual Mortgage Conference, London. Mr Woolard said that the interim findings from the FCA's Mortgage Market Study have shown a market largely working well, but there are challenges. Mortgage prisoners are a clear example; one that will require creativity from the FCA and a coordinated effort from the industry. Mr Woolard added that long-term and lifetime lending is another concern and the FCA is looking to firms to use their common sense to make sure they're matching the right products to the right consumers. For markets to move forward and adapt requires the highest level of trust. This will only be gained through the long-term, consistent, fair treatment of customers.
FCA 6 November 2018
Consumers' access to financial services inquiry launched
The Treasury Committee has launched an inquiry into consumer access to financial services. It will focus on the interaction between vulnerable consumers and financial services firms. Submissions to the enquiry are sought by 14 December 2018.
Treasury Committee, 9 November 2018
Worldwide
Regulation on procedures and standard forms and templates for resolution plans for credit institutions and investment firms published in the Official Journal
This was the Commission Implementing Regulation (EU) 2018/1624 of 23 October 2018 which lays down implementing technical standards with regard to procedures and standard forms and templates for the provision of information for the purposes of resolution plans for credit institutions and investment firms. This is pursuant to Directive 2014/59/EU of the European Parliament and of the Council, and repealing Commission Implementing Regulation (EU) 2016/1066
EU, 7 November 2018
Directive to criminalise money laundering published in OJ
Directive (EU) 2018/1673 on the criminalisation of money laundering has been published in the Official Journal of the EU. Member States have up to 24 months to transpose it into national law. This Directive establishes minimum rules on the definition of criminal offences and sanctions relating to money laundering. Such activities will be punishable by a maximum term of imprisonment of four years, and judges may impose additional sanctions and measures (eg temporary or permanent exclusion from access to public funding and fines). Aggravating circumstances will apply to cases linked to criminal organisations or for offences conducted in the exercise of certain professional activities.
EUR-Lex, 12 November 2018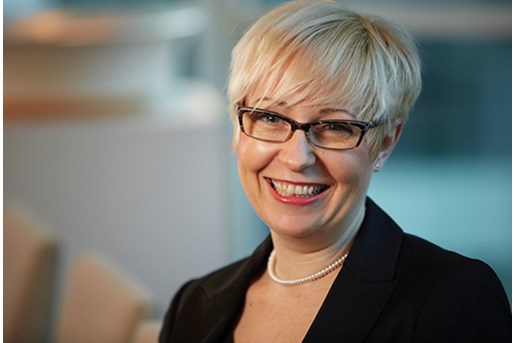 Amanda Hulme
Partner, Head of Financial Regulation
London
View profile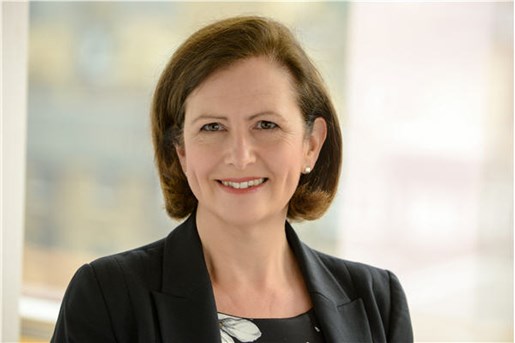 Lorna Finlayson
Partner, Financial Regulation
Edinburgh
View profile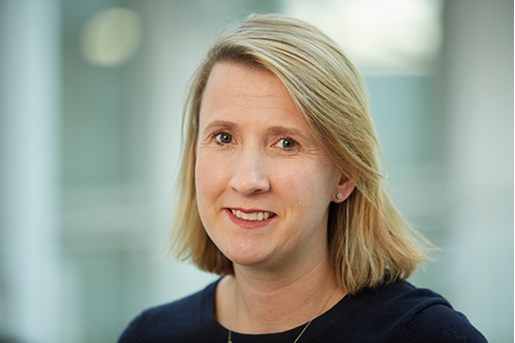 Rosanna Bryant
Partner, Financial Regulation and Co-head of Financial Services Sector

View profile