Included in this weeks edition of InCredit: FCA policy development update for September 2018; Wonga goes into administration; Dombrovskis outlines European Commission's approach to FinTech
---
UK
CMA launches limited review of the Payment Protection Insurance Market Investigation Order 2011
The CMA has launched a limited review of the Payment Protection Insurance Market Investigation Order 2011. Closing date for responses, for requests of written submissions or evidence on the review is 21 September 2018.
CMA, 6 September 2018
Government says bank branch closures are commercial decisions for management teams
The government has responded to the Scottish Affairs Committee's report on Royal Bank of Scotland branch closures. The government acknowledges that bank branch closures can impact on vulnerable customers, but says it is a commercial decision for the management team of the bank, and government policy is not to intervene in those decisions.
UK Parliament, 10 September 2018
FCA policy development update for September 2018
The Financial Conduct Authority (FCA) has published the latest version of its policy development update, which provides information on its recent and upcoming publications. Future publications include a policy statement on its fees proposals for claims management companies (CP18/23), which is expected in December 2018.
FCA, 7 September 2018
Wonga enters administration
On the 31st August 2018, Wonga Group Limited and WDFC UK Limited (Wonga) have been placed into administration. Insolvency Practitioners from Grant Thornton have been appointed as administrators to manage the firms' business and affairs. The FCA will continue to supervise Wonga and is in close contact with the administrators with regard to the fair treatment of customers.
FCA, 31 August 2018
Dial-A-Cab Credit Union Limited and Harp Credit Union Limited enter administration
On 4 September 2018, the High Court appointed Jo Milner and Stephen Cork of Cork Gully LLP as administrators of Dial-A-Cab Credit Union Limited. The FCA has commenced an investigation. Harp Credit Union Limited was also placed into administration on 4 September 2018 and has now ceased trading. Jo Milner and Stephen Cork of Cork Gully LLP have been appointed as administrators.
FCA, 4 September 2018
Tackling problem debt
The National Audit Office has published a report which aims to evaluate and conclude on the Treasury's overall approach to over‑indebtedness, and how well it brings together government's and other stakeholders' various activities and interventions to meet its objectives. The report concludes that, although the treasury has developed a more coherent approach to provide support in recent years, the problem has not stood still. Utility providers and the public sector have emerged as major components of debt problems. There are also crucial areas, such as debt collection, where public oversight lacks impact.
National Audit Office, 6 September 2018
Financial Guidance and Claims Act 2018 (Commencement No 1 and Transitional Provision) Regulations 2018 (SI 2018/987)
These Regulations bring into force section 35 of the Financial Guidance and Claims Act 2018, which came into force on 8 September 2018. The principal changes create a special class of unsolicited marketing calls relating specifically to claims management services ("cold claims calls") and prohibit people from making such calls unless recipient subscribers have previously opted in to receiving them. The consequential changes ensure that people making cold claims calls remain under a duty to provide recipients with their name and, if requested, their address and a contact number that is free to call.
Legislation.gov.uk, 10 September 2018
Worldwide
ESAs find limited growth in automated financial advice
The European Supervisory Authorities (ESAs)—the European Banking Authority, the European Insurance and Occupational Pensions Authority, and the European Securities and Markets Authority—have published the results of their monitoring exercise on automation in financial advice. The report shows that while automation in financial advice is slowly growing, the overall number of firms and customers involved is still quite limited. As the identified risks have not materialised and considering the limited growth of the phenomenon, the ESAs believe that no immediate action is necessary.
EIOPA, 5 September 2018
ECB consults on risk-type-specific chapters of its guide to internal models
The European Central Bank (ECB) has launched a public consultation on the risk-type-specific chapters of its guide to internal models. The chapters—on credit risk, market risk and counterparty credit risk—are intended to ensure a common and consistent approach to the most relevant aspects of the applicable regulations on internal models for banks directly supervised by the ECB. Feedback is sought by 7 November 2018.
ECB, 7 September 2018
Dombrovskis outlines European Commission's approach to FinTech
The European Commission's vice-president, Valdis Dombrovskis, has outlined the Commission's approach to FinTech in a speech in Vienna. Mr Dombrovskis said that the Commission's ambition is to support an innovative European financial sector, while looking after consumers and addressing risks.
EC, 6 September 2018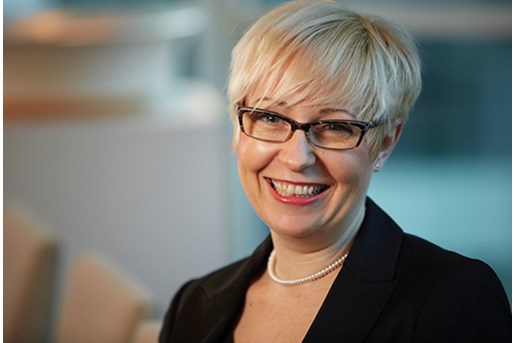 Amanda Hulme
Partner, Head of Financial Regulation
London
View profile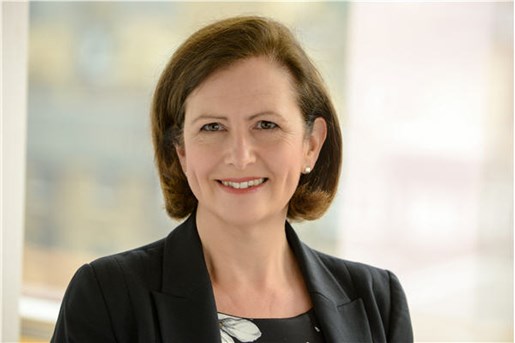 Lorna Finlayson
Partner, Financial Regulation
Edinburgh
View profile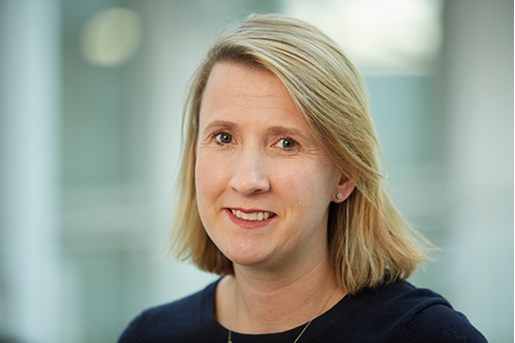 Rosanna Bryant
Partner, Financial Regulation and Co-head of Financial Services Sector

View profile