Forget a week being "a long time in politics", a day feels long enough at the moment!
---
The fact remains that the Government has a slim majority and a Brexit legislative quagmire to navigate, and so a General Election followed by a Labour Government at some point in the next 12 months is a real possibility. Labour could therefore have the chance to implement some or all of their nationalisation proposals.
Labour Party Proposals
The Labour manifesto for the 2017 General Election included various commitments:
Energy: 'regain control of energy supply networks through the alteration of operator licence conditions, and transition to a publicly owned, decentralised energy system'
Water/Utilities: 'replace our dysfunctional water system with a network of regional publicly-owned water companies'
Rail: 'bring private rail companies back into public ownership as their franchises expire'
Postal service: 'reverse the privatisation of Royal Mail at the earliest opportunity'
How would the proposals be financed/implemented?
Labour's proposals are long on vision, but short on detail – their manifesto had a large number of policies, not all of them consistent, and even a Government with a large majority would struggle to pass all of these proposals in a single parliament. Detailed proposals for implementation do not exist. Nationalising profitable companies on the scale proposed – absent fears of insolvency or the exigencies of war – would be unprecedented. There does not seem to be a suggestion of breaking up existing entities, rather they would be owned by a Government body, but remain legally separate (rather like Caledonian Macbrayne). At a high level, it appears that Government bonds would be issued to shareholders in exchange for their shares – which from an accounting perspective may not impact the public debt, because the issuing of the bonds would be cancelled out by holding the shares of equivalent value.
Nationalisation Lite
Nationalising rail franchises would be relatively simple, because train operating companies are special purpose vehicles which do not own trains or long term assets, and Labour plans to allow franchises to come to an end. A decision would be needed over how to structure the operations – but it may be assumed that a separate company would run each "ex-franchise", at least in the short term. There could then be a wider reorganisation.
Labour's energy proposals refer to using licence changes to allow increasing Government direction and control as a first step. However, Ofgem has a limited ability to change licences, so significant changes would require primary legislation. An alternative would be further legislative steps along the lines of the energy price cap – a cap on profits for example.
Full Fat Nationalisation
The basic framework would involve an Act of Parliament to establish a new company as a holding vehicle before the transfer of equity/debt on a certain date of the company to be nationalised. Brexit is seen by some as an enabler – but in fact it is not obvious that EU state aid is a real blocker to the Government purchasing a company at market value in any event. In practice, state aid is here to stay either under a UK-EU free trade agreement or WTO rules in the event of a "hard" Brexit.
A Government entity would need to take control of the relevant company – most likely by issuing Government bonds in exchange for shares. The Takeover Code rules requires anyone acquiring a 30% voting interest to make a mandatory offer in cash for all shares, and company law protections for minority shareholders also means that a full takeover would be likely. In the rail sector, any transfers would need to be consistent with the provisions of the Railways Act 1993.
Key issues would be around:
Determining fair compensation: valuing shares is typically very complex (especially with SPV ownership structures). Some indications from Labour are that they would seek to save money by refusing to pay out full market value, but that would come with a clear risk of legal challenge from shareholders using routes which may include:
ECHR/Human Rights Act;
shareholders based in countries with free trade agreements or bilateral investment treaties may be able to rely on clauses in those agreements which guarantee fair compensation – which may set a precedent for all shareholders.
The Northern Rock court case shows that the courts will not interfere with a valuation mechanism which is rational, even if imperfect – so that does suggest the Government has some latitude, but this involved an insolvent company, not a profitable entity, so the case may be distinguished on that basis.
Debt and Equity?: strictly speaking a share purchase alone would give the Government control, but that would immediately cause issues as such a purchase may result in debt immediately falling due, as protections for lenders on change of control, nationalisation or expropriation are triggered. In practice the Government may therefore have to pay off the debt as well – meaning estimates of the cost of nationalisation may underestimate the true cost, especially when swap breakage fees and so on are factored in. Due diligence of all these issues would not be a short process.
How would a nationalised company/sector operate?
In principle a nationalised company could continue to operate in a similar way on a day to day level, but answerable to civil servants rather than shareholders. However, new governance/board arrangements would be required – potentially with public/stakeholder representation. A chief criticism of nationalisation will be the absence of the incentive drivers inherent in a usual privately owned arrangement – so some type of mechanism would be necessary to counter this. Experience with Network Rail suggests there is no "silver bullet" to solve this dilemma. Alternative structures could also be considered, along the lines of:
mutual options: for example the Welsh Water model of a company limited by guarantee which raises funds by issuing funds. So the Government could purchase an existing company and then convert it to a similarly mutual structure so that it remains outside of the direct control of Government. Mutual Energy, which manages energy assets in Northern Ireland, is another example of a mutual in the energy sector. The challenge for all shareholder owned companies when compared to a mutual is any mutual profit goes back into the mutual and not to shareholders. The benefits of privately owned companies therefore will need to be articulated in a very clear way moving forward;
challenger organisations: the Government could establish rival energy companies (akin to Robin Hood Energy) to undercut established suppliers, accelerating a process which is already happening. This would not tackle all of the costs of energy, as it does not impact on generation, transmission or distribution costs. It could also encourage local grid networks being established (along the lines of district heating networks).
Impact of Nationalisation risk
Even if nationalisation does not occur, the threat of it is already having an effect – symptomatic of a general shift in mood amongst politicians of all hues recognising that the "guiding hand" of the market does not always point in the right direction. Even with a large majority, implementing all of their manifesto would take Labour a great deal of legislative time and so they would take several years to complete their nationalisation proposals. In the meantime, to some extent relevant businesses can seek to make the case that others should be nationalised first by considering steps to take to tackle some of the drivers for nationalisation – demonstrating they are driving down costs and seeking to act with the consumer at the forefront of their mind.
Actual nationalisation aside, there has clearly been a mood shift even amongst Conservatives, and at the very least is it is hard to imagine further privatisations (for example in relation to the NHS) over the short to medium term. Events since the 2017 election have reinforced the logic of nationalisation – for example Carillion's collapse, Grenfell, and the East Coast franchise transfer back into public control and major issues arising from the introduction of the new 2018 timetable across the Northern Rail and Greater Thameslink franchises. The nationalisation debate is already having an impact in increasing the extent of public control/direction in various industries – for example (i) the energy price cap, (ii) the indication that the Government will direct that a certain proportion of slots at an expanded Heathrow to be ringfenced for UK domestic links.
Here at AG, we advise clients across all sectors targeted by Labour's proposals, and are paying close attention to the debate. The prospect of a general election means that companies in relevant sectors should be preparing contingency plans covering how to react to detailed proposals in due course. If you would be interested in discussing how these issues may affect your organisation, please do not hesitate to contact us.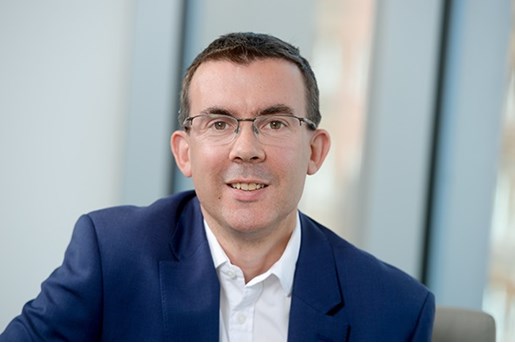 Rob Thompson
Legal Director, Infrastructure Projects and Energy United Kingdom
View profile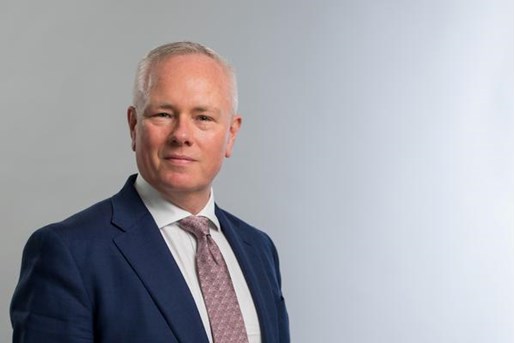 Richard Goodfellow
Head of IPE and Co-head of Energy and Utilities
United Kingdom
View profile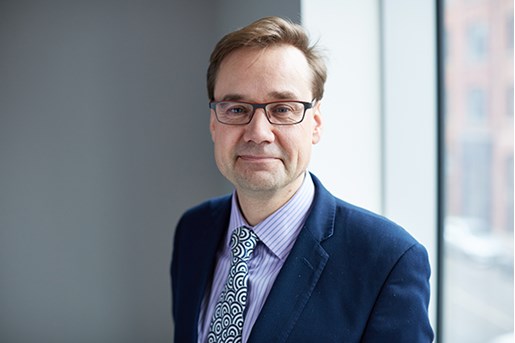 David Shaw
Partner, Construction and Engineering
Leeds, UK
View profile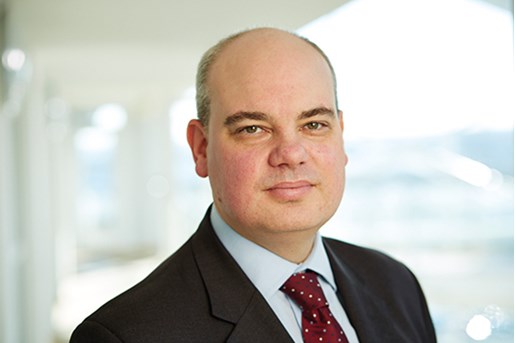 Paul Hirst
Partner, Infrastructure Projects and Co-head of Transport
United Kingdom
View profile