It's been a while since we wrote an Insight about the Capacity Market and lots has been happening. We summarise the key recent developments.
---
Changes to rules and regulations
There were a number of changes to the Capacity Market Rules (which set out the technical detail of how the Capacity Market operates) during 2017. These mostly implemented changes proposed by a BEIS consultation, Capacity Market consultation: Improving the Framework issued in July 2017, with the response published in December 2017. The main changes were:
the Capacity Market Rules were amended just before the latest auctions to reduce the de-rating factors for storage. Previously the de-rating factor for any kind of storage was set at 96.11%. However, most system stress events (when the capacity mechanism is called upon) last just over 2 hours, whereas batteries can often only discharge for 30-60 minutes – so they cannot cover the full time needed. The rules were changed to apply a sliding scale of de-rating factors, depending on how long a battery could discharge for. Only storage that can discharge for 4 hours or more will now get the full 96.11%. View the full table here
If plants receiving Capacity Market support do not demonstrate sufficient satisfactory performance days in any delivery year, this is now a new default termination event (previously it just meant that capacity payments would be suspended), and a termination payment of £15,000 per megawatt will apply.
Auctions
There have been two Capacity Market auctions recently. The T-1 auction, for capacity in 2018/19, took place on 30 January 2018 and the final results were confirmed on 13 February. The T-4 auction, for capacity in 2021/22 onwards, took place on 6 February and the final results were confirmed on 20 February. There was a slight change from the provisional results.
T-1 auction
The results were:
A clearing price of £6/kW/year, the lowest yet, with 5.8GW of capacity secured.
54.3% of capacity entering the auction was successful. The majority were CCGT (closed cycle gas turbine) or OCGT (open cycle gas turbine) generation, and all of these were existing generating units, but demand side response, coal/biomass, and CHP and autogeneration also did well.
Coal/biomass comprised over half the total capacity that exited the auction as prices fell too low, followed by DSR. Almost 70% of new build storage also exited. Shortly after the auction results, Eggborough coal power station confirmed it would close in September 2018 as it had failed to secure a capacity agreement.
T-4 auction
The final results, published on 20 February, differed slightly from the provisional figures in that an extra 5MW (3 extra new-build storage projects, 2 from Limejump and 1 from KiWi Power) were included. The results were:
A clearing price of £8.40/kW/year, much lower than previous T-4 prices of £18/kW for 2019/20 and £22.50/kW for 2020/21.
50.42GW of capacity was secured, with 23.83GW exiting as the price fell too low for them.
Almost 86% of successful capacity is existing generation, and 45% is CCGT. No new CCGT projects (such as SSE's Keadby) won capacity, although two large new-build EfW plants (SSE's 66MW Ferrybridge Multifuel Energy 2 and Covanta's 57MW Rookery South) secured agreements.
Interestingly, 6 interconnectors won capacity agreements, 3 of these (Eleclink, Nemo and IFA2) being new-build projects. This has caused some controversy, since these benefit from the cap and floor regime, which gives them a guaranteed minimum income, and are exempt from transmission charges and also the carbon price floor. Some say that this means Britain is importing power generated by European coal plants instead of building new, cleaner gas power plants itself.
The auction was oversubscribed, with 74GW of capacity bidding for 50GW of contracts. The main types of technology exiting the auction once prices fell too low were new-build CCGT (11GW) and coal/biomass (7.6GW). Only Drax and Ratcliffe coal plants secured capacity agreements. 80% of batteries and around 50% of DSR also lost out.
Medium Combustion Plant Directive
A further legislative development that affects certain generating plants that may have just been granted a capacity agreement is the enactment of the Medium Combustion Plant Directive into UK law, by the Environmental Permitting (England and Wales) (Amendment) Regulations 2018. These Regulations only came into force on 30 January 2018, but they affect any "specified generator" that was awarded a capacity agreement that remains in place after December 2018 (so any that have just been successful in these auctions). They mean that from 1 January 2019 a "specified generator" combustion plant used to generate electricity between 1 and 50MWth (including individual smaller generators if together on the same site they add up to 1MW) will need a permit to be operated and must comply with standard permit conditions.
Comment
The recent rule changes have been bad news for battery storage projects, as the de-rating factors mean that the capacity payments they would have received were too low to be economically viable as the only source of revenue. Coal also suffered, with Eggborough announcing its closure and many other plants unable to meet the low clearing price. Yet again, no new gas plant secured a capacity agreement prompting criticism from some quarters that in failing to stimulate development of new gas the Capacity Market was failing to achieve one of its main aims.
However others argue that the Capacity Market is achieving exactly what was intended with the competitive auctions driving down cost to achieve the best result for the consumer on a technology neutral basis. Interconnectors, for example, is one of the technologies that did do well out of these auctions. It remains to be seen if this is a trend that will continue, or whether Ofgem will start to scrutinise this more looking at the interconnector charging regime and the reliability of an interconnector (which relies on the generators that sit behind the interconnectors) in providing capacity.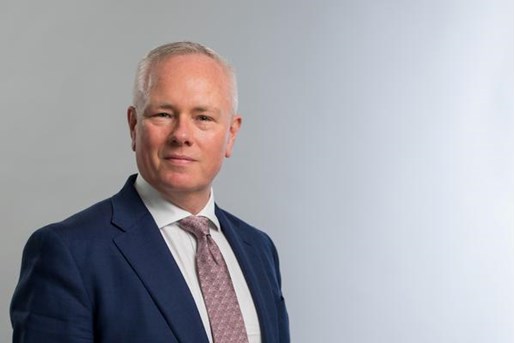 Richard Goodfellow
Head of IPE and Co-head of Energy and Utilities
United Kingdom
View profile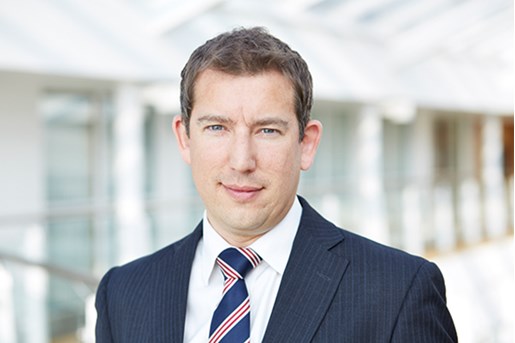 Paul Dight
Partner, Energy and Utilities United Kingdom
View profile