Included in this issue of Data & Privacy News: Facebook could face fine from Irish regulator for data breach; ICO granted funding for new hub to support innovation; Parent company of Cambridge Analytica pleads not guilty to failure to comply with ICO enforcement notice; and more
---
High Court blocks Google iPhone data privacy case
A bid to sue Google for alleged unlawful collection and use of data from 4.4 million UK iPhone users has been blocked by the High Court.
The campaign group Google You Owe Us, led by former Which? director Richard Lloyd, sought permission to have the case heard as a representative action, which would allow one legal team to act on behalf of all affected users.
The Group aimed to collect compensation for those iPhone users who had their handsets tracked by Google for several months between 2011 and 2012.
Mr Lloyd said that he was "disappointed" by the ruling and his group would be launching an appeal.
In the US, Google has already paid $39.5m to settle claims over similar data-gathering allegations.
Facebook could face fine from Irish regulator for data breach
The Irish Data Protection Commission (IDPC) has opened a formal investigation into the Facebook data breach that affected nearly 50 million user accounts.
The social media platform could face a fine of up to $1.63bn if non-compliance with GDPR is found.
The IDPC has confirmed that Facebook had informed it of its ongoing internal investigation and that they were continuing with remedial actions.
Following an announcement from the IDPC that it would be investigating the data breach, the Spanish Data Protection Agency announced that it would collaborate on the investigation to protect Spanish citizens' rights.
ICO granted funding for new hub to support innovation
The ICO has been awarded a grant of £537,000 to establish a Regulators' Business and Privacy Innovation Hub which will work with other regulators to provide expert support to information privacy and data protection businesses.
The grant is part of a drive by the Department of Business, Energy and Industrial Strategy towards innovation and an increase in efficiency in the public sector. A £10m Regulators' Pioneer Fund will be split across 15 unique projects run by UK regulators encouraging use of new and emerging technologies such as AI and robotics.
The Hub will work alongside the ICO's Regulatory Sandbox to develop innovative products and services. The ICO are currently calling for views on this through a consultation which closes on 12 October 2018.
UK Government launch £9m competition to overcome NHS data privacy concerns
The UK Government has launched a £9 million competition for UK firms asking them to pitch digital solutions to boost the NHS's use of technology and "overcome privacy challenges".
The offer is open to firms that want to do collaborative or early stage development work on digital tools or solutions which will improve healthcare provision, clinical-decision making and the challenges surrounding increased use of technology.
The competition, which is part of the UK's £181m Industrial Strategy Challenge Fund, is offering between £50,000 and £75,000 for projects surrounding feasibility studies and between £300,000 and £1m for collaborative projects. The deadline for both of these is 31 October 2018.
Parent company of Cambridge Analytica pleads not guilty to failure to comply with ICO enforcement notice
SCL Elections Ltd, the parent company of Cambridge Analytica, has pleaded not guilty to the ICO's criminal charge of failing to comply with an enforcement notice under sections 47(1) and 60(2) of the Data Protection Act 1998.
In January 2017, SCL received a subject access request from David Carroll, an American citizen, which requested information on whether its Facebook adverts had influenced his vote in the 2016 American presidential election. Mr Carroll complained to the ICO after receiving a response from SCL which he was not happy with.
In May 2018, the ICO served a formal enforcement notice on SCL, which was allegedly ignored. The regulator has now brought a criminal charge agaist SCL before the courts.
The ICO are currently pursuing another case through the First-Tier Tribunal's General Regulatory Chamber against Aggregate Data Services IQ Ltd, in connection with Aggregate IQ's appeal to the GDPR enforcement notice issued by the ICO against it earlier this year. The Canadian firm has been linked by the regulator to Cambridge Analytica, though it denies any closer relationship other than that of software developer and client.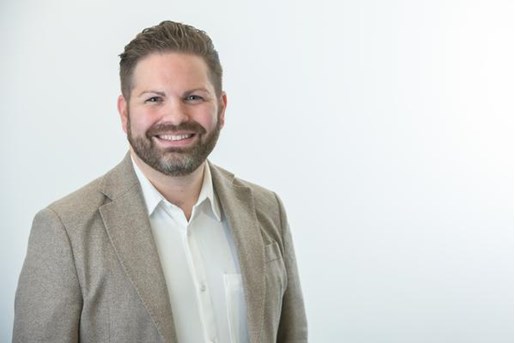 Ross McKenzie
Partner, Commercial & Data Protection
Aberdeen, UK
View profile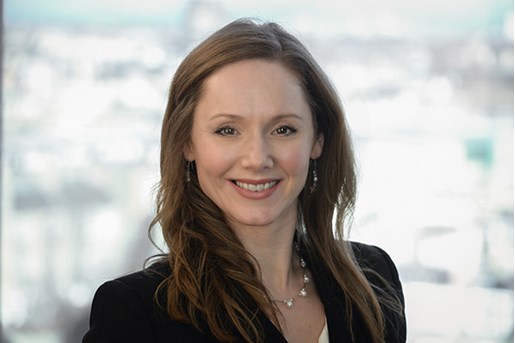 Helena Brown
Partner, Commercial and Data Protection & Head of Data
Edinburgh, UK
View profile