Included in this issue of the Governance & Compliance Update: The Financial Reporting Council (FRC) has published a series of frequently asked questions in relation to the UK Corporate Governance Code 2018 (Code). The FAQs will be used alongside the FRC's guidance (and, in particular, the FRC's Guidance on Board Effectiveness) to issue clarifications on the interpretation of the Code. The FRC will also monitor early adopters and issue a statement on progress in late 2019 and much more...
---
FRC publishes FAQs on the UK Corporate Governance Code 2018
The Financial Reporting Council (FRC) has published a series of frequently asked questions in relation to the UK Corporate Governance Code 2018 (Code). The FAQs will be used alongside the FRC's guidance (and, in particular, the FRC's Guidance on Board Effectiveness) to issue clarifications on the interpretation of the Code. The FRC will also monitor early adopters and issue a statement on progress in late 2019.
The issues dealt with in the FAQs include:
Application - The Code only applies from when a company becomes premium listed. This has potential implications for issues such as board tenure where, for example, a chair was appointed to the board prior to admission to Official Listing.
Reporting against the Principles in the Code - This will involve reporting on how the board has set the company's "purpose and strategy", met objectives and achieved outcomes through the decisions it has taken. Companies should articulate the actions taken and resulting outcomes and cross-reference to those parts of the annual report that describe how the Principles have been applied.
Significant shareholder dissent – Provision 4 deals with voting dissent in relation to the board's recommendation on both board proposed

and

shareholder requisitioned resolutions.
Tenure of the chair - Provision 19 does not mean that a chair who has been on the board for more than nine years

must

resign in 2019. The FRC reiterate that the Code works on a "comply or explain" basis and that there may be reasons to keep the chair in post beyond nine years, but boards will need to offer an explanation for doing so.
Changes to associated guidance - Changes will be considered to the Code and associated guidance as regards internal control and the viability statement in light of the completion of the various investigations into the collapse of Carillion.
Role of the RemCom – the FAQs underscore the broader role of the remuneration committee in relation to setting remuneration for senior executives, exercising discretion, and reviewing pay and incentives across the workforce.
ISS updates its EMEA Proxy Voting Guidelines
Institutional Shareholder Services (ISS) has published an updated version of its EMEA Proxy Voting Guidelines, which apply to shareholder meetings held on or after 1 February 2019.
Key changes as regards its policy for the UK and Ireland include:
Appointment of external auditors - ISS may recommend voting against proposals to ratify the appointment of the external auditor where the lead audit partner(s) has been linked with a significant auditing controversy.
Director elections: governance issues - ISS will consider a negative voting recommendation against individual directors for 'egregious actions related to the director(s)' service on

other

boards that raise substantial doubt about that individual's ability to effectively oversee management and to serve the best interests of shareholders at any company'. This extends the policy to include instances of governance failures at issuers other than the subject company.
Director elections: attendance - ISS may recommend voting against the re-election of a director if there have been repeated absences (less than 75% attendance) at board and committee meetings in a single year that have not been suitably explained. This applies to all directors, not just those with multiple outside directorships. The requirement that this level of attendance must have taken place for two or more consecutive years has been removed.
Remuneration policy: annual bonus - A new recommendation has been added that target bonuses should typically be set at no more than 50% of the maximum bonus potential; any pay-out above this level at target should be supported by a sufficiently robust explanation.
Remuneration policy: long-term incentive plans (LTIPs) - Share awards should be subject to a total vesting and holding period of five years or more, in line with the recommendations of the Code.
Remuneration report: LTIPs - When there has been a material decline in a company's share price, remuneration committees should consider reducing the size of LTIP awards at the time of grant.
Remuneration report: NED pay - The fees payable to NEDs should not be excessive relative to similarly-sized companies in the same sector.
Approval of a new or amended LTIP - ISS will pay particular attention to whether the scheme is operating within dilution limits that are aligned to the relevant UK market standards, particularly those issued by the Investment Association.
Glass Lewis updates corporate governance policy guidelines
Glass Lewis has published its UK corporate governance policy guidelines. Key areas of change include:
Board skills and diversity - FTSE 100 companies are expected to provide a meaningful assessment of the board's diversity and skills in line with developing best practice standards. Gender pay gap data and executive pipeline composition will also be taken into account when assessing diversity concerns at board level.
Pay ratios – For the time being, the disclosure of CEO pay ratios will not, of themselves, have a material impact on voting recommendations.
Board and committee responsiveness - Glass Lewis may, in certain circumstances, hold committee chairs and members accountable for a failure to adequately address shareholder dissent.
Environmental and social risk oversight - Where a company has not properly managed or mitigated environmental or social risks to the detriment of shareholder value or when such mismanagement has threatened shareholder value, Glass Lewis may recommend that shareholders vote against board members who are responsible for oversight of environmental and social risks.
Executive remuneration - Glass Lewis have clarified that they will assess the realised pay received by a company's top executives over at least three years when evaluating the link between pay and company performance.
Investment Association publishes 2018 update of 'principles of remuneration'
The Investment Association (IA) has published the 2018 update of its 'principles of remuneration' and, in advance of the 2019 AGM season, highlighted certain items of focus. For a summary of the changes made, please read our Employee Incentives update. The IA has also published an open letter to the Chairs of Remuneration Committees of FTSE 350 companies, in which it expressed growing frustration that many companies were not listening to investor views. This often means that investors have been forced to vote against companies' remuneration resolutions, which has led to a growing number of shareholder rebellions over the 2018 AGM season.
FTSE 350 companies must do more to meet Hampton-Alexander Review's targets on gender balance
The Hampton-Alexander Review (Review) has published its third annual report which finds that if progress on female appointments continues at a similar rate, the FTSE 100 is "on track" to achieve the 33% target for women on boards but elsewhere there needs to be a step-change in pace for the targets to be achieved.
In the FTSE 100, 30.2% of board positions are now occupied by women, up from 27.7% in 2017. In the FTSE 350, almost 25% have one woman on their board (there remain five all-male boards), up from 22.8% in 2017. This means that 50% of appointments to board positions will have to be filled by women over the next two years for FTSE 350 companies to meet the target.
By way of reminder, the Review's aspirational targets are:
33% target for women on FTSE 350 boards by the end of 2020;
33% target for women on FTSE 350 executive committees and direct reports to the executive committee on a combined basis by 2020; and
FTSE 350 companies to increase number of women in roles of chair, senior independent director and executive director on their boards.
Modern Slavery Act 2015: Home Office plans to audit supply chain transparency statements from 31 March 2019
The Home Office has been writing directly to chief executives of UK businesses, requesting that they publish an annual Modern Slavery Statement, or risk appearing on a published list of non-compliant organisations. The letters have been sent to 17,000 UK companies and LLPs which the Home Office believes are caught by the requirements irrespective of whether those businesses are compliant currently. The Home Office estimates that only 60% of companies have so far complied. For further analysis, please see our Modern Slavery Update issued at the time.
QCA publishes Corporate Governance Behaviour Review 2018
The Quoted Companies Alliance (QCA), together with UHY Hacker Young, has published its Corporate Governance Behaviour Review for 2018. The review analyses the corporate governance disclosures of 50 AIM companies to identify patterns and to examine the impact of the AIM Rule 26 changes, which took effect on 28 September 2018 and which require all AIM companies to apply a code of governance. The review also includes five top tips for AIM company boards and an analysis of trends from six years of examining mid- and small-cap governance.
One of the principal findings from the report is that, from now on, companies are going to have to take greater positive action in communicating with their shareholders and other stakeholders. Small-caps have always suffered from a dearth of investment research and, as a result of MiFID II, mid-caps are beginning to face a similar reality. The research emphasises that the onus is increasingly on boards to communicate more detail, more clearly, in order to differentiate their company from their thousands of peers on the capital markets
Transparency International – most companies failing to adequately disclose political engagement
The 2018 Corporate Political Engagement Index has been published by Transparency International UK. It is designed to provide companies with an understanding of the respective strengths and weaknesses of their current approach to political engagement. It also acts as a comparative tool for the private sector, as well as offering insight for other corporate stakeholders who regularly take in interest in attitudes towards corruption risks.
Transparency International believes that "businesses must be far more transparent in how they engage with politicians or they risk damaging their reputations with the public and in the long-run will themselves lose out".
Transparency International has also launched a new online tool: Open Access. This allows users to search meetings between UK Government Ministers and lobbyists, including companies.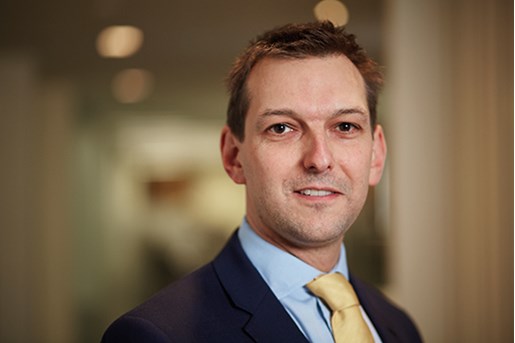 Richard Preston
Managing Associate, Governance and Compliance London, UK
View profile