This issue of the Governance & Compliance Update covers: Guidance on Directors' Duties – s.172 and stakeholder considerations; Annual Review of Corporate Governance and Reporting 2017/2018; and other recent developments. Read on to find out more...
---
GC100 publishes Guidance on Directors' Duties – s.172 and stakeholder considerations
The Association of General Counsel and Company Secretaries working in the FTSE100 (GC100) has published practical guidance for company directors on performing their duty in accordance with s.172 (section 172) of the Companies Act 2006 (2006 Act). This supplements the guidance published by the GC100 at the time of the codification of directors' duties in the 2006 Act. It also forms part of the Government's wider series of measures to improve the UK's corporate governance framework and coincides with the recent publication of the 2018 UK Corporate Governance Code (2018 Code) and The Companies (Miscellaneous Reporting) Regulations (Reporting Regulations), both of which require disclosure of how directors have performed their section 172 duty.
The emphasis of the guidance is on practicality as opposed to providing formal legal advice and, as such, it:
provides a summary of the key suggestions of matters to be considered by directors when discharging their section 172 duty;
sets out practical steps which directors could take to assist in the discharge of their section 172 duty, including for directors on UK subsidiary and UK joint venture company boards;
summarises the key legal background to and aspects of section 172; and
provides a worked example of how directors in a specific business situation could discharge their duties.
While the guidance is aimed at all company directors, it is acknowledged that some of the processes and practices used by GC100 members will not be practicable for smaller companies. Companies preparing for the 2018 Code should review the guidance in conjunction with the Financial Reporting Council's (FRC) revised Guidance on Board Effectiveness.
Section 172? A reminder
Section 172 imposes a general duty on every company director to act in the way they consider, in good faith, would be most likely to promote the success of the company for the benefit of its shareholders as a whole. For most commercial companies, success usually means long-term value creation from which shareholders will benefit. The duty applies to each director individually, even if decisions are being taken collectively as a board.
This duty is owed to the company itself, not directly to shareholders or other stakeholders. It starts with the benefit of shareholders as a whole as its goal on the basis that shareholders are owners, and the company is ultimately run for their benefit. However, the law recognises and requires that stakeholder and other factors need to be part of that assessment. Therefore, section 172 also requires directors, in making their decisions and choices and in setting policies and strategy, to have regard to a non-exhaustive list of factors, potentially including various stakeholder and other interests. The factors are designed to ensure that, in discharging the duty, broader implications of decisions are considered. This is "enlightened shareholder value".
Key issues
Key issues highlighted in the guidance include:
The section 172 duty applies across a director's role, ranging from setting their company's strategy and defining its culture to agreeing governance structures, settling business plans and budgets, setting policies and procedures and making business decisions. It applies to decisions large or small, formal or informal, and taken individually or as a board. Indeed, directors may find it helpful to view section 172 as about creating a culture in the business, so that when they take decisions, the wider impact of those decisions has already been considered.
In larger companies, many decisions are taken by management and employees in the context of strategies and policies which have been set by the board. While directors may not be involved in those individual decisions, they should ensure those strategies and policies have been set by the board in accordance with section 172.
Ultimately, section 172 involves both judgment and process: thus, directors should aim to have suitable processes in place so that in taking decisions to promote the success of the company, long-term consequences and wider stakeholder considerations are considered.
Executive directors will be involved in many more decisions and issues outside the boardroom and are therefore likely to have a different set of circumstances to which their duties apply compared with non-executive directors.
For all directors, their job is not to balance the interests of the company and those of other stakeholders. Instead, after weighing up all the relevant factors, directors should ask themselves which course of action best leads to the success of the company, having regard to the long-term. This can sometimes mean that certain stakeholders are adversely affected, but this does not call into question decisions made.
Embedding section 172 in decision-making
The guidance makes five suggestions to assist directors embed section 172 in decision-making:
1. Strategy: reflect the section 172 duty when setting and updating company strategy.
2. Training: establish and attend training courses on induction to the board, with ongoing updates on the section 172 duty in the context of their wider duties and responsibilities.
3. Information: consider, and arrange to receive, the information they need on appointment and going forward to help them to carry out their role and satisfy the duty.
4. Policies and process: put in place policies and processes appropriate to support the company's operating strategy and to support its goals in light of the section 172 duty.
5. Engagement: consider what should be the company's approach to engagement with employees and other stakeholders, whether through board or wider corporate engagement.
The role of culture
In a clear (and unsurprising) overlap with the 2018 Code, the guidance states that corporate culture is the over-arching theme relative to the discharge of section 172. Thus, as a board seeks to determine or discuss the culture of a company, directors should consider how they propose to embed in the habits and behaviours of the board, management and employees a culture which, in its pursuit of success for the benefit of shareholders as a whole, is consistent with the company's goals in relation to stakeholders, whether employees, customers, suppliers, local communities, the environment or others affected by or engaging with the company's activities.
FRC publishes Annual Review of Corporate Governance and Reporting 2017/2018
The FRC has published its annual review of Corporate Governance and Reporting which is based primarily on its monitoring work in the year to 31 March 2018 and thematic reviews conducted more recently. The review focuses primarily on financial statements and strategic reports and also discusses other aspects of narrative reporting as well as providing, for the first time, information on compliance with, and reporting against, the 2016 UK Corporate Governance Code (2016 Code). As such it is required reading for drafting teams when preparing their annual report in 2019. Further sections provide information on reporting by companies using UK GAAP and the FRC's views on future developments. The review also includes the FRC's recent open letter to audit committee chairs and finance directors which sets out the FRC's perspective on key matters relevant to the preparation of forthcoming annual reports and accounts.
The review highlights various areas of corporate reporting, particularly those in need of improvement:
Disclosure of judgements and estimates and use of alternative performance measures were the FRC's most common areas of concern, despite being highlighted as an area for improvement last year. Indeed, the FRC encountered a rise in basic errors and non-compliance in some areas, including the misclassification of cash-flows. It also frequently challenged companies on whether their strategic reports were sufficiently balanced and comprehensive, particularly in private and AIM quoted companies.
While overall compliance with the 2016 Code has risen, there continue to be examples of poor explanations in areas of non-compliance – the review explores what a good explanation looks like, particularly relative to frequent areas of non-compliance: the status of the chair, board balance and the failure by FTSE350 companies to undertake an externally facilitated board evaluation.
Too few companies provide detailed disclosure about board evaluations – the FRC would like to see more detail about the nature of evaluations, their findings and follow-up actions.
The quality of remuneration reporting has "remained static" – in particular, the standard of reporting on the relationship between directors' remuneration and employee pay, and the successful achievement of company strategy, is "poor".
Viability statements are not "sufficiently illuminating" – many companies still do not explain the processes taken to prepare their statement, including the stress and scenario testing carried out. The review references the recently published FRC Lab report covered later in this update.
A "surprising" number of companies did not make any statement in relation to engagement with shareholders following a significant vote against a resolution.
There is increasing disclosure of engagement with stakeholders and in relation to culture but with significant work still to do to meet the imminent requirements of the 2018 Code and Reporting Regulations. A significant number of companies failed to comply with the 2006 Act requirements in relation to gender diversity reporting.
The general quality of Brexit disclosures was varied. The most informative disclosures were made by those companies most significantly impacted. These explained the reasons for any changes in risk assessments, identified mitigating options and identified those responsible for developing their strategic response.
Other recent developments
FRC Lab publishes report relating to business model and risk and viability reporting
The Financial Reporting Lab of the FRC has published a report which examines how companies have responded to suggestions for good practice as regards both business model and risk and viability reporting. The report includes practical examples from companies which have implemented previous FRC recommendations.
ISS proposes new policy on auditor ratification
Institutional Shareholder Services (ISS) has launched a consultation on adopting a policy where it would inform investors in circumstances where any lead audit partner is engaged by a public company having previously been linked with prior significant audit controversies. In turn, this may lead to a negative voting recommendation for auditor ratification where the lead audit partner had been linked with a corporate failure or other material destruction of shareholder value arising from fraud or other accounting issues.
Measures to tackle late payments
The Government has announced measures to tackle the issue of late payments to small businesses. The call for evidence will be open until 29 November 2018.
Consultation launched on mandatory ethnicity pay reporting
The Government has published a consultation on how to take forward its manifesto commitment that large employers should be required to publish ethnicity pay information. Please read our Employment team's summary for further details.
Government publishes UK Annual Report on Modern Slavery
The Government has published its 2018 UK Annual Report on Modern Slavery and, at the same time, written to chief executives of 17,000 businesses on the issue of disclosure of modern slavery in their supply chains.
BSA publishes guidance on 2018 Code
The Building Societies Association has published guidance for building societies on the 2018 Code. While the Code is addressed to companies with a premium listing, the Prudential Regulatory Authority expects building societies to have regard to the Code in their corporate governance arrangements, hence the BSA publishing this annotated version.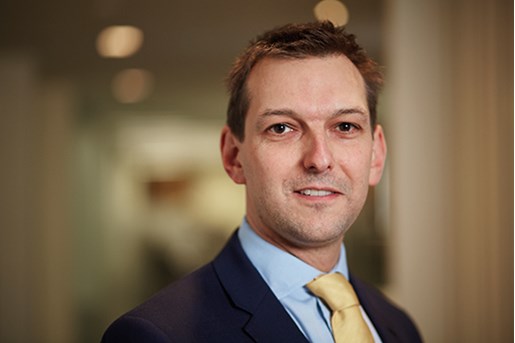 Richard Preston
Managing Associate, Governance and Compliance London, UK
View profile