A round-up of the latest developments; 28 September deadline looms for AIM companies; The 2018 UK Corporate Governance Code; Streamlined energy and carbon reporting
---
28 September deadline looms for AIM companies
On or before 28 September 2018, all companies on AIM will need to have made their revised corporate governance statements as part of their Rule 26 website disclosures. In practical terms, this means that a company will need to state which "recognised" corporate governance code it follows, describe how it applies the principles of that code and explain any departures from the specific provisions of the chosen code. The statement will need to reflect the governance position of the company on the day it is dated and to be updated annually thereafter.
Put another way, the days when an AIM company could state that it does not follow any particular code are numbered. More importantly, in view of the fact that the code chosen is likely to require an application of principles and an explanation of what that means in the context of the individual company in question, in addition to an explanation of departures from it, there is likely to be step change in the extent of governance disclosure, not just on a company's website but also in its annual report.
Recognised code?
The AIM team has not set out a list of potential codes it recognises, however an AIM company should feel confident that the UK Corporate Governance Code and the QCA Corporate Governance Code (QCA Code) are "recognised" for these purposes. Should an AIM company wish to follow another governance code, they should discuss this with their Nomad.
Which to choose?
Given the more onerous nature of the UK Corporate Governance Code and the fact that the 2018 version is more difficult to comply with fully for a smaller company than is currently the case, our experience is that many AIM companies are opting for the lighter touch regime (relatively speaking) and greater practicality and flexibility of the QCA Code.
And there's more?
And, of course, the governance work does not stop there. UK AIM companies will also need to be mindful of their enhanced reporting obligations under The Companies (Miscellaneous Reporting) Regulations 2018, our review of which can be found here.
The 2018 UK Corporate Governance Code
AG publish further materials
Last week we published an overview of the Financial Reporting Council's (FRC) feedback on its consultation revising the UK Corporate Governance Code (2016 Code), highlighting the changes made to the consultation draft. To help with board education, we have now produced a specimen Board Paper which summarises the key differences between the 2016 Code and the Code as it will apply to companies with a premium listing in relation to financial periods beginning on or after 1 January 2019 (2018 Code). As with the 2016 Code, there are certain dispensations in the 2018 Code for "smaller companies" - i.e. those outside the FTSE 350 - our Board Paper caters for both constituencies. Do let us know if you'd be interested in receiving a copy.
The 2018 Code comes with a significant and relatively pressing "to do" list. While we're conscious that many of you are well advanced with your preparations, we thought it would be helpful to set out our thoughts on the key actions. You can access our high-level action list here.
We are also in the process of arranging a Governance Forum in September / October which will look in more detail at all of the governance reforms. Invites will be sent out soon.
Sir Win engages with key stakeholders
Sir Win Bischoff, Chairman of the FRC, has written open letters to board chairs, institutional investors and proxy voting agencies to remind them of their responsibilities in making the 2018 Code a success, delivering better business performance and public trust.
The letter to board chairs is a reiteration of the renewed focus of the 2018 Code on the application of the Principles and the need for high-quality reporting on the more detailed Provisions to enable investors to evaluate what the company has done. All stakeholders, and particularly the proxy voting agencies, are urged to assess subjectively company responses to the 2018 Code and not to adopt a "tick-box" approach when assessing explanations of departures from the Code's Provisions – in his view, to do so undermines the inherent flexibility in the UK's "comply or explain" governance regime.
Streamlined energy and carbon reporting
The Department for Business, Energy and Industrial Strategy (BEIS) has published a response to its consultation which sought opinions on a simplified energy and carbon reporting framework for energy-intensive businesses following the abolition of the CRC energy efficiency scheme. BEIS has also published a draft of The Companies (Directors' Report) and Limited Liability Partnerships (Energy and Carbon Report) Regulations 2018, which proposes changes to reporting requirements for quoted companies and which introduces new requirements for large unquoted companies and large LLPs to report annually on emissions, energy consumption and energy efficiency action taken in the UK. The Regulations will come into force on 1 April 2019 and take effect for relevant entities for financial periods beginning on or after that date.
Detailed guidance on how to comply with the new obligations to disclose emissions, energy consumption and energy efficiency action in directors' reports or energy and carbon reports, as applicable, is expected to be published by the government in January 2019. This will build on the current guidance on mandatory greenhouse gas reporting available here.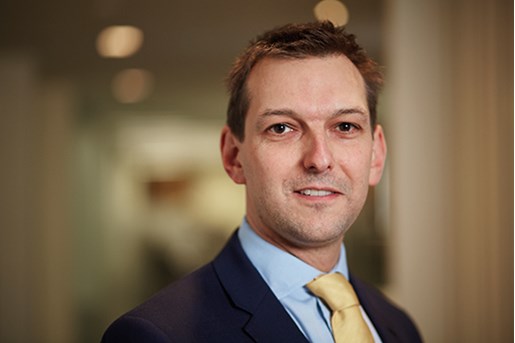 Richard Preston
Managing Associate, Governance and Compliance London, UK
View profile