A round-up of the latest developments
Ability to remove personal addresses from Companies House registers now in force (and earlier than expected)
We reported back in February that the Department of Business, Energy and Industrial Strategy (BEIS) had announced plans to make it easier to remove home addresses from the company register with the aim of helping to protect company directors, secretaries, LLP members and persons with significant control (PSCs) from identity fraud and personal harm.
The changes have been introduced by The Companies (Disclosure of Address) (Amendment) Regulations 2018 which came into force on 26 April (somewhat earlier than originally proposed). A link to the Companies House press release is here and guidance here. The regulations make it easier to expunge information from the public record and also allow applications in respect of information filed before 1 January 2003. An alternative correspondence address is needed if the individual is still appointed to a live company so that Companies House can add this to the register to replace a previous residential address. In order for PSC information to be protected, however, the applicant must still be able to establish that he or she is at serious risk of violence or intimidation arising as a result of the activities of the company.
ACCA new report investigates corporate governance
The Association of Chartered Certified Accountants (ACCA) has published a report: "Tenets of good corporate governance". The report sets out key issues for companies to think about when considering their long-term business model and strategy. It identifies five themes that are recurring in the corporate governance debate:
the relationship between companies and society;
diversity and balance;
enabling an effective board;
executive remuneration; and
gatekeepers of corporate governance.
A warning for directors when using the solvency statement procedure under the Companies Act 2006
The case of LRH Services Ltd (in liquidation) v Trew underlines that a company and its directors must take great care when reviewing information leading to the making of a solvency statement under the Companies Act 2006. Failure to do so has the potential for criminal repercussions and possible personal director liability. The court found that each of the directors had breached his duties to act in the best interests of the company (which was, by the time of the solvency declaration, a duty to act in the interests of creditors) by taking actions to carry out the reorganisation in a way that left the company facing insolvency.
Improving transparency? Companies House publishes its business plan
Companies House has published its business plan for 2018/2019. Following criticism of the accuracy (and in some cases lack) of information disclosed by some companies as part of the PSC regime, it has set out a number of areas for improvement and states that it will be:
contacting companies where it believes they have misunderstood the PSC requirements to ensure that records are correct and comply with the law;
pursuing companies that have not provided PSC information in their confirmation statement or that have not provided a statement of additional matters;
following-up with companies and PSCs where they have issued notices to their PSC (asking PSCs to provide information) or restrictions (where a PSC has failed to provide information) to ensure they update the information on their company records; and
seeking compliance from companies where there has been a complaint about missing or incorrect PSC information. Companies House aim to respond to nearly all complaints within 10 working days.
Companies House also intends to work with BEIS to:
the develop a register of beneficial owners of overseas companies that own property in the UK;
consider potential changes to limited partnership law aimed at addressing concerns about possible misuse for fraudulent activities; and
implement the long-awaited ban on corporate directors at a time still yet to be determined.
IOSCO consultation on good practices for audit committees in supporting audit quality
IOSCO has published for consultation proposed good practices for audit committees in supporting audit quality. It contains a number of proposals for audit committees of issuers of listed securities, including that when recommending the appointment of an auditor, audit committees should develop a recommendation independently of management, with selection criteria set upfront and where the focus should be on audit quality, not fee reduction.
Proposals are also made in relation to the composition of the audit committee, its role in assessing audit quality, and audit committee reporting.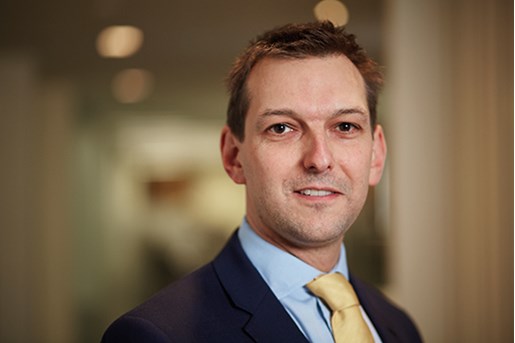 Richard Preston
Managing Associate, Governance and Compliance London, UK
View profile