Pre-Emption Group confirm expectations and AIM Regulation publish revised AIM Rules for Companies
---
Pre-Emption Group expectations for disapplication thresholds
When the Prospectus Regulation was partially implemented in 2017 it introduced a new exemption from the obligation to publish a prospectus provided that the new securities represented, over a 12 month period, less than 20% (increased from 10%) of the number of securities already admitted to trading on the same regulated market (see PR 1.2.3 R(1)). In light of the new threshold, the Pre-Emption Group has confirmed that no change to the flexibility permitted by their 2015 Statement of Principles was expected as a consequence of the Prospectus Regulation, and that the Group continues to support the overall limit of a 10% disapplication of pre-emption rights. As a result, we do not expect companies to depart from the Pre-Emption Group Principles and seek increased disapplication authorities during the 2018 AGM season.
AIM publishes revised AIM Rules for Companies
The London Stock Exchange (LSE) has published AIM Notice 50 which provides feedback on the consultation launched by AIM Notice 49 and confirms changes to the AIM Rules for Companies and to the AIM Rules for Nominated Advisers. The rule changes proposed in the consultation have been implemented subject to some minor alterations.
The most significant change for AIM companies already admitted to the market is the amendment of AIM Rule 26. This will require AIM companies to apply a recognised corporate governance code and to comply or explain against its chosen code – currently AIM companies have the choice of either noting on their website which code they follow or stating that they do not follow a code and instead disclosing its current corporate governance arrangements. The LSE has chosen not to define those codes it "recognises" for this purpose believing it preferable that AIM companies have a choice of code to suit their specific stage of development, sector and size.
The revised rules require AIM companies to review their statement of compliance annually and, as part of its website disclosure, state the date upon which its last review took place and update its AIM Rule 26 disclosure in light of that review. In its feedback on the consultation, the LSE reminds companies and Nomads of its belief that good corporate governance is supported by "meaningful" explanations of a company's practices against the principles of a chosen code, rather than "simply identifying areas of non-compliance".
The Quoted Companies Alliance (QCA) has announced that it will release a new and updated version of its Corporate Governance Code, which will cover: (a) what good corporate governance is; (b) the 10 corporate governance principles to follow; and (c) step-by-step guidance on how to effectively apply the principles within a company. Whilst Main Market companies are required to follow the FRC's UK Corporate Governance Code (currently the subject of its own recently closed consultation) and many larger AIM companies choose to do so, smaller companies may find that the QCA Corporate Governance Code is more suitable.
The new rules come into force on 30 March 2018, although the requirement to comply with the amended AIM Rule 26 for Companies will take effect from 28 September 2018, to allow companies adequate time to prepare. Clean and marked-up versions of the rules are available from the LSE website.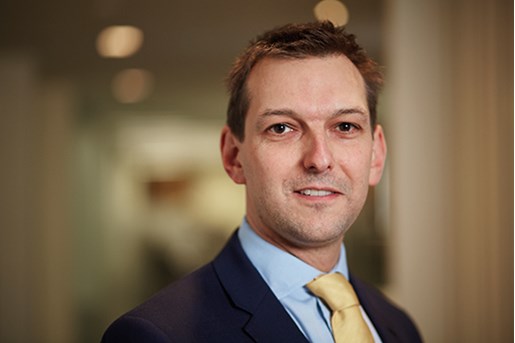 Richard Preston
Managing Associate, Governance and Compliance London, UK
View profile