A round-up of the latest developments
---
Hampton-Alexander Review publishes progress update
Figures have been released by the Hampton-Alexander Review to chart progress on the targets it set in 2016. The announcement revealed that:
FTSE 100 firms are on track to reach the government-backed target of 33% of board positions going to women by 2020 but that the FTSE 350 may fall short;
approximately 25% of FTSE 350 board positions are held by women but there remain 10 all-male boardrooms;
the online portal for FTSE 350 companies to submit their gender leadership data is now open; and
progress made on women in executive and leadership roles will be revealed in November 2018.
The statistics show that if progress continues at the same rate as over the last three years, FTSE 100 companies are on track to meet the target of 33% of board positions going to women by 2020 (currently 29% of FTSE 100 board positions are held by women). However, while the number of women on boards has increased to 25.5% in FTSE 350 companies, around 40% of all appointments need to go to women in the next two years for companies in that bracket to achieve the 33% target.
Public Register of Shareholder Dissent reveals directors in the firing line
The Investment Association (IA) has published statistical analysis of shareholder dissent in the 2018 AGM season based on an analysis of the Public Register of Shareholder Dissent. By way of reminder, the Register was established and is run by the IA and records those FTSE All-Share companies which have received more than 20% votes against any resolution at an AGM or General Meeting. It also records details of any shareholder resolutions which were withdrawn by a company prior to such a meeting.
The data shows that:
94 companies have been added to the Register in 2018, 34 of which were added due to director-related resolutions - an increase of 62% when compared with the same time last year;
the number of individual director-related resolutions with more than 20% votes against rose from 27 in 2017 to 54 in 2018, an increase of 100%;
the number of companies on the Register due to pay related issues rose by 14%;
there are 28 instances of companies appearing on the Register in 2017 and 2018 in relation to resolutions dealing with the same subject matter; and
74% of companies added to the Register so far in 2018 (55% in 2017) acknowledged shareholder dissent in their AGM results announcement and set out the actions they intend to take.
Andrew Ninian, Director of Stewardship and Corporate Governance at the IA, said "An emerging trend midway through this year's AGM season is the increase in directors receiving high votes against their re-election. Directors are getting a very clear message from shareholders that they will be held accountable for their actions."
FRC Lab Report: Reporting of performance metrics
The Financial Reporting Council's Financial Reporting Lab (Lab) has published a new report which sets out investors' views on the reporting of performance metrics. It also includes a framework, based on five key principles, and questions for companies and their boards to consider when deciding on how they report their performance.
The next phase of the project will seek to identify examples of how these principles can be put into practice. Investors and company representatives should contact the following address to take part in the next phase of the project: financialreportinglab@frc.org.uk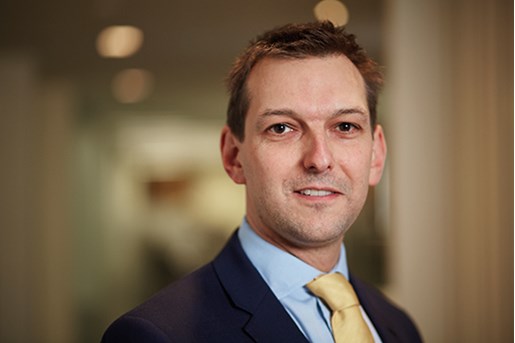 Richard Preston
Managing Associate, Governance and Compliance London, UK
View profile